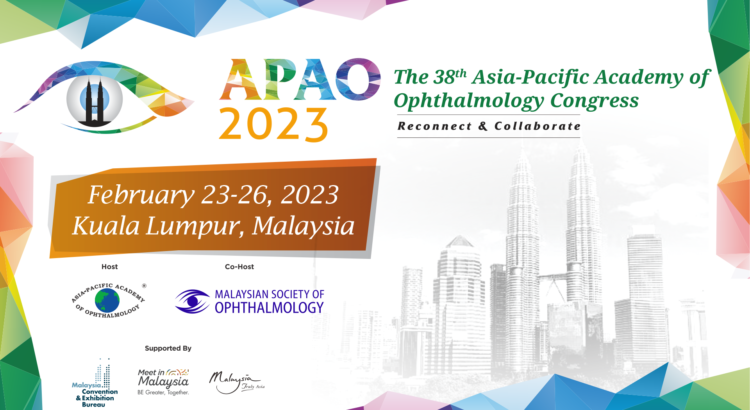 We are pleased to announce that the 38th APAO Congress is due to go ahead as a full face to face conference at the Kuala Lumpur Convention Centre (KLCC), Malaysia from 23 – 26 February 2023, under the theme of "Reconnect and Collaborate", with an expected attendance of over 5,000 delegates.
Registration is now available at https://congress.apaophth.org. Join us now and we look forward to seeing you soon!
---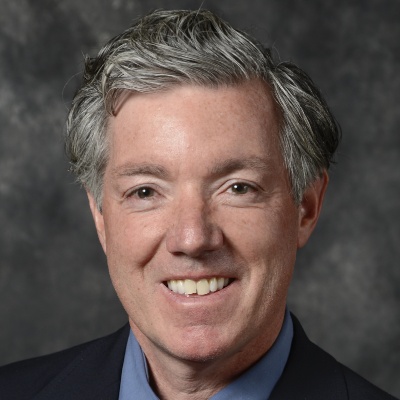 Welcome Message
From President, American Academy of Ophthalmology
Dear Colleagues and Friends,
On behalf of the American Academy of Ophthalmology, it is with great pleasure and excitement that I cordially welcome you to the APAO 2023 Congress in Kuala Lumpur.
I am very grateful and honored to be a guest and to have the Academy as a co-sponsor of the Congress. The annual Congress is a unique opportunity to interact with the world's leading professionals and experts from across our profession. It is also a time to meet with old friends and share expertise and best practices with colleagues.
Over the next four days, I hope the discussion and presentations will lead to substantial achievements in the field of ophthalmology, both in the Asia-Pacific region and all around the world.
The organizers of the APAO Congress have strived to prepare a wonderful scientific program and an outstanding cultural and social program. I hope that all participants who attend this meeting will be able to absorb an abundance of new knowledge and make use of it in their clinical practice and enjoy a wonderful Congress for international friendship.
With warmest regards,
Daniel BRICELAND, MD
President, American Academy of Ophthalmology
---
APAO 2023 Scientific Program Committee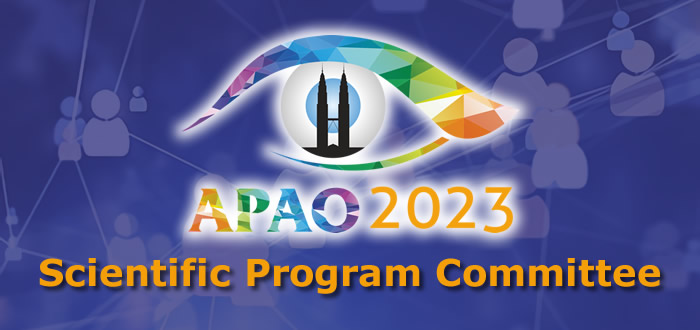 The Scientific Program Committee are fully committed to developing a world-class scientific program for our APAO 2023 Congress. In addition to the 16 ophthalmic subspecialty programs, there is a 120-minute Wet Lab course to provide a comprehensive introduction and hands-on experience on the various levels of surgeries or procedures in ophthalmology.
Please visit here for more updates!
---
APAO 60th Anniversary Commemorative Video – Ophthalmologist Heroes
In 1958, APAO started out as one of the pioneers of modern visual science. Since then, we have continue to grow to meet the eye care challenges in the Asia-Pacific region, and we have much of which to be proud. But first of all, let's recognize the leaders that have developed APAO over the past 60 years.
---