APAO 60th Anniversary Commemorative Video – Ophthalmologist Heroes
In 1958, APAO started out as one of the pioneers of modern visual science. Since then, we have continue to grow to meet the eye care challenges in the Asia-Pacific region, and we have much of which to be proud. But first of all, let's recognize the leaders that have developed APAO over the past 60 years.
---
What's new?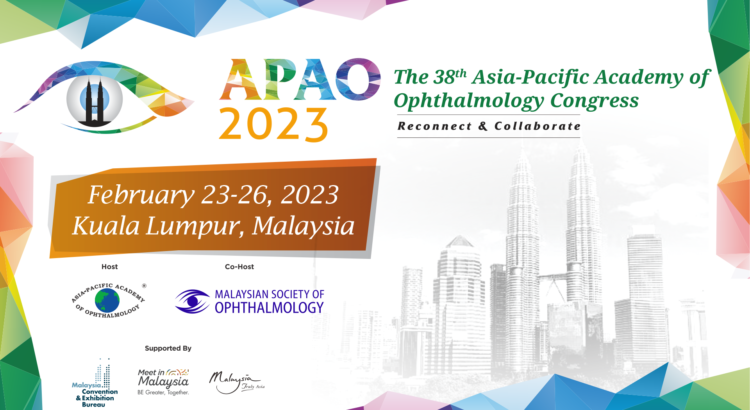 We are pleased to announce that the 38th APAO Congress is due to go ahead as a full face to face conference at the Kuala Lumpur Convention Centre (KLCC), Malaysia from 23 – 26 February 2023, under the theme of "Reconnect and Collaborate", with an expected attendance of over 5,000 delegates.
Registration is now available at https://congress.apaophth.org. Join us now and we look forward to seeing you soon!
---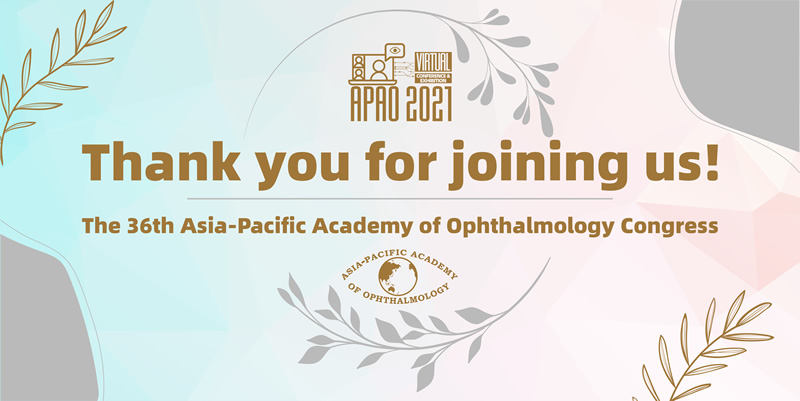 We are truly grateful to all of you who have chosen to join us. It is your participation that has made all the preparatory efforts for this Congress worthwhile. We are very pleased to let you know that our educational and enjoyable scientific sessions are fully recorded and uploaded to APAO on Demand.
We are also much honored to have you at the celebration of our 60th Anniversary. Our APAO60 Organizing Committee have prepared wonderful and remarkable activities to celebrate APAO's Diamond Jubilee. You can relive these beautiful APAO60 moments at our dedicated 60th Anniversary webpage to celebrate this joyous event once again!
See you all again at 2023 Congress in Kaula Lumpur, Malaysia, co-hosted by the Malaysian Society of Ophthalmology, from 23 – 26 February 2023.
---
APAO 2021 Scientific Programme Committee
We are excited to introduce to you the APAO 2021 Scientific Programme Committee. APAO Congress has long been the premier scientific meetings in the Asia-Pacific region and beyond, and received worldwide recognition. Our Scientific Programme Committee are fully committed to developing a world-class scientific programme for our APAO 2021 Virtual Congress. In addition to the 18 ophthalmic subspecialties, we have a special programme this year dedicated to the clinical practice of ophthalmology during the time of the COVID-19 pandemic.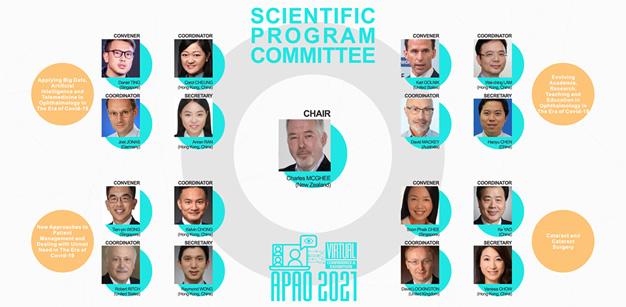 * Click to check the full list in the PDF file.
---
Good news! The Asia-Pacific Academy of Ophthalmology has been awarded the Distinguished Service Award 2019 at the American Academy of Ophthalmology (AAO) Annual Meeting in October. Our President, Prof. Ningli Wang received the award at the Opening Ceremony from AAO's President, George Williams, MD, and CEO, David Parke II, MD. Congratulations!

Press to watch the video.