The APAO Congress 2006 was hosted at the Suntec Singapore International Convention & Exhibition Centre in Singapore from June 10 – 14, 2006.
The meeting was very well received, with a record high of around 4,000 delegates from over 50 countries and regions.
Scientific Program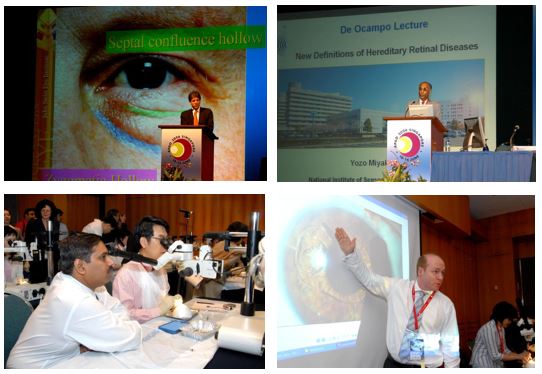 The scientific program featured top specialists in the region who presented their latest findings, progress updates and insights on ophthalmology in keeping with the theme "Our Vision for the Future". The program consisted of 4 named lectures, 12 plenary sessions, live 3D surgery sessions, 26 symposia, 64 instruction courses/workshops, 45 video presentations, 176 free papers and 510 scientific posters.
Opening Ceremony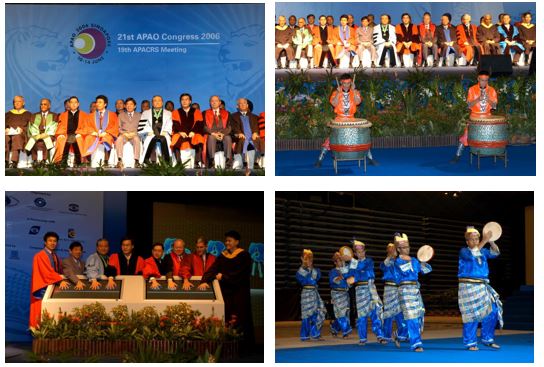 The Opening Ceremony was officiated by Mr Khaw Boon Wan, Minister for Health of Singapore; Prof Yasuo Tano, APAO President; Prof Dennis Lam, APAO Secretary-General; and Dr Steve Seah, APAO Congress 2006 President.
Congress Banquet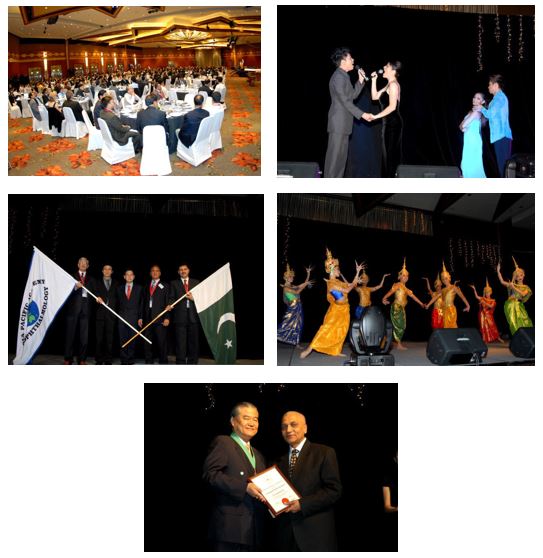 A spectacular musical extravaganza called "On This Island" was specially scripted and produced. A medley of musicals encompassing themes from the Asia-Pacific region was performed by rising Singaporean theatrical stars.
Exhibition
Over 115 participating pharmaceutical firms, surgical instrument companies, organizations and medical publishers joined the bustling exhibition hall of 240 booths.