The 24th APAO Congress was held from May 16 – 19, 2009, in Bali, Indonesia. It was the first APAO event co-organized by the APAO Central Secretariat in Hong Kong and the local organizer, the Indonesian Ophthalmologists Association in Jakarta.
Registration
The registration of participants and exhibitors was centralized electronically using the APAO Congress website, which was managed by the APAO Central Secretariat in Hong Kong. However, IOA members were registered through the IOA office in Jakarta. Local participants paid their registration fees in Indonesian rupiah.
There was a total of 4,636 participants from 78 countries.
– Exhibitors 1,158
– Delegates 3,308
– Accompanying persons 170
Scientific Program
There The Central Secretariat attracted prominent speakers from all over the world by collaborating with various supranational organizations. The list of scientific coordinators consisted of more than 50 well-known ophthalmologists from different countries. These international, regional and local coordinators helped develop programs for symposia by selecting free papers, posters and video presentations.was a total of 4,636 participants from 78 countries.
The Congress covered a sufficiently wide range of subspecialty areas in order to attract a greater number of attendees. This was reflected in the 40 supranational organizations which supported the event and contributed to more than 80 symposia and live surgeries.
As a host, IOA had the privilege to select 17 coordinators, each representing one subspecialty. Indonesian ophthalmologists were also encouraged to participate, and the response and participation were excellent. There were 199 poster presentations, 7 video sessions and 20 free papers from IOA members.
Sponsorship & Exhibition
The event was supported by 78 exhibitors from 19 countries, with the greatest number from Indonesia: 17 exhibitors (22%). One of these was a Diamond Sponsor.
Package Sponsors (14):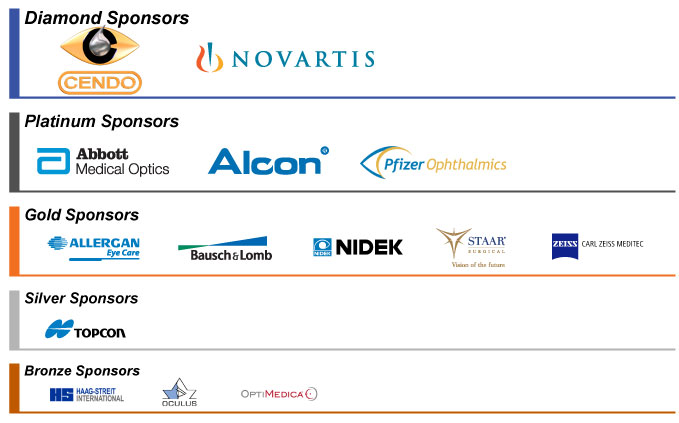 Venue
The Bali International Convention Center is located in a resort area which ensured the security and safety of all delegates. This was an important issue, especially for Bali and Indonesia, at that time. It proved to be an ideal venue for the APAO Congress.
Social Program
There were a variety of social programs organized for Congress participants. Several traditional dances were held at the Opening Ceremony; however, the angklung, bamboo musical instruments which attendees could play, were the most popular. Welcome Cocktails and the Gala Dinner were held poolside and in the Summer Garden at the Westin Nusa Dua, respectively.