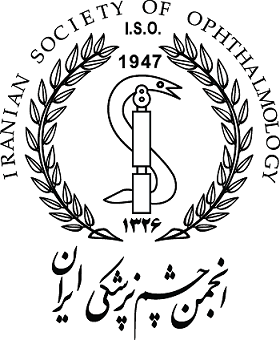 The Iranian Society of Ophthalmology (IrSO) was founded by the late Professor M.G. Chams in 1947. All registered ophthalmologists, fellows and residents in training are members of IrSO. Non-Iranian board-certified ophthalmologists can also be registered as associate members.
Currently, IrSO has more than 1800 members and 7 subspecialty societies including Cataract and Refractive Surgery, Vitreo-Retinal Diseases, Glaucoma, Orbit and Plastic Surgery, Strabismus, Pediatrics and Uveitis. In addition, 15 out of 31 states in Iran have their own state societies of ophthalmology.
The mission of IrSO is to promote progress in ophthalmology and to improve eye care standards in Iran. The international IrSO Congress has been held annually since 1990.
Mahmoud Jabbarvand Behrouz, MD
President

Contact Information:
Siamak Zarei-Ghanavati, MD, MS, FICO
2nd Floor, No. 3, Ferdosi Alley, Near to Fatemi Crossing, North Kargar Avenue
Tehran, Iran
Tel: +98-21-66919061(2)
Email: info@irso.org
Website: www.irso.org