We are pleased to announce that the Asia-Pacific Academy of Ophthalmology (APAO) is organizing its ninth Asia-Pacific Eye Care Week in the second week of October, from October 7 – 13, 2019, in conjunction with World Sight Day 2019 (October 10, 2019).
This year, the Public Education Standing Committee partnered with the Central Secretariat to suggest two major themes for the event, namely 'Meibomian Gland Dysfunction (MGD)' and 'Age-related Macular Degeneration (AMD)'. APAO has worked closely with our subspecialty member societies, including the Asia Cornea Society (ACS) and the Asia-Pacific Vitreo-retina Society (APVRS), to produce a comprehensive set of educational materials and media kit.
Member societies are most welcome to use these materials for public educational purposes during the ninth Asia-Pacific Eye Care Week. Additionally, please feel free to download and use the artwork representing the ninth Asia-Pacific Eye Care Week to show further support of our initiative.
Media Kit
---
9th Asia-Pacific Eye Care Week: A Great Success 
The 9th Asia-Pacific Eye Care Week, held in conjunction with World Sight Day 2019, was another great success. The Asia-Pacific Academy of Ophthalmology (APAO) would like to thank the Asia Cornea Society (ACS) and the Asia-Pacific Vitreo-retina Society (APVRS) for providing public educational materials for all APAO member societies to use, as well as all member societies that participated in this important event organized by the APAO Public Education Standing Committee.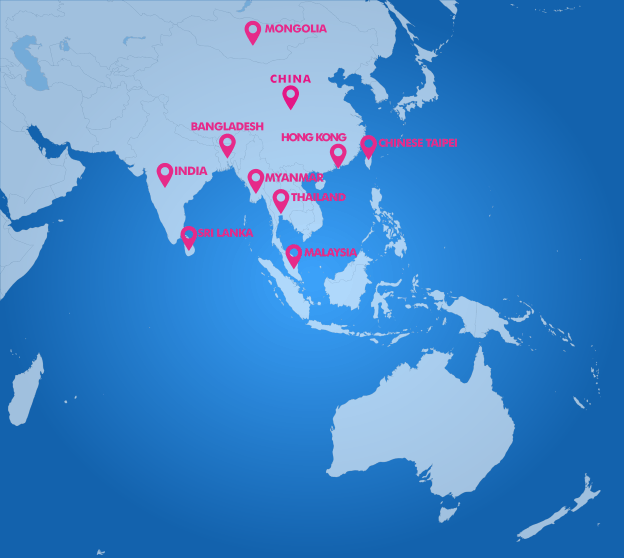 A total of 10 member societies organized events in observation of the 9th Asia-Pacific Eye Care Week. Here's a summary of this year's activities.
---
The Ophthalmological Society of Bangladesh (OSB) has organized various activities during the 9th Asia Pacific Eye Care Week in conjunction with the World Sight Day. During the period the following activities were organized:
A seminar on "Meibomian Gland dysfunction (MGD)" and "Age-related Macular Degeneration (AMD)" was held on October 7 for the post-graduate students, residents and junior doctors of Bangabandhu Sheikh Mujib Medical University (BSMMU).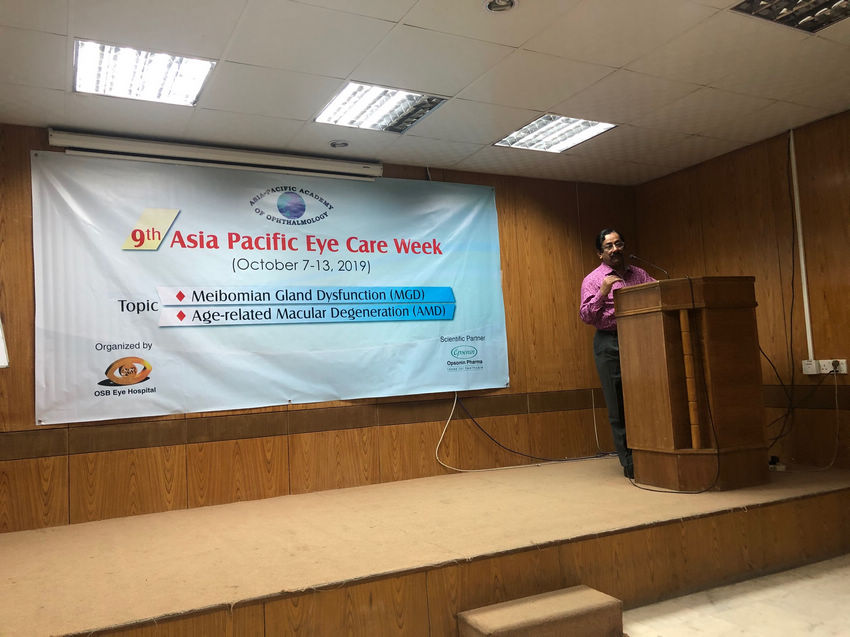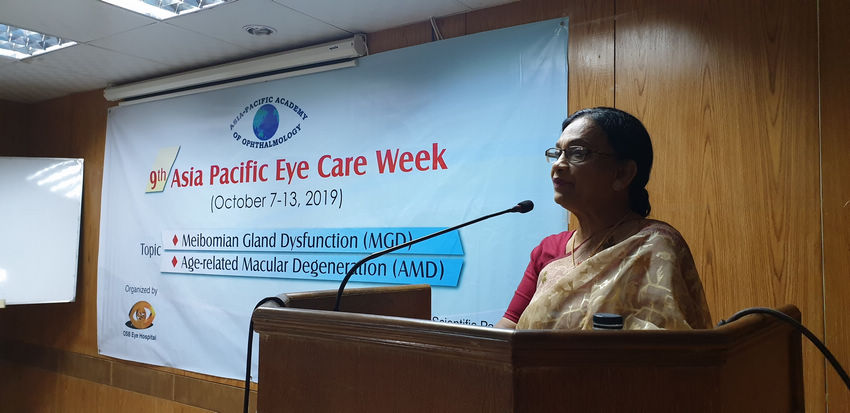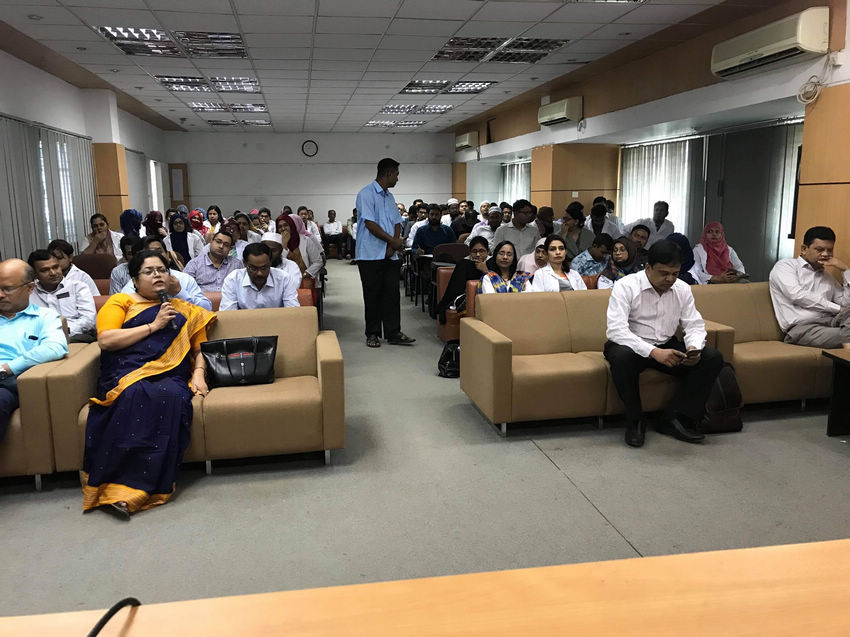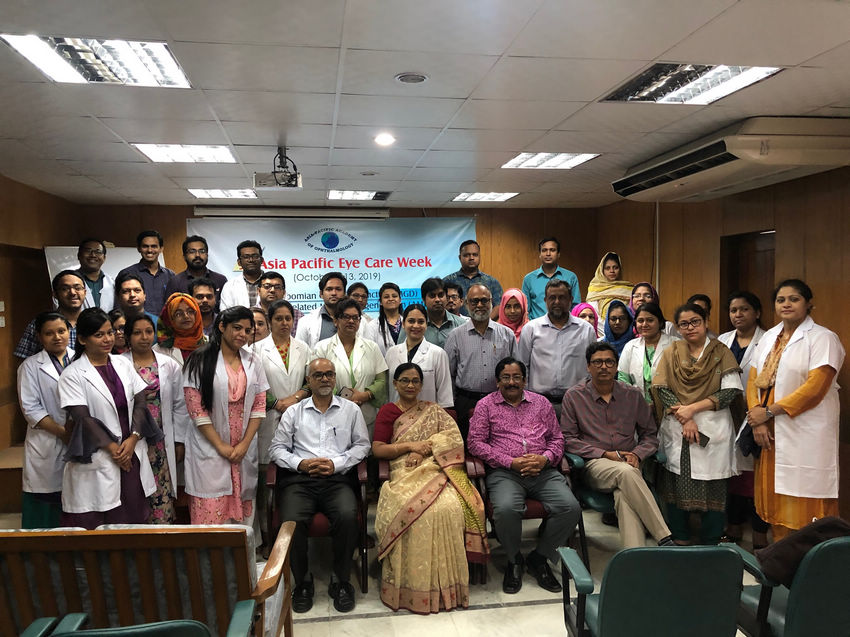 An awareness development program was held on October 9 with the OPD senior citizen patients and attendants in National Institute of Ophthalmology (NIO). This session was very interesting as patients were asking questions about the AMD and MGD disease conditions.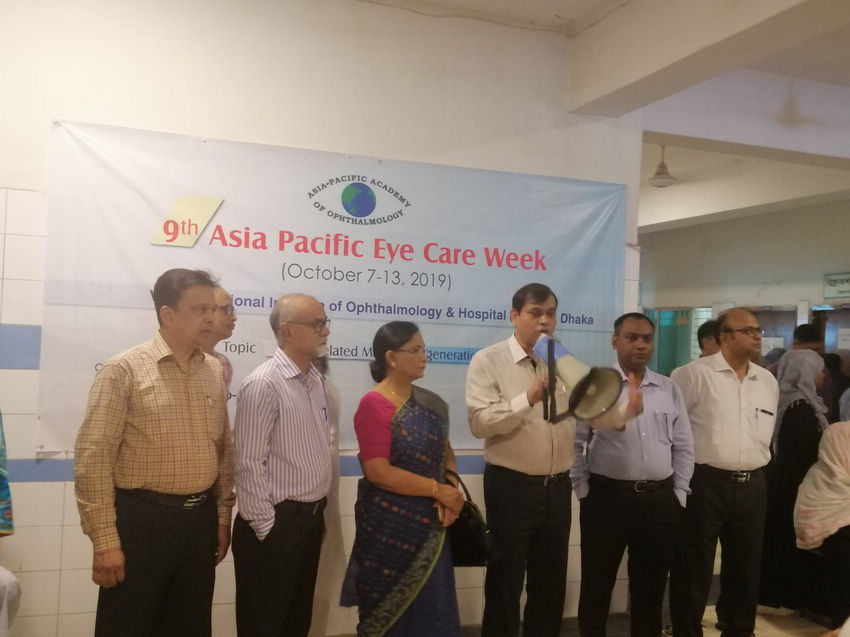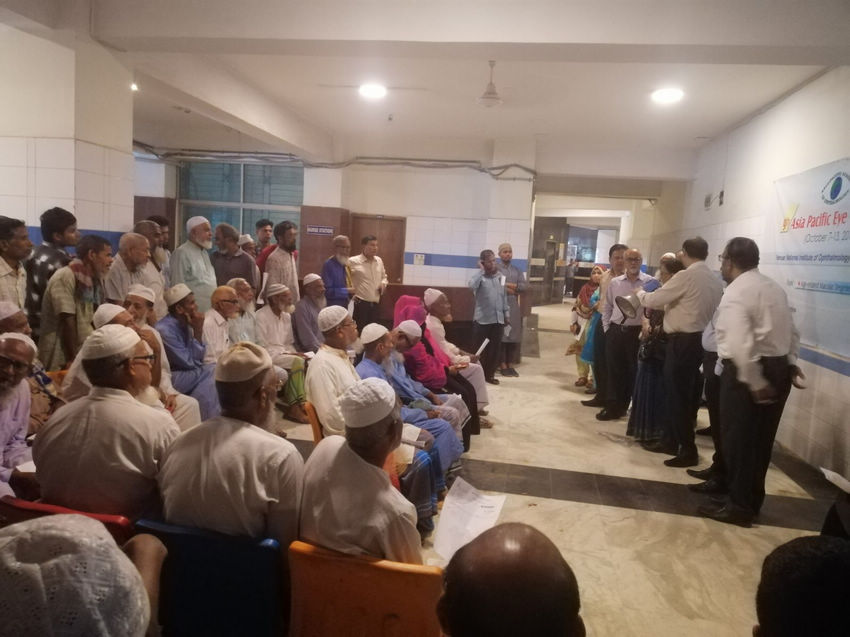 A rally and a seminar were held on October 10 at Chittagong Eye Infirmary and Training Complex, about 300 hundred kilometers away from Dhaka.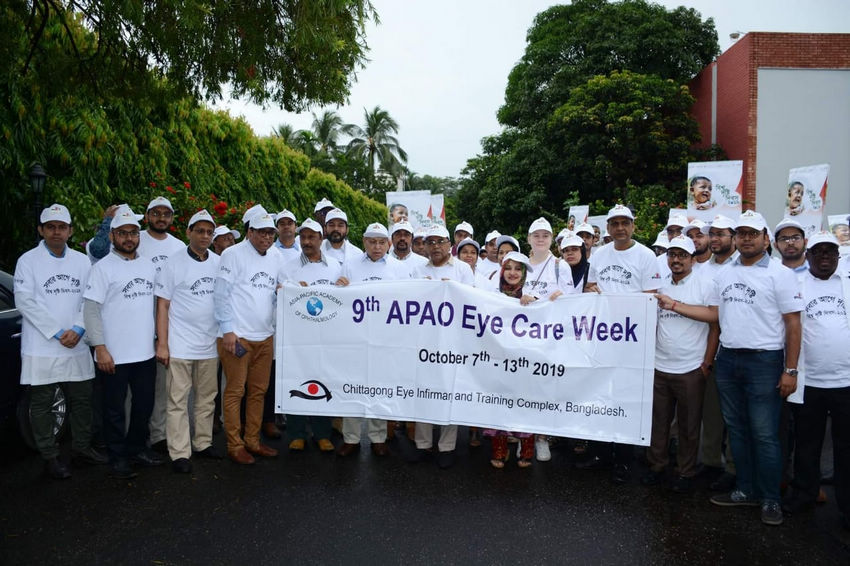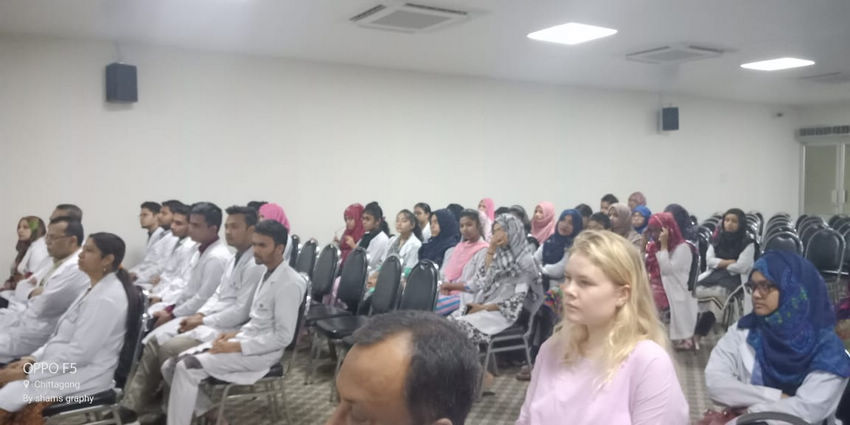 A screening and awareness development program was organized in the out-patient department of BSMMU on October 12. A leaflet on AMD and Amsler Grid chart were explained to the patients and distributed among the people presented in the screening program.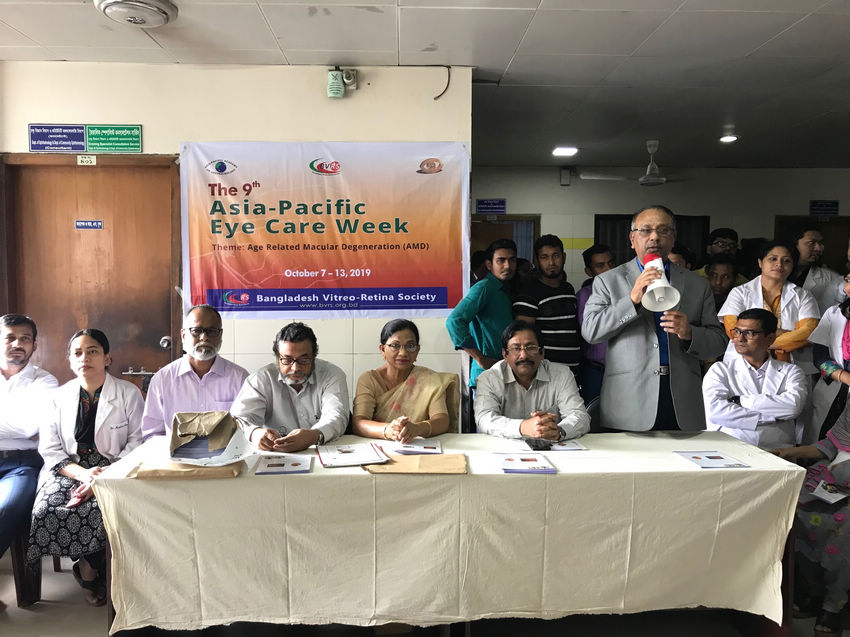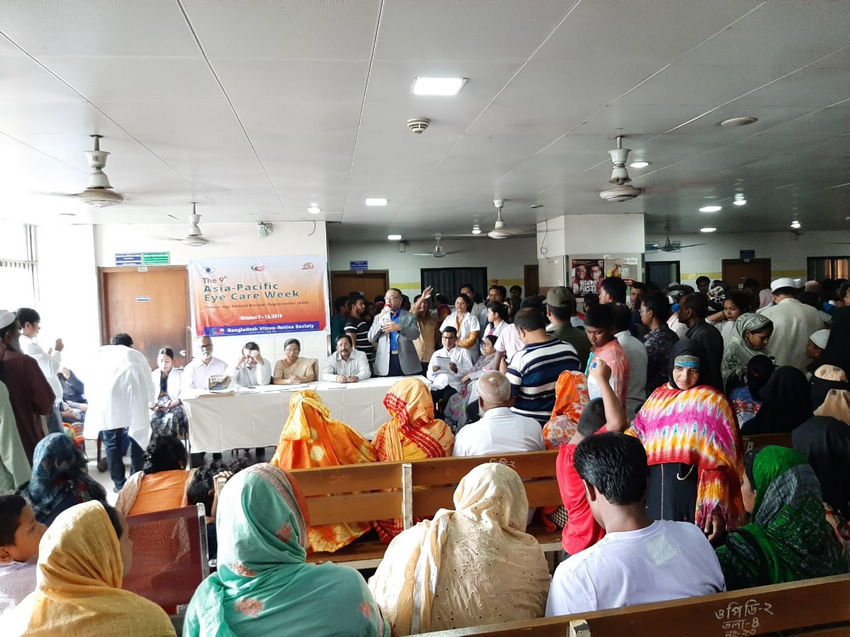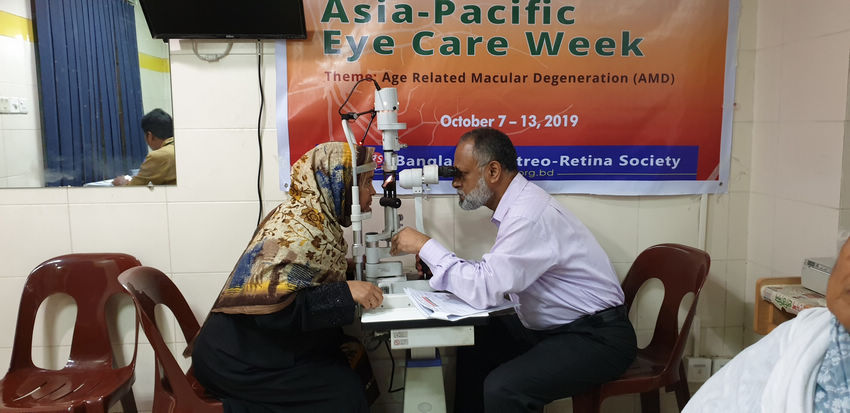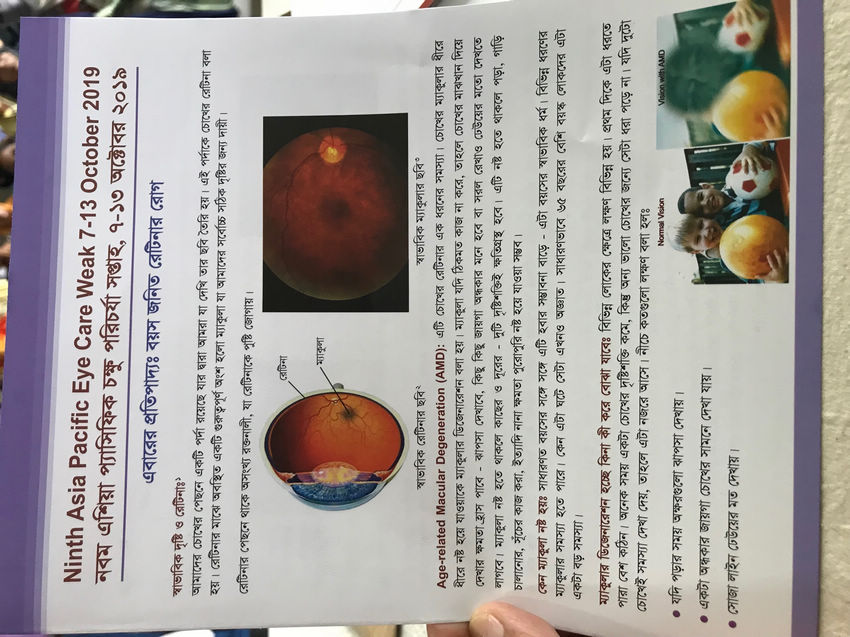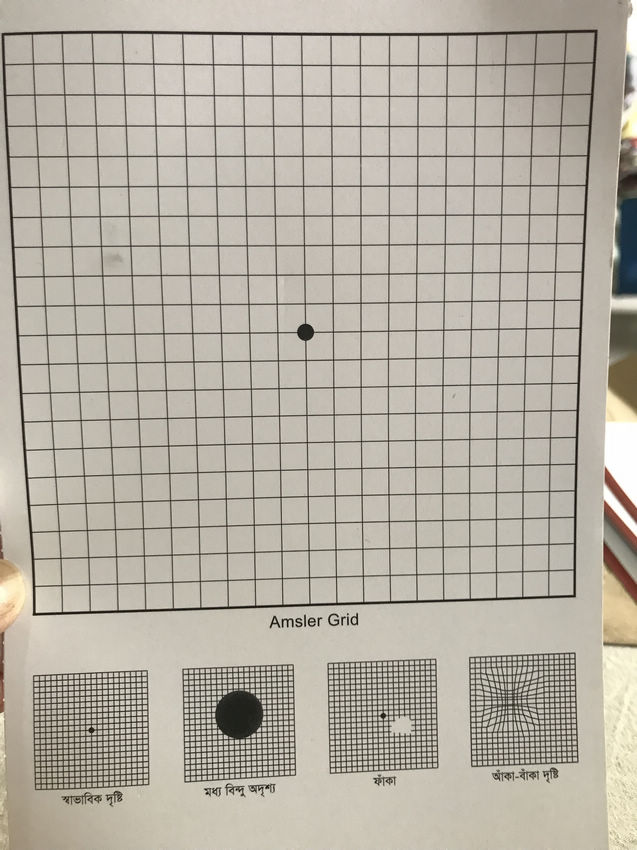 A PowerPoint presentation in Bengali was organized at the OPD of OSB Eye Hospital for the patients and attendants on October 13, 2019.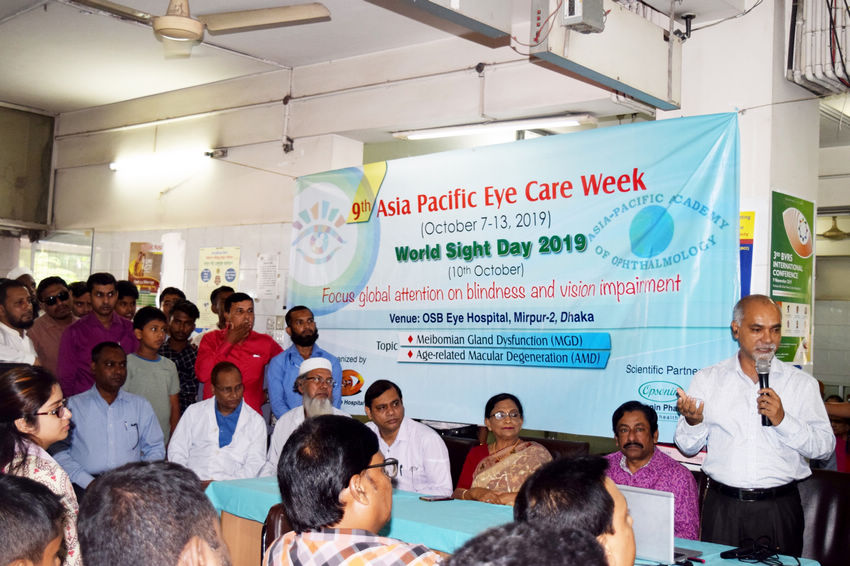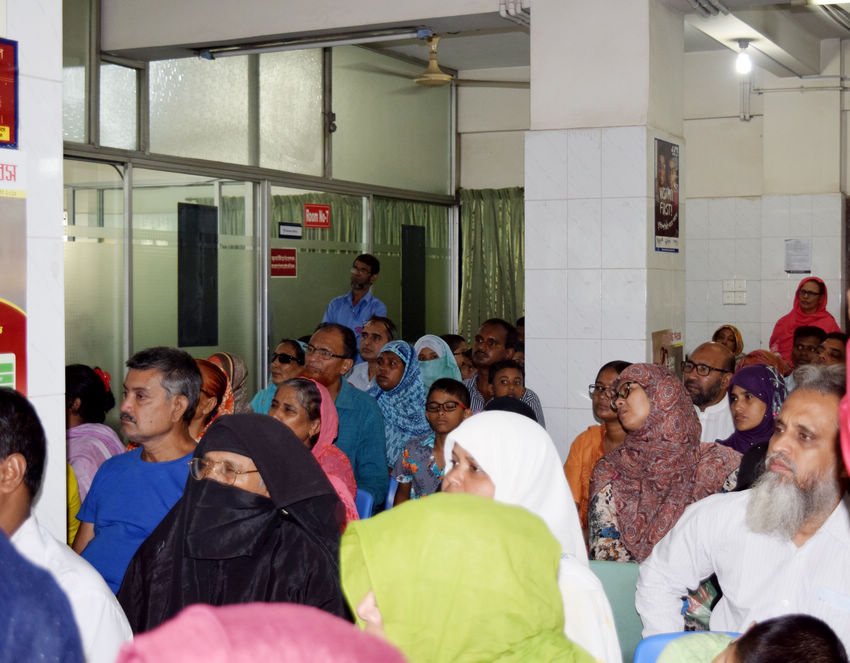 ---
To echo the 9th Eye Care Week, the Chinese Ophthalmological Society (COS) held the 10th International Low Vision Rehabilitation Forum in Beijing on October 11. This forum aimed to promote the development of low vision rehabilitation as indicated in the 13th Five-Year National Eye Health Plan, including advancement of low vision rehabilitation research domestically, and exchange of the latest research results of low vision rehabilitation internationally.
The age of 0-6 is the key period for children's visual development, and the lack of visual information will lead to cognitive dysfunction, and thereby affecting their ability to adapt to the society. For children with low vision, early detection, early intervention and rehabilitation training should be carried out, so as to improve their ability make use of their vison the greatest extent.
Focusing on the theme of "Joint Effort for Low Vision Rehabilitation in Children", this forum provided excellent scientific program, such as academic exchanges and discussions on children's low vision rehabilitation, rehabilitation training for visual impairment caused by cerebral abnormalities, cross-disciplinary cooperative diagnosis and treatment of low vision, etiological analysis of low vision, and research progress in visual aids. More than 200 ophthalmologists, scholars, personnel working on rehabilitation within disabled persons' federation and from primary level eye care facilities attended the forum.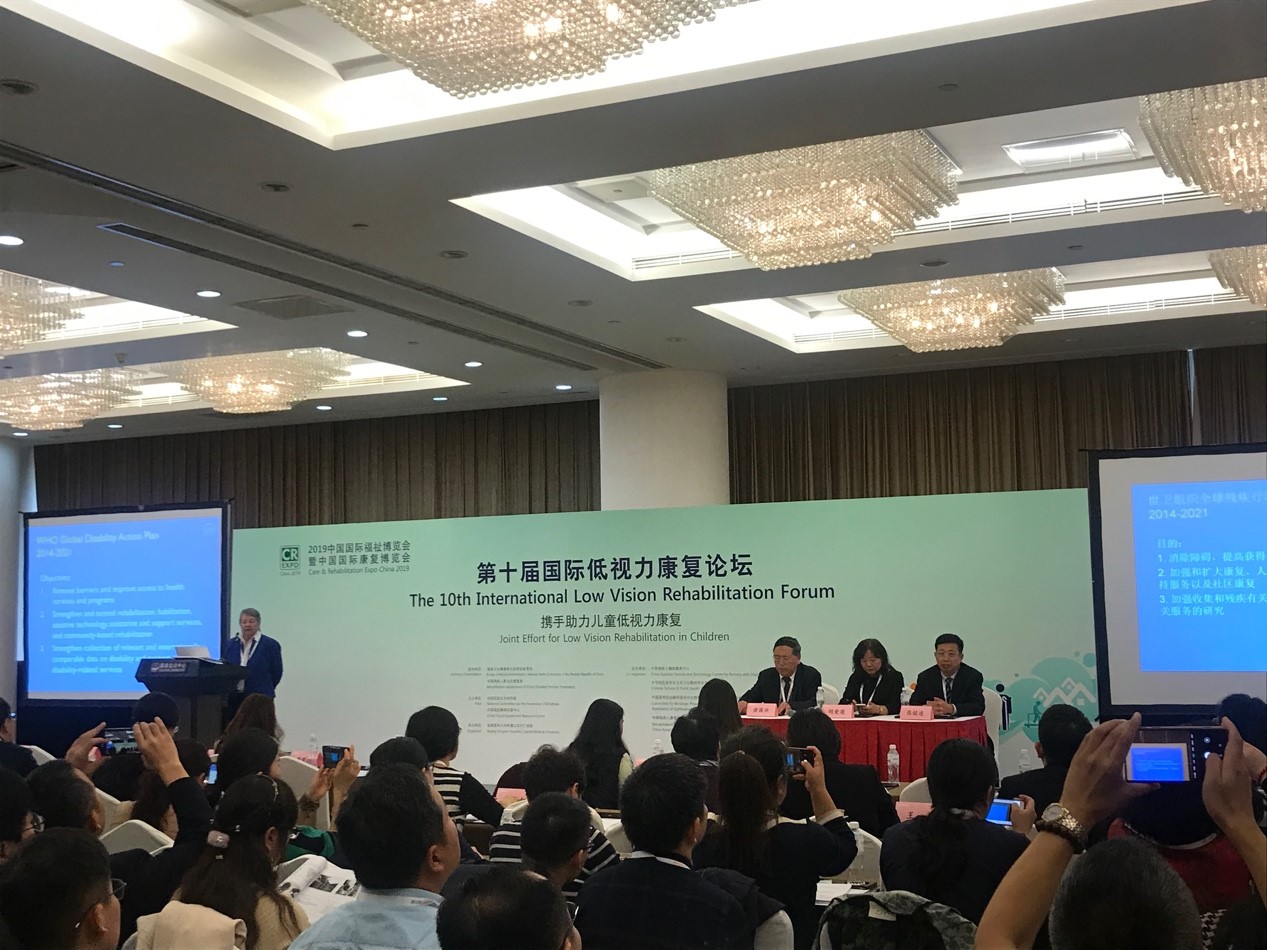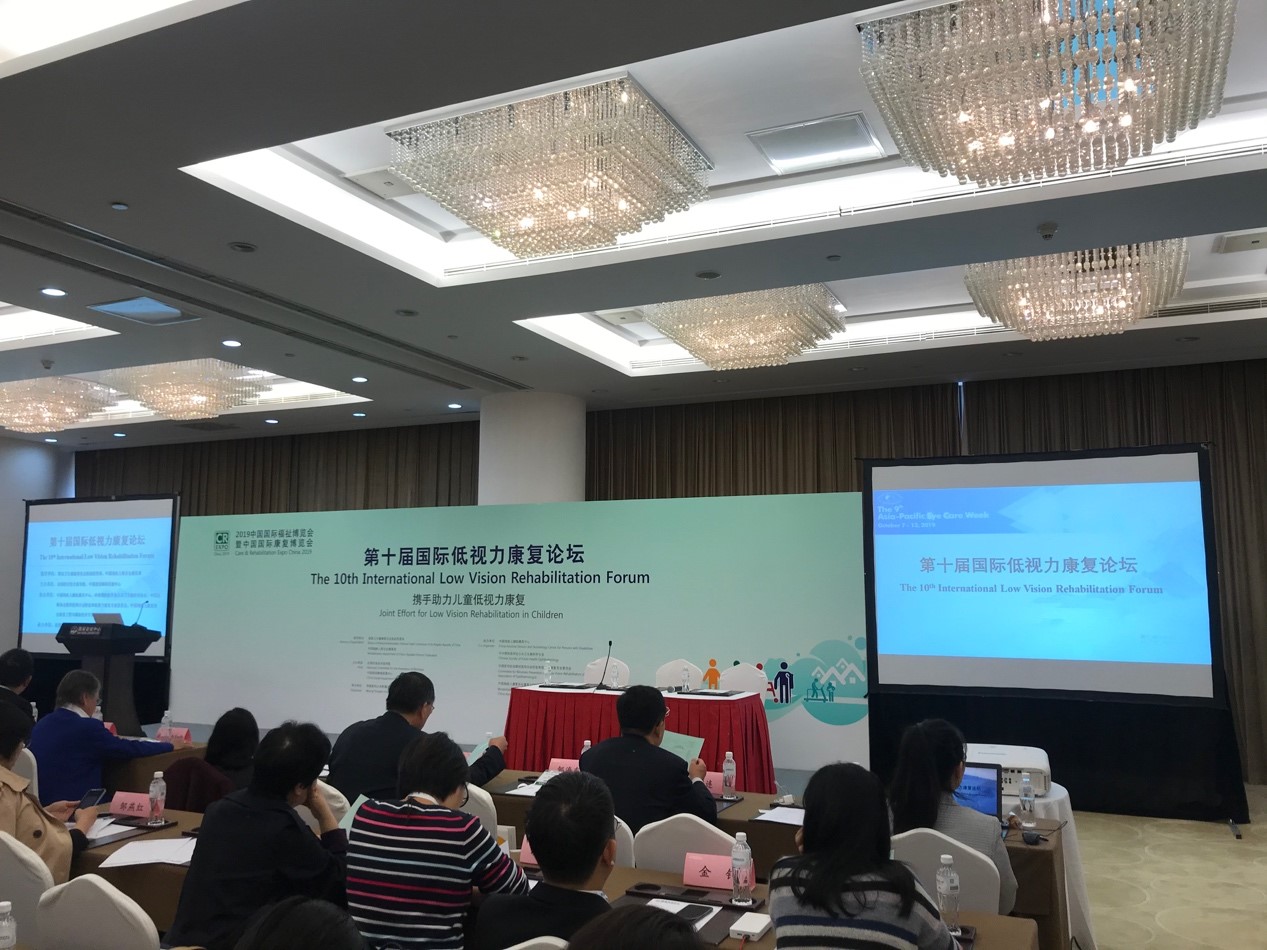 ---
The Ophthalmological Society of Chinese Taipei (CTOS) has devoted to raising public awareness about eye health and is celebrating the 60th anniversary of the establishment of the society this year. 2019 also marks the 15th year that the CTOS and Alcon Chinese Taipei jointly promote the World Sight Day (WSD). Both CTOS and Alcon Chinese Taipei strive to work with partners from the industry, the government and the academia to promote eye health in Chinese Taipei. The series of health education events organized by the CTOS and Alcon Chinese Taipei aims to call on the public to take care of their eyes and have their eyes checked regularly so that they can enjoy the beauty of lives with healthy eyes.
"2019 WSD in Chinese Taipei" Press Conference
15-year milestone of WSD awareness campaign for CTOS joins hands with Alcon Chinese Taipei to promote eye health. "2019 Chinese Taipei Eye Care Survey" reveals people of Chinese Taipei have been deeply addicted to watching videos on 3C devices, which damages eyesight heavily, and this brings a successful kick-off for this year's campaign for nearly 300 pieces of coverage earned to again to raise attention for the issue.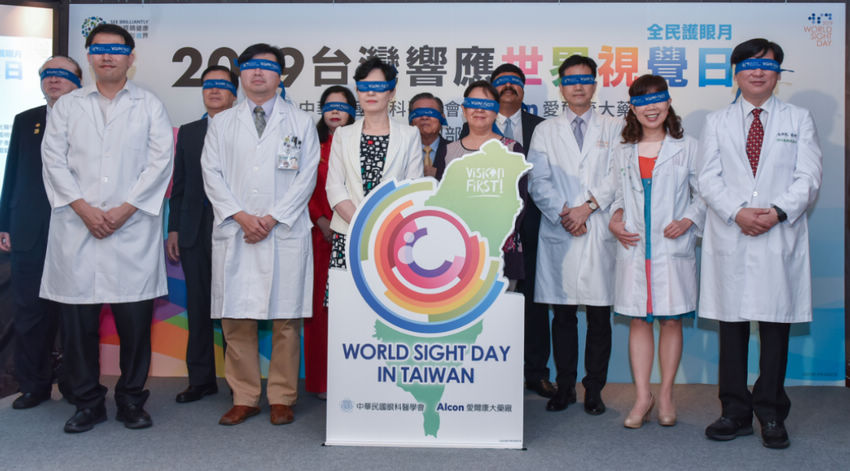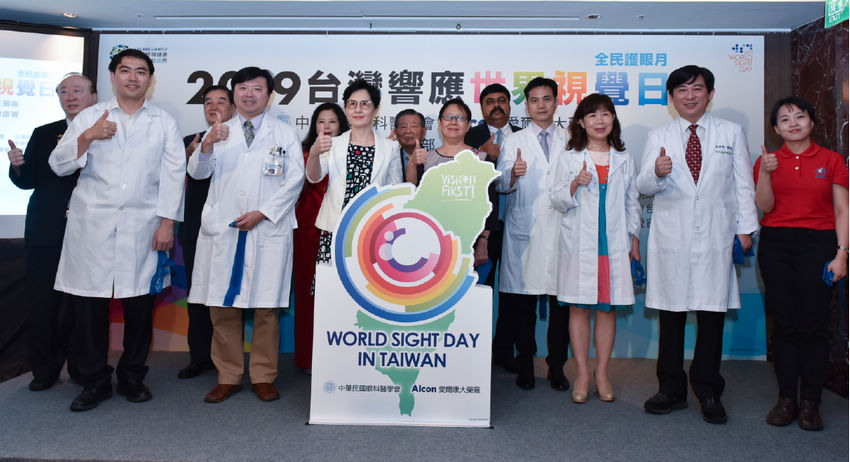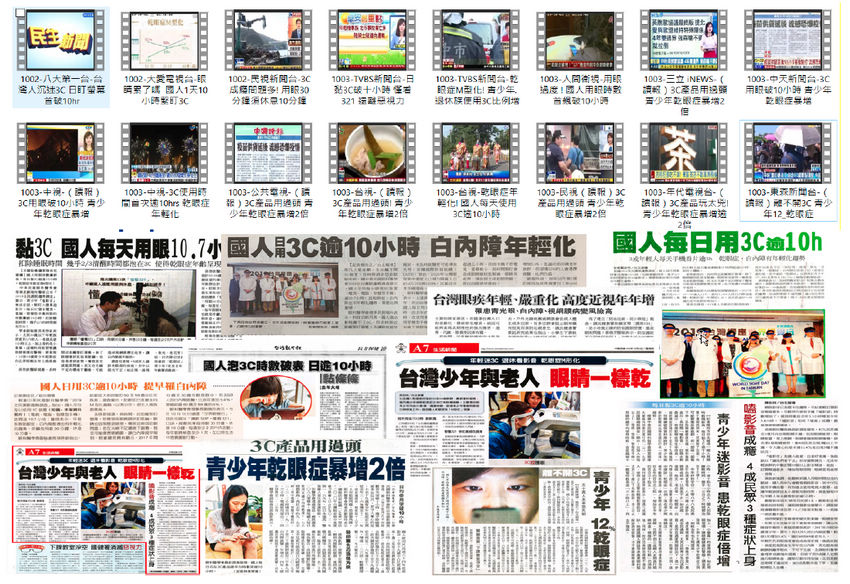 T-shirts Designed by Chinese Taipei Celebrities to Respond to 2019 WSD and Promote Eye Care
A total of 11 celebrities, including famous actor, singer, well-known host and illustrators, were invited to design the eye care T-shirts. The celebrities also shared their design concepts on their own media, aiming to raise awareness of the importance of eye care.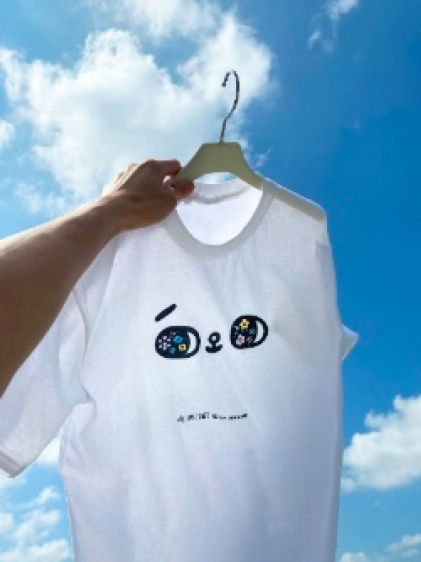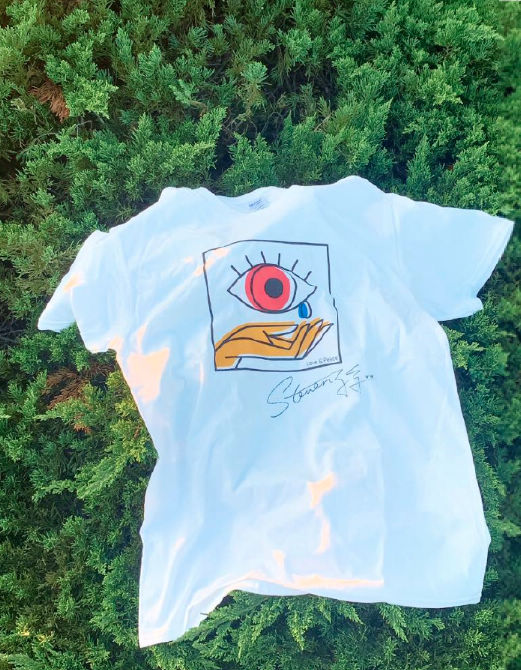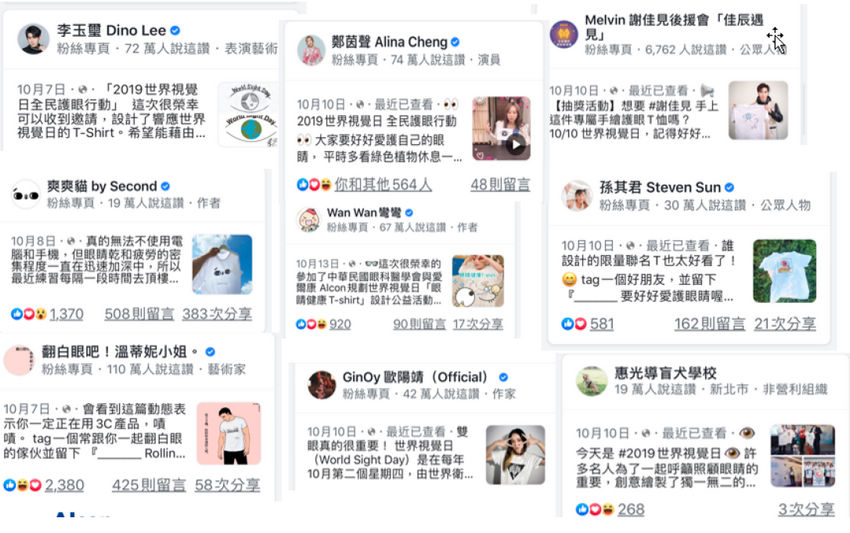 Online Fun Quiz to Promote Eye Care
Two online fun quizzes (What kind of animal eyesight do you have? and Are your eyes healthy?) were created to attract participants as well as to remind them the importance of eye care. The online quizzes attracted over 20,000 participants.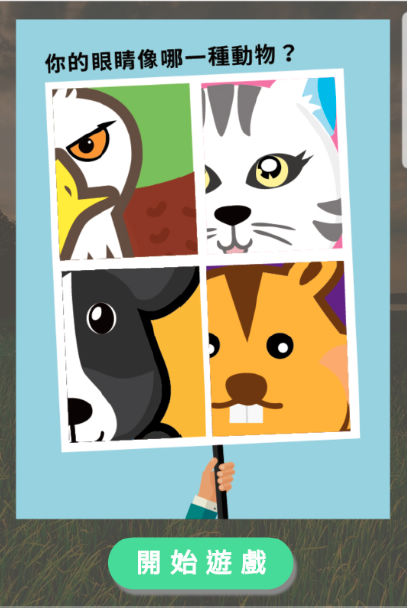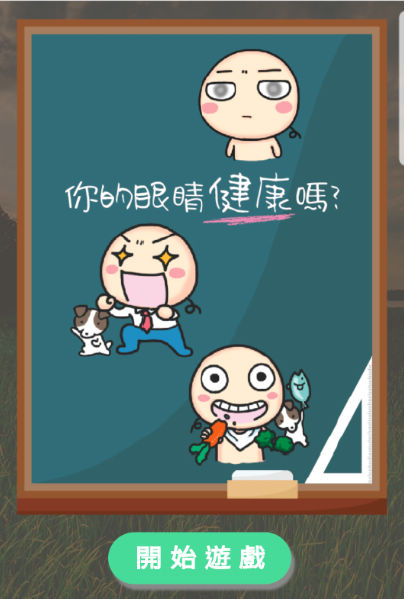 "2019 WSD See Brilliantly" Large Scale Public Forum
With the support of top ophthalmologists from reputable hospitals, a large scale public forum was held at the Auditorium of the Chiang Kai-Shek Memorial Hall during the second weekend of October. The lecture targeted to promote health education on the top 4 eye diseases and attracted nearly 300 attendants. Four ophthalmologists explained their most specialized eye diseases while attendants could raise questions and learn more about the top 4 eye diseases during the Q&A. The public forum ended with contentment.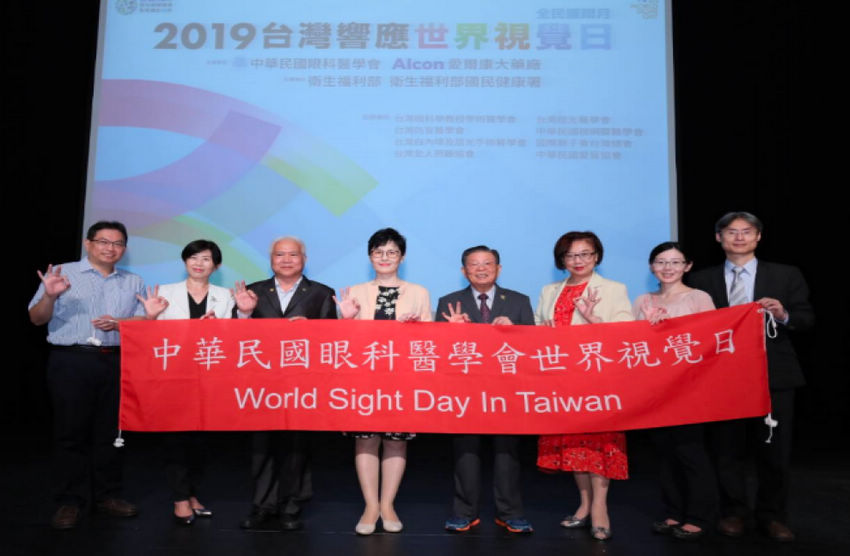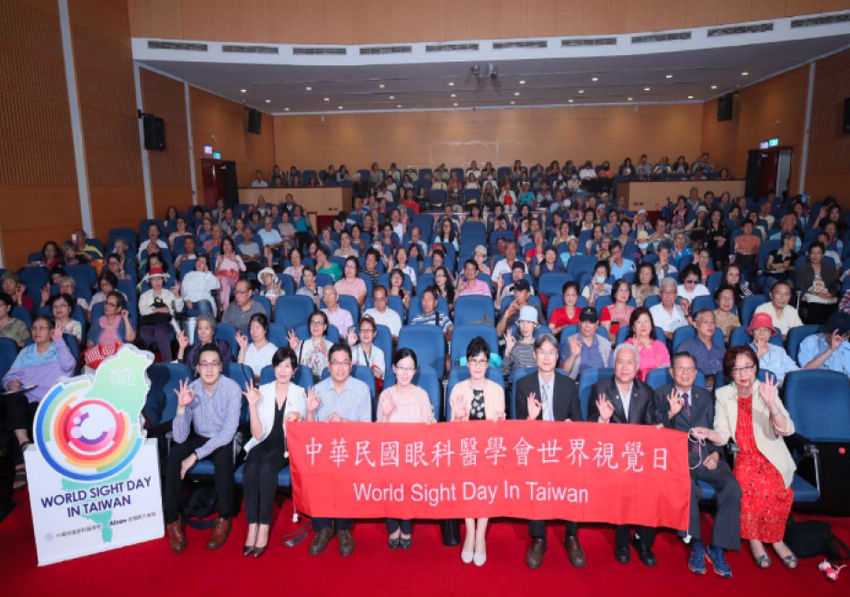 ---
The Hong Kong Ophthalmological Society (HKOS) has shown its dedication by organizing the following activities before, during and after the Eye Care Week:
As a supporting organization, HKOS members volunteer for the screening on eye health together with the medical students of LKS Faculty of Medicine, University of Hong Kong, on September 28-29. To raise public awareness, the Health Exhibition was held again on October 26-27.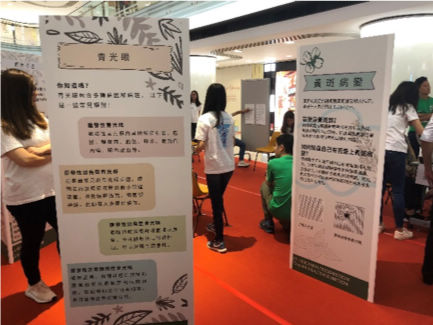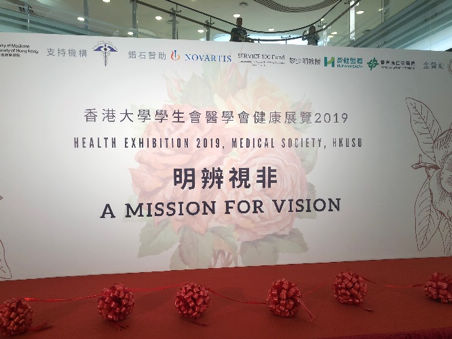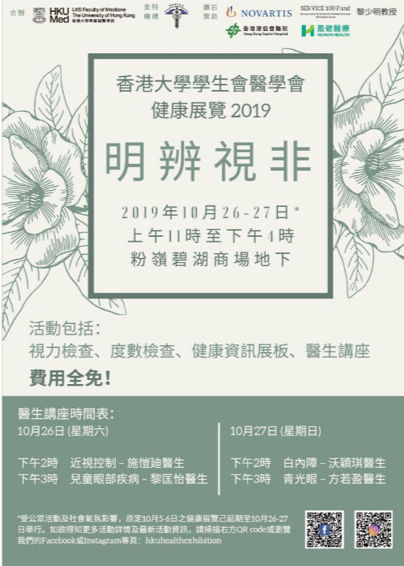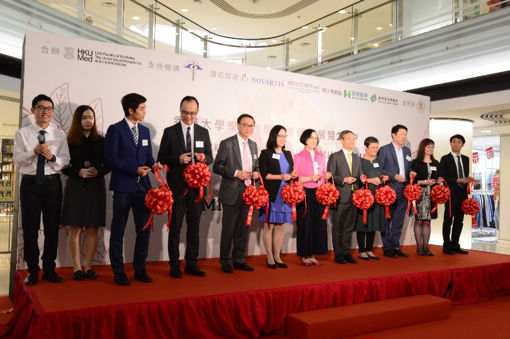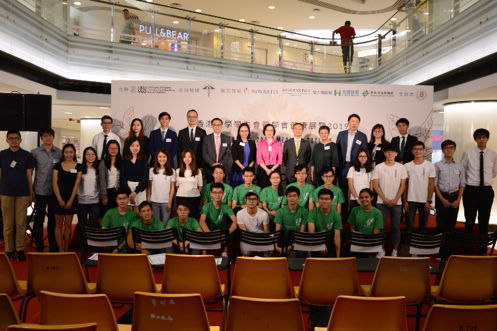 A public education lecture was held at the Elderly Resources Centre of Hong Kong Housing Society on October 5. Dr. Derek Chung, Dr. Ho Wing Lau and Dr. Michelle Fan educated the public about the symptoms, diagnoses and treatments of age-related macular degeneration, glaucoma and dry eye diseases.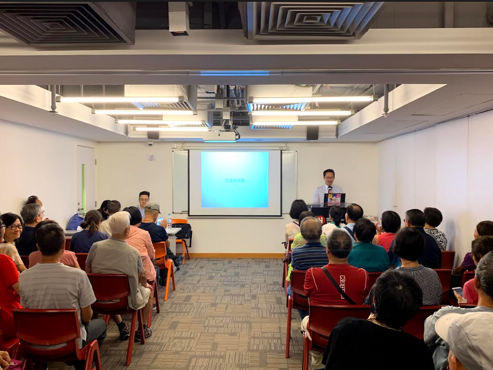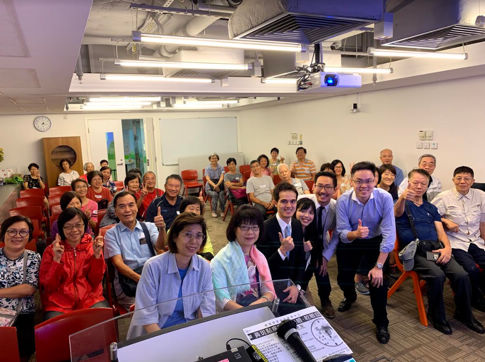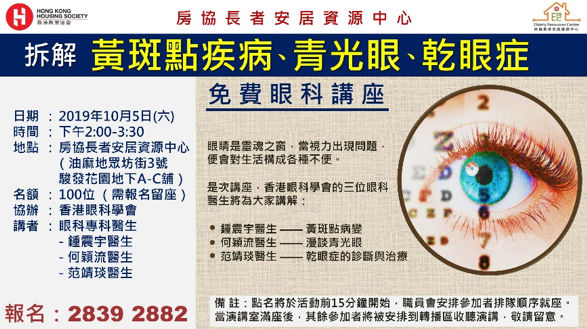 Supported by HKOS, ORBIS held the World Sight Day (with the theme on glaucoma) opening ceremony on October 10. Follow-up glaucoma survey and screening will be held early next year in 2020.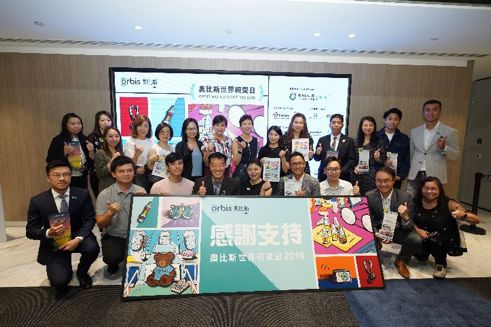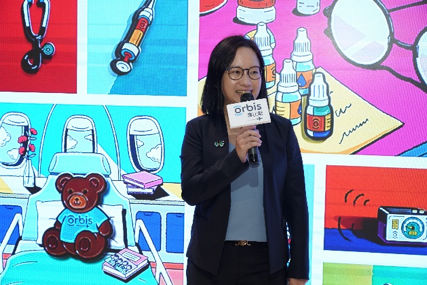 Hong Kong Young Ophthalmologists (HKYO), a subcommittee of HKOS, organized public health talks at the Hong Kong Museum and Medical Sciences (HKMMS) on October 12. Dr. Bonnie Choy, Dr. Allie Lee and Dr. Frank Lai presented three topics, which were: 1) Diagnoses and treatment of dry eyes, 2) How to prevent and treatment on red eyes, and 3) Age-related macular degeneration.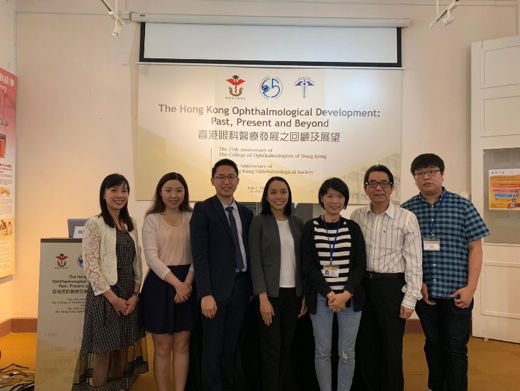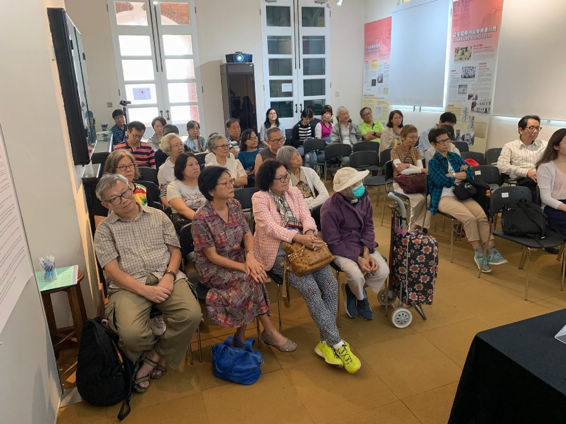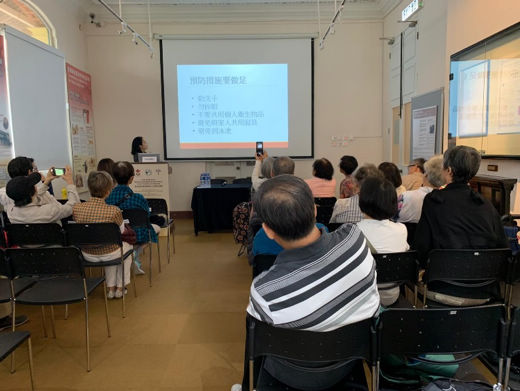 ---
During the 9th Eye Care Week and World Sight Day 2019, All India Ophthalmological Society (AIOS) and its members all across India celebrated the theme #Vision First and organized various activities, including free eye check-up camps for general public, radio and TV talks, press conferences, walkathon, skits, human chain formation, etc. to create awareness among eye health care in masses. AIOS members actively and enthusiastically participated to contribute their bit. Social media was extensively utilized to spread the message along with the print and other media.
Conducted by AIOS under the leadership of Padmashree Prof. Dr. S. Natarajan, President of AIOS, in association with Sankara Nethralaya, Chennai and Tamilnadu Science & Technology Center, Chennai, the Meet the Medical Expert Program was organized for the school children and young generation to bring the awareness of importance of eye donation.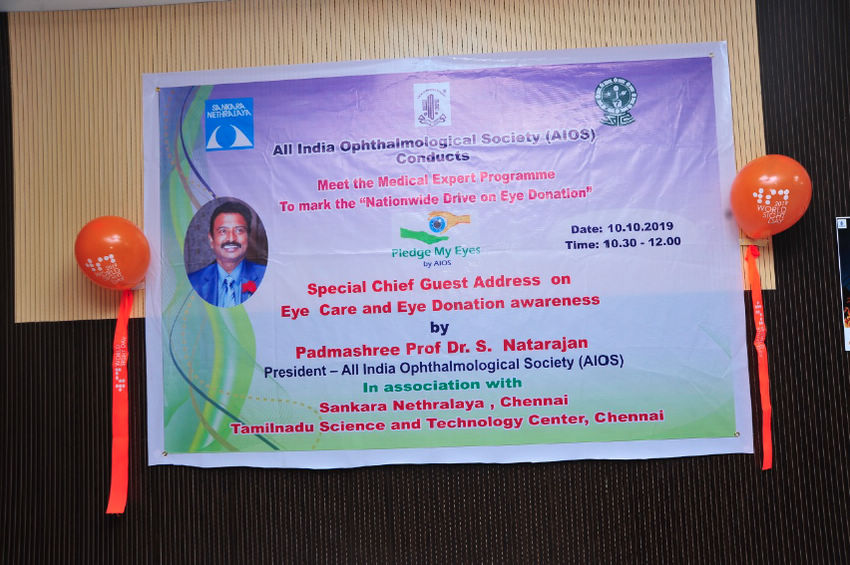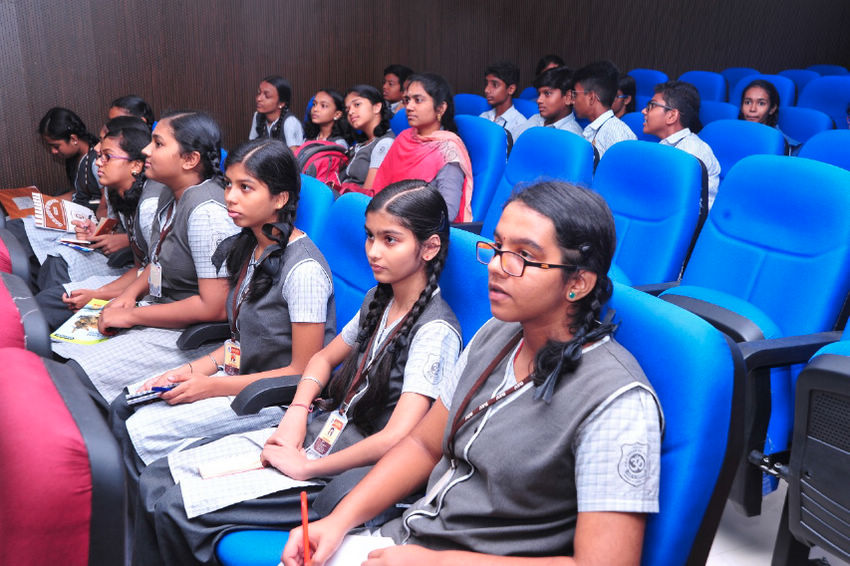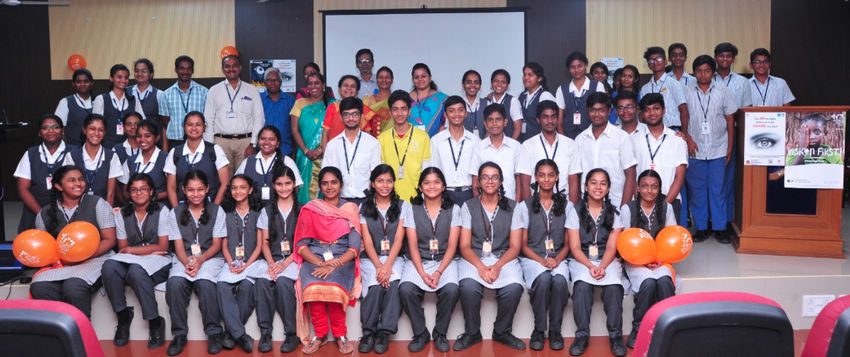 Free cataract surgery camps and free screening programs at the OPD were conducted by the Ophthalmology Department at Vydehi Institute of Medical Science and research center, Bangalore, and the Velemegna Eye Hospital. The hospital had a total of 70 patients screened and 15 patients operated free of cost.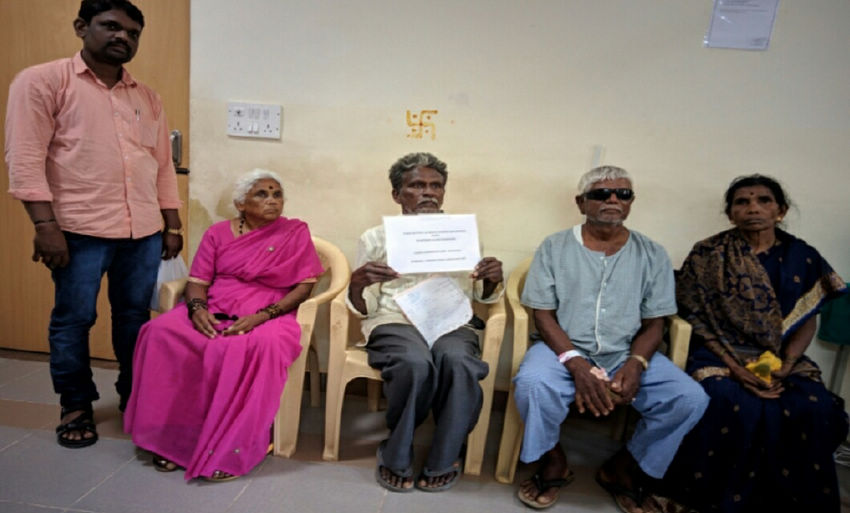 A blind walk was organized by the Velemegna Eye Hospital, at Dr. Salin's Vision Center to CHC Manakheli.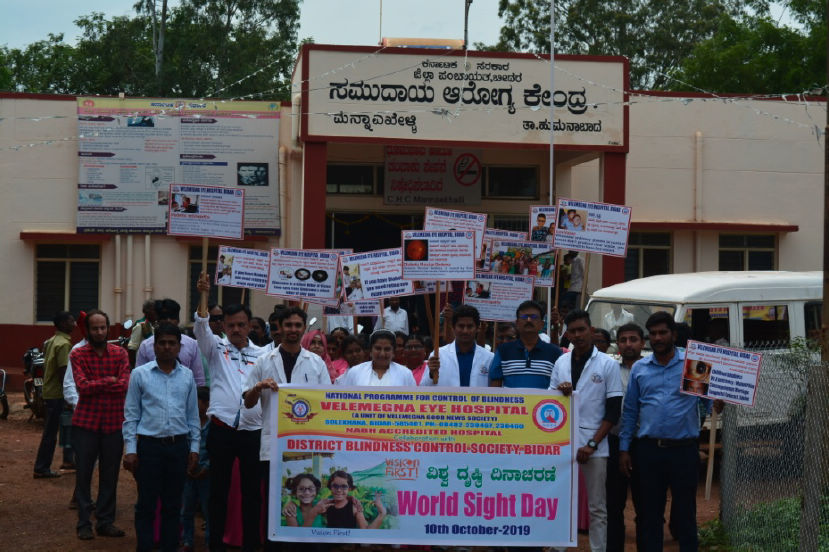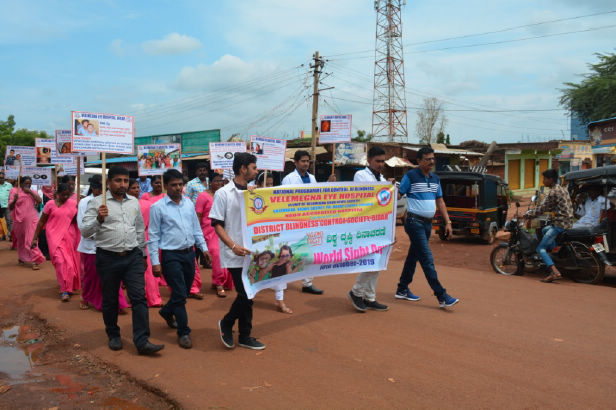 A quiz competition and a collage making competition were organized by the Ophthalmology Department at Vydehi Institute of Medical Science and research center, Bangalore, for undergraduate students to help create awareness and promote "Vision First".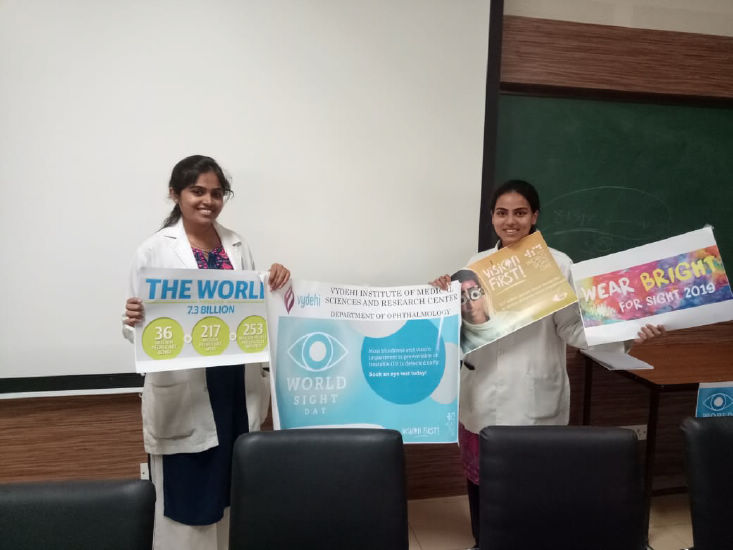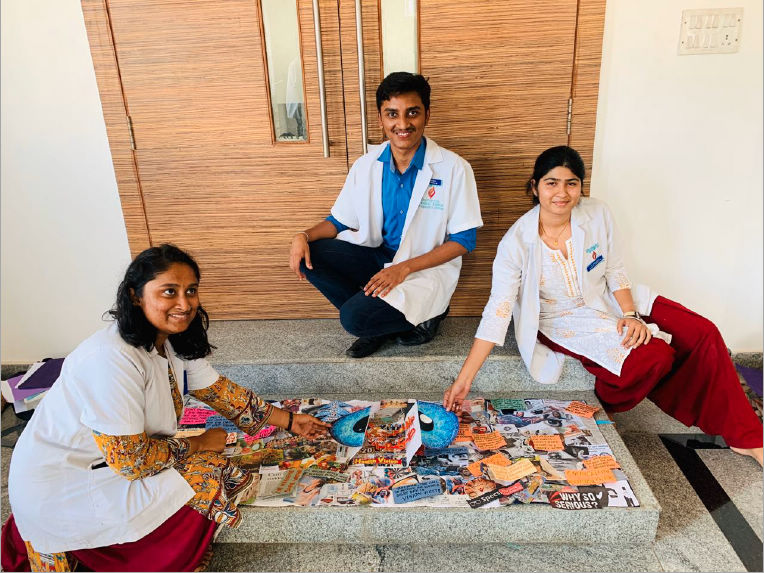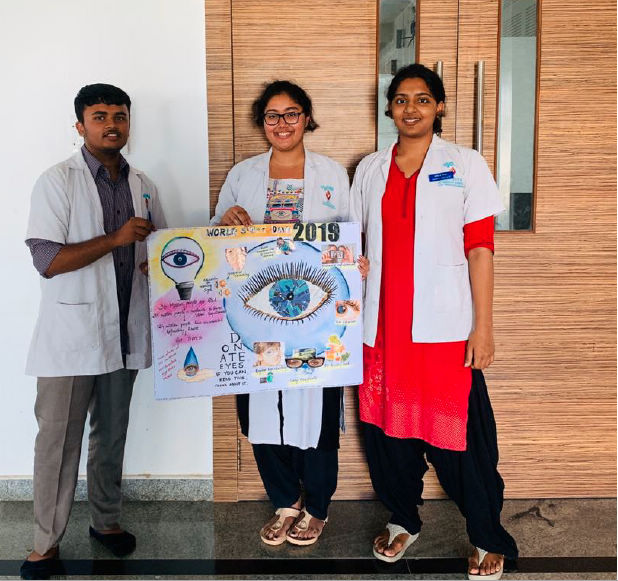 Public Awareness Talks Held by Om Medicare Center and Chacha Nehru Bal Chikitsalya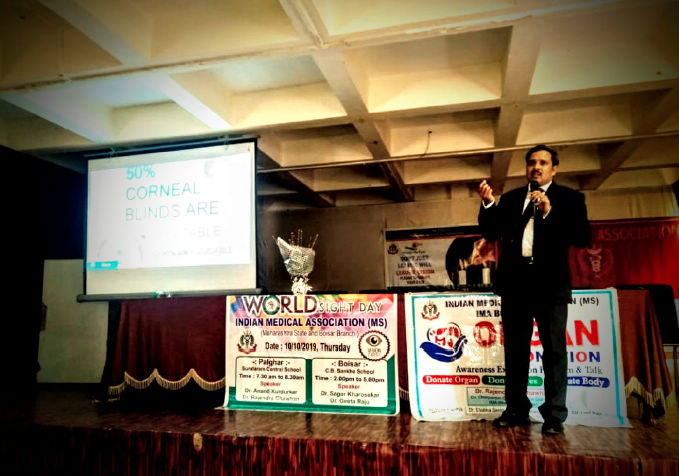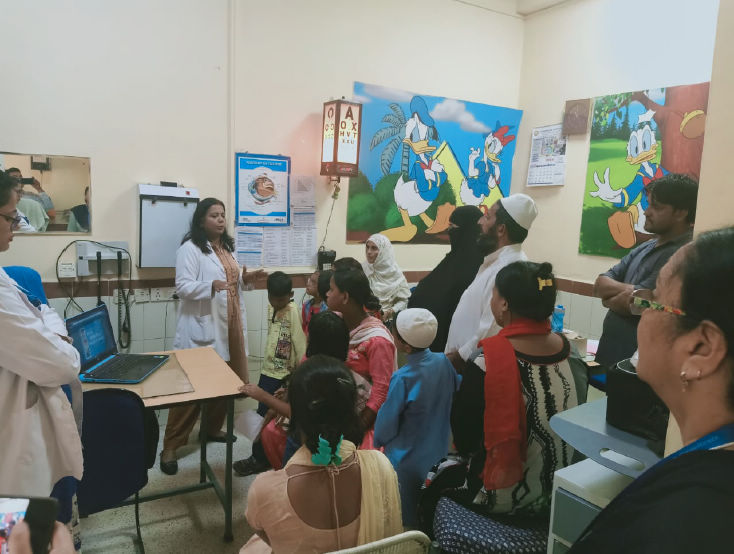 Free Eye Check-up Camps by Kiran Netralaya, Shamli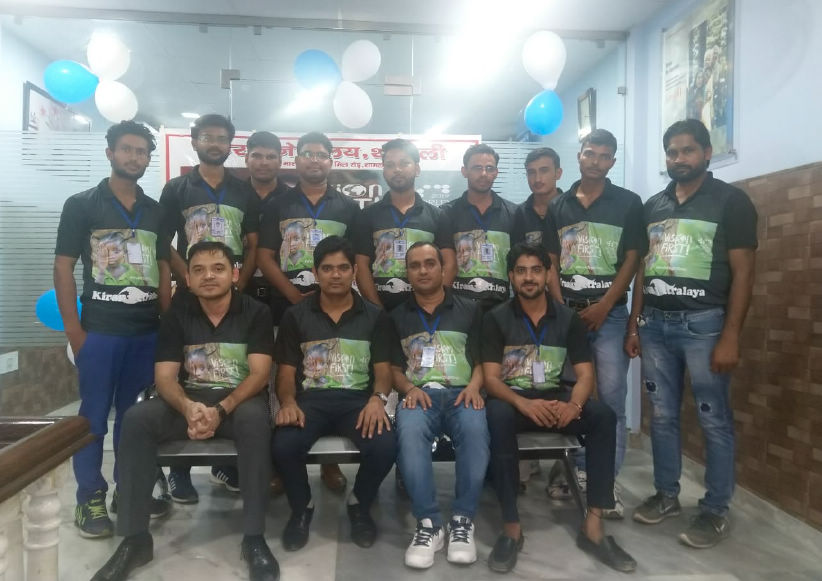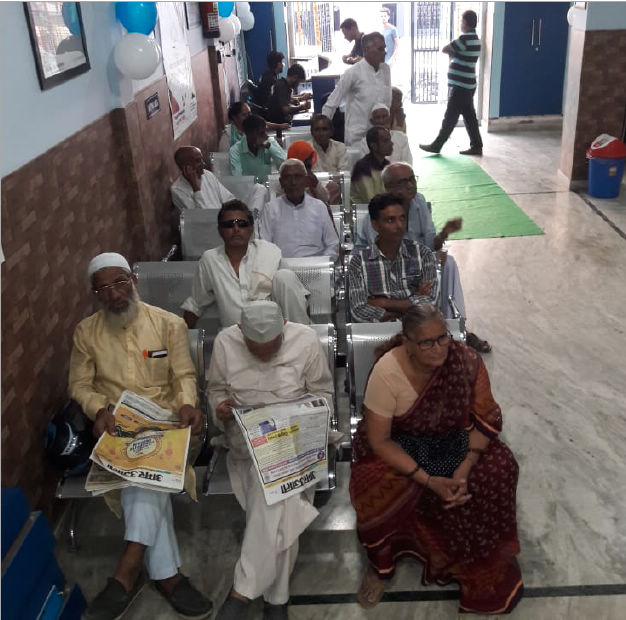 Sponsored by Biomedix, an Ophthalmic Photography Competition was held for all AIOS members to celebrate the 9th Eye care Week and World Sight Day. The competition received a total of 500+ entries from across India under various categories. The panel of 4 judges selected winners.

Webinar on Management of Pediatric Retinal Detachment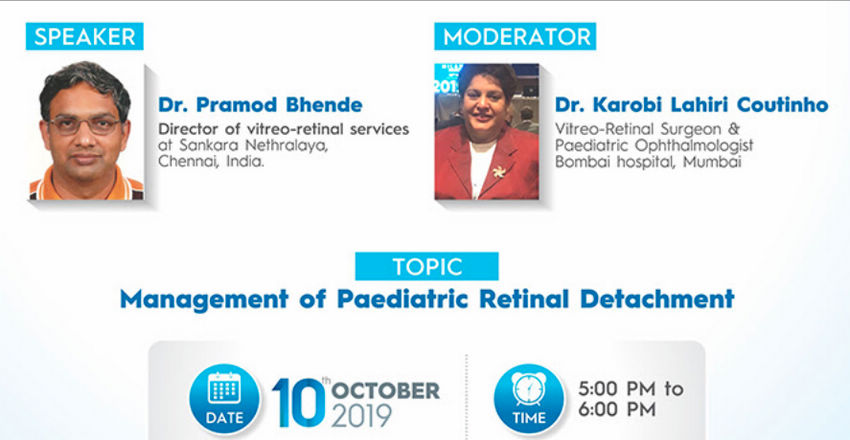 ---
Co-organized by the Malaysia Society of Ophthalmology (MSO), the Department of Ophthalmology and the College of Ophthalmologists, a series of activities were held during the 9th Eye Care Week in celebration of the World Sight Day 2019 with the theme "Vision First".
The program aims to raise awareness among the public about the importance of vision and eye health care. It focuses on important issues related to eye diseases, prevention and treatment methods, especially high-risk cases such as diabetic patients and if they have a family history of glaucoma.
In addition, it aims to promote eye care and vision rehabilitation to a wide range of people through live information activities and providing free eye care and consultation services.
The program was filled with a variety of interesting activities provided to the visitors. Among them were a health talk by eye specialist and well-known motivational expert, YBhg. Professor Datuk Dr. Muhaya Haji Mohamad, another health talk on the use of smart full lenses, healthy cooking demos, and many other interesting activities.
YAB Dato 'Seri Dr. Wan Azizah Dr. Wan Ismail, Deputy Prime Minister of Malaysia, and YB Datuk Seri Dr. Dzulkefly bin Ahmad, Minister of Health Malaysia, also made their presence on the event day.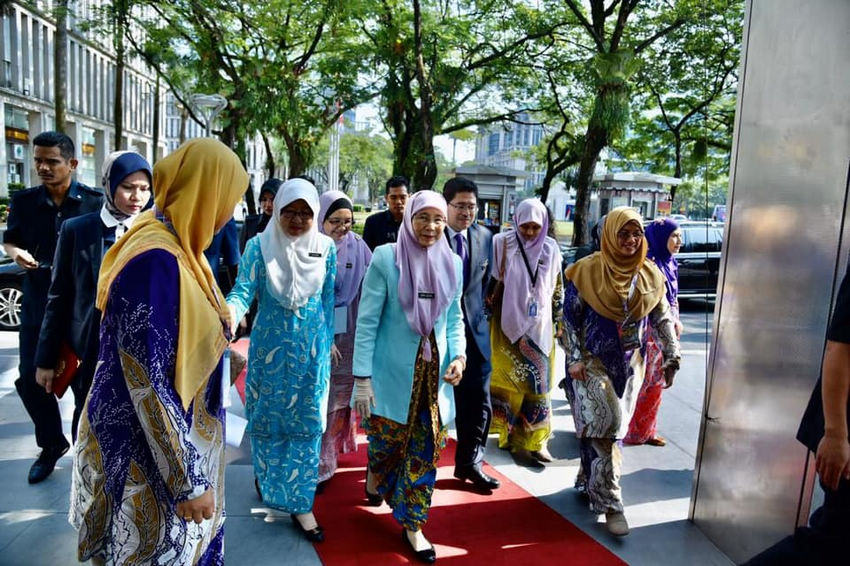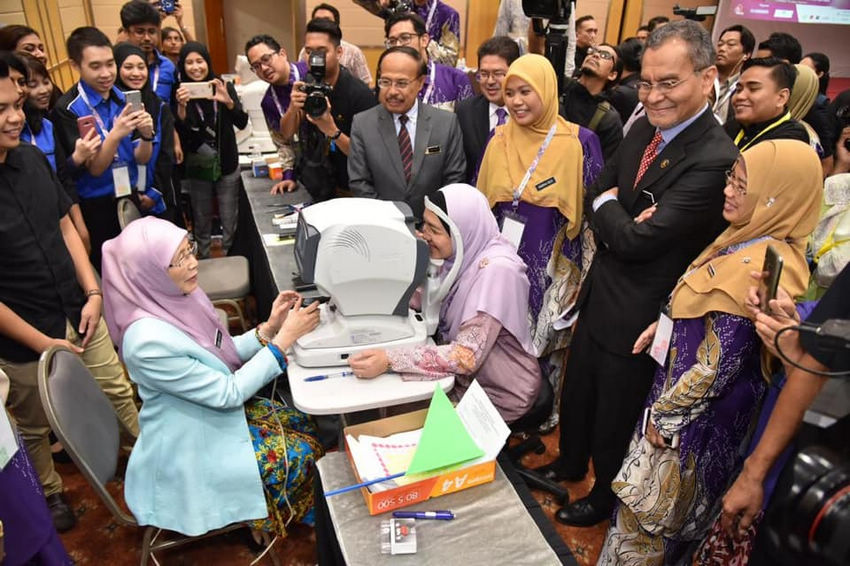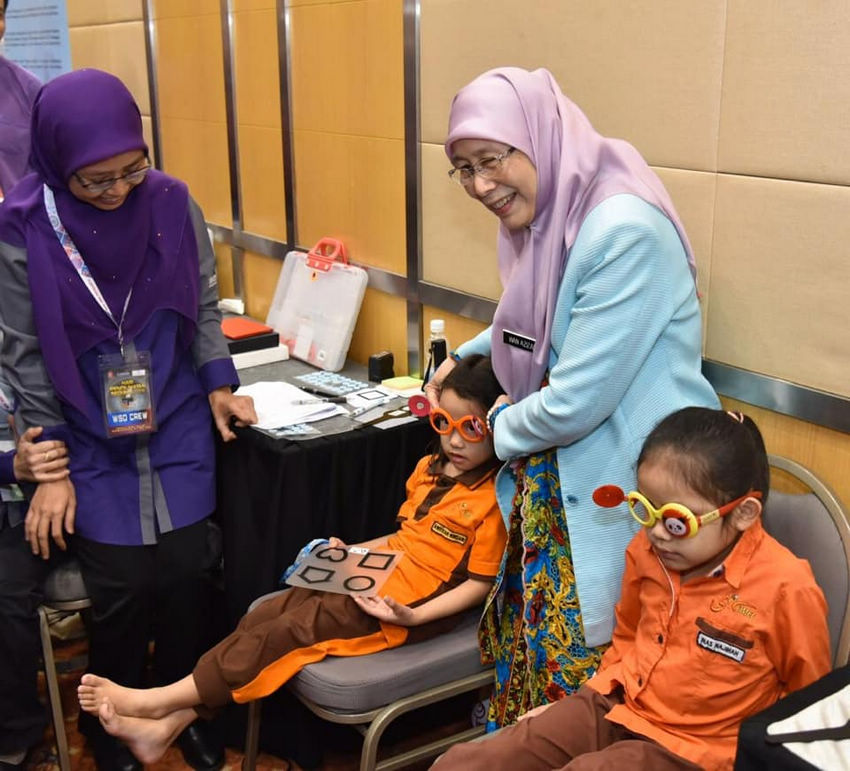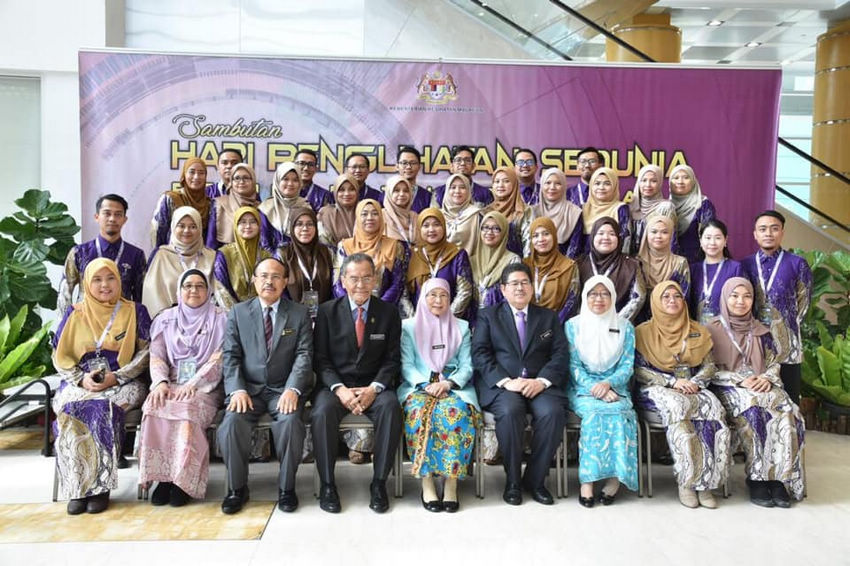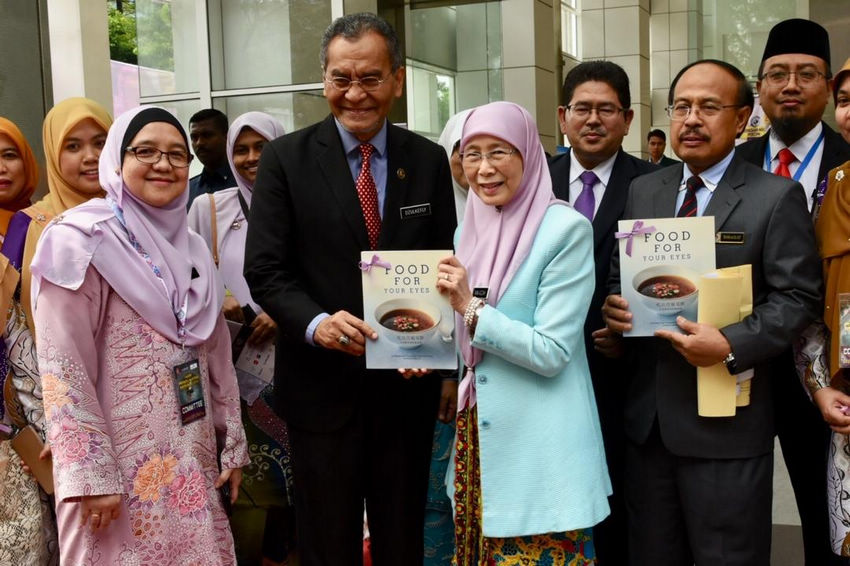 ---
The Mongolian Ophthalmology Society (MOS) and the Mongolian National Federation for the Blind celebrated the World Sight Day 2019 and the 9th Eye Care Week.
The awareness activities were carried out in three districts in Ulaanbaatar and two aimags/provinces. Various activities, including TV news, social media campaigns, open door day of eye clinics and public vision screenings, were organized during the week.
In addition, the MOS conducted free vision screening for 630 people and more than 1000 people participated in the events. Local media organizations, such as Montsame and Eagle news, wrote about sight threatening diseases and prevention.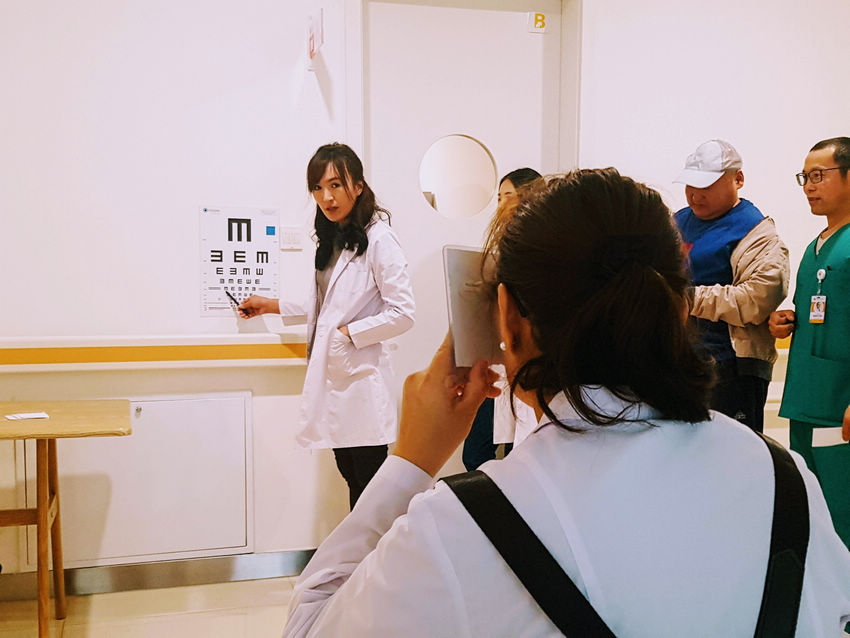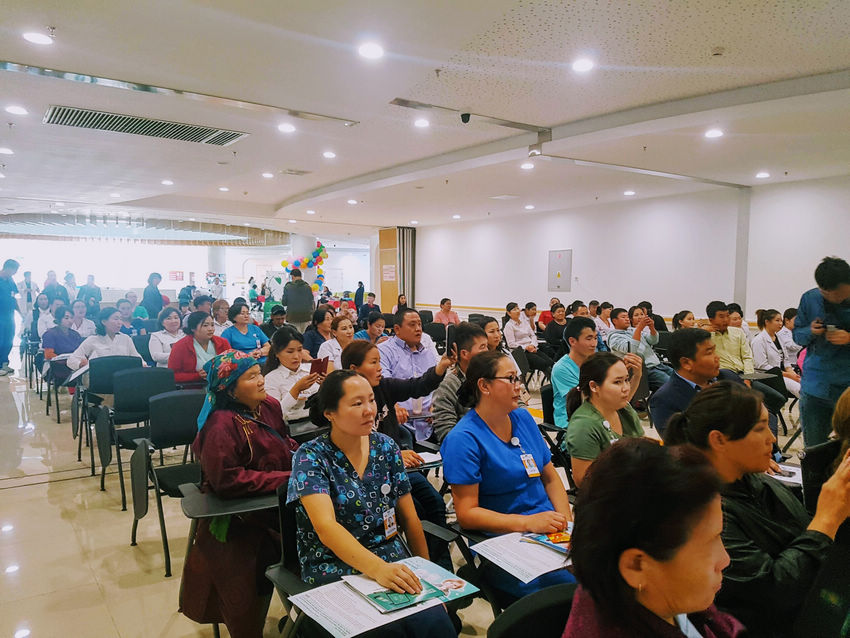 ---
The Myanmar Ophthalmological Society (MOS) celebrated World Sight Day 2019 and the 9th Eye Care Week activities in major cities of Myanmar (Yangon, Mandalay and Magway). The society invited the Union Minister of Health and Sport, H.E. U Myint Htwe, to deliver an opening speech at the Magway event. Poster presentations and primary eye care to public were also taken place to highlight the slogan, "Vision First".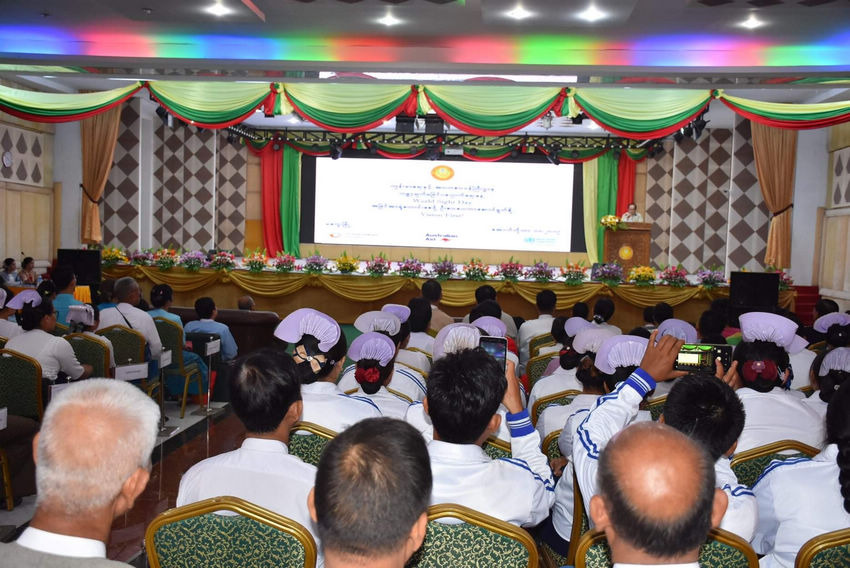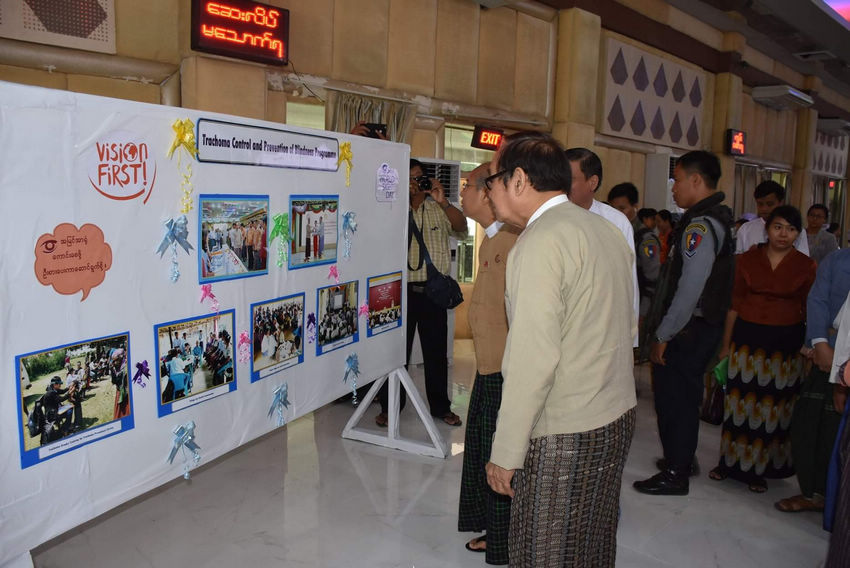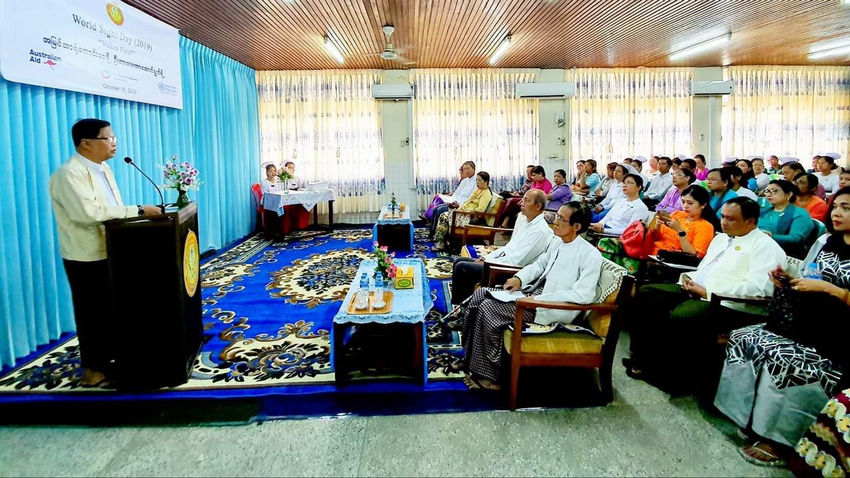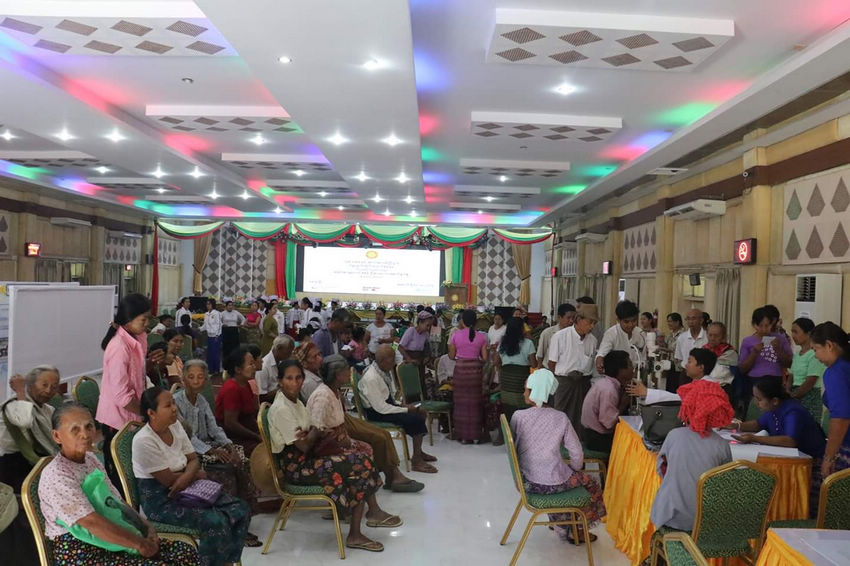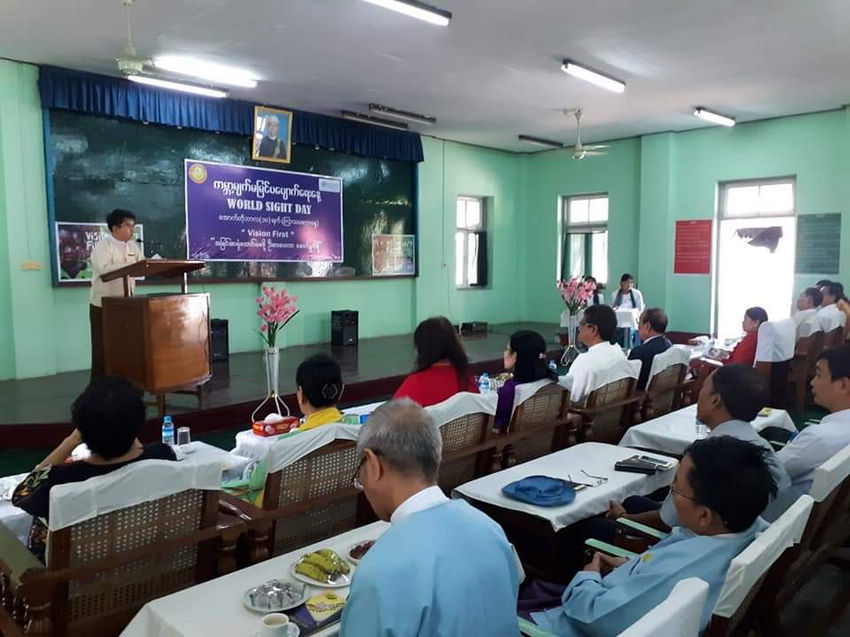 ---
To commemorate the World Sight Day on the October 10, 2019, and the 9th APAO Eye Care Week, the College of Ophthalmologists of Sri Lanka conducted the following activities:
Public walk to create awareness with the participation of the Minister of Health and Nutrition and Indigenous Medicine.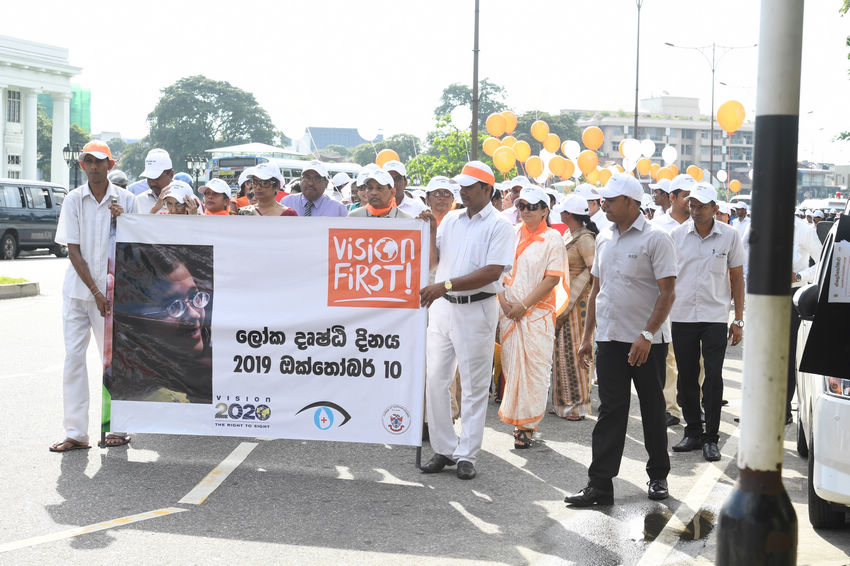 Screening camp to screen for cataract at National Eye Hospital, Colombo.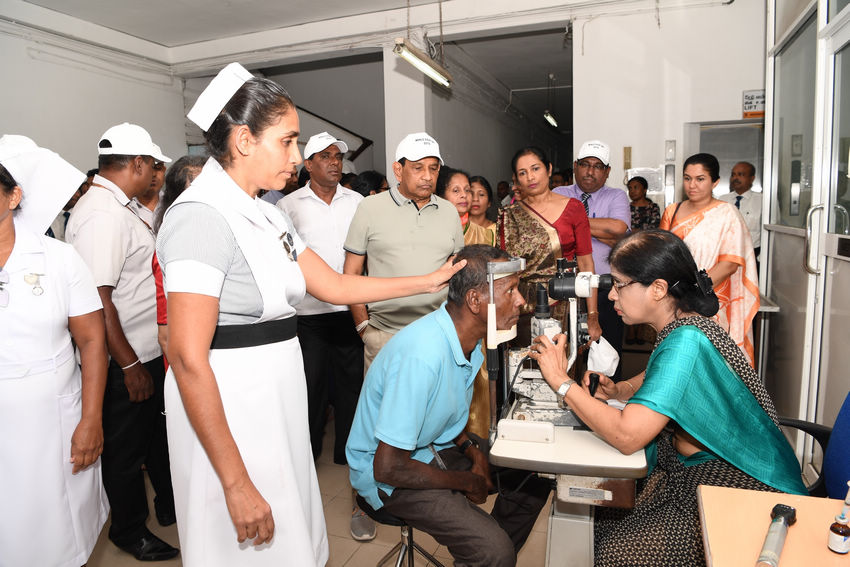 Opening of the optical lab at National Eye Hospital, Colombo, to give free spectacles to needy people.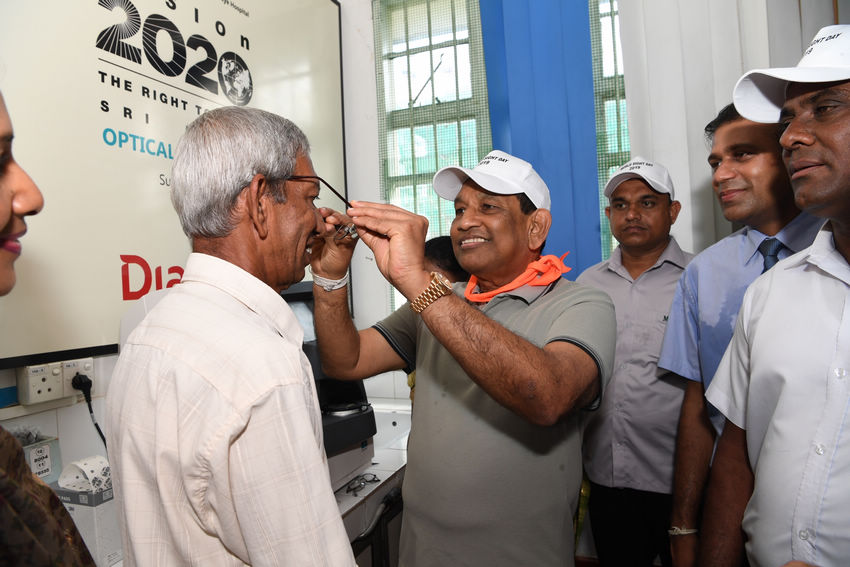 In addition, a cataract surgical camp of the screened patients will be carried out at National Eye Hospital, Colombo, on the November 24, 2019.
---
The Royal College of Ophthalmologists of Thailand participated in the Eye Care Week and World Sight Day by sharing health information about Meibomian Gland Dysfunction (MGD) on a local TV program, Meet Dr. Rama during Rama Health Talk, on October 24.