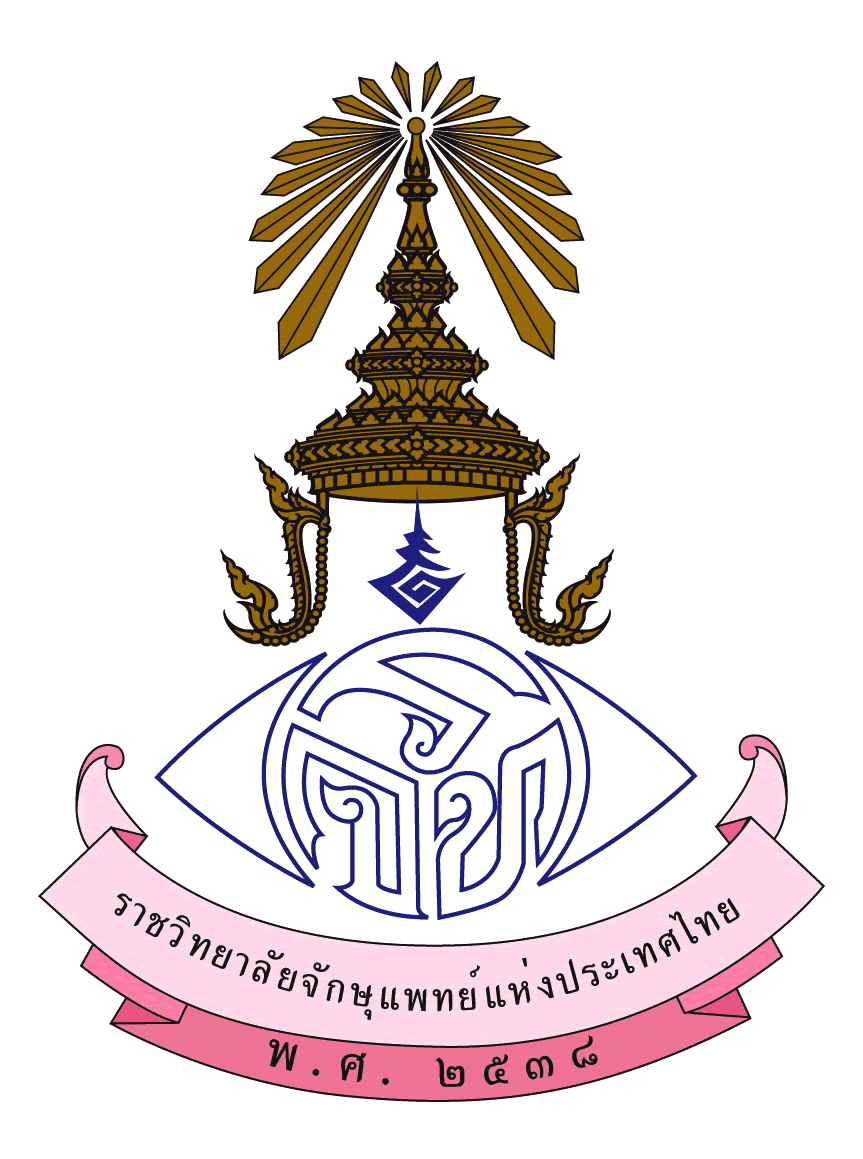 The Association of Ophthalmologists of Thailand was established in 1978 and became the Royal College of Ophthalmologists of Thailand under the royal patronage of His Majesty King Bhumibol Adulyadej on June 12, 1995.
The executive committee of the Royal College of Ophthalmologists of Thailand consists of the president and 25 council members. The current president is Professor Wanicha Chuenkongkaew, and there are 1,660 active members. The college convenes two congresses annually, in July and November. The Thai Journal of Ophthalmology is its official journal.
The college is responsible for the ophthalmology resident curriculum and conducts Thai Board of Ophthalmology examinations. It organizes scientific meetings and other public eye-health related activities, as well as providing networking opportunities for ophthalmologists and funds and support for academic and research activities. The college works very closely with the Thai Medical Council in maintaining high moral and ethical standards for Thai ophthalmologists. The prevention of blindness and promotion of eye care are other vital efforts in collaboration with both government and non-governmental organizations.
The college plays an active role in international ophthalmology and has hosted several regional ophthalmology conferences. It held three APAO congresses in 1981, 2003 and 2019. The college also hosted six other major international congresses: the South East Asian Glaucoma Interest Group (SEAGIG) in 2000, the Asian Angle Closure Glaucoma Club (AACGC) in 2003, the Asian Oceanic Glaucoma Society (AOGS) in 2007, the Asia Pacific Association of Cataract and Refractive Surgeons (APACRS) in 2008 and 2018, and the 8th Asia Cornea Society Biennial Scientific (ACS) meeting in conjunction with the 11th Asian Neuro-Ophthalmology Society (ASNOS) in 2022.

Prof. Wanicha Chuenkongkaew
President


 

Contact Information:
The Royal College of Ophthalmologists of Thailand
10th Floor, Royal Golden Jubilee Building, 2 Soi Soonvijai, New Petchburi Road,
Huaykwang, Bangkok 10310, Thailand
Phone: +66-2-718-0715 / +66-2-718-0716
Fax: +66-2-718-0717
Email: admin@rcopt.org
Website: www.rcopt.org