In order to coincide with World Sight Day 2013, the Asia-Pacific Academy of Ophthalmology is organizing its third Asia-Pacific Eye Care Week from October 7 – 13, 2013. This year, the Asia-Pacific Eye Care Week will focus on dysthyroid eye diseases, corneal diseases and eye banking. Member societies and ophthalmic organizations in the region are most welcome to download and use the material in the media kit below for education purpose. The APAO would like to thank the Asia-Pacific Society of Ophthalmic Plastic and Reconstructive Surgery (APSOPRS), the Asia Cornea Society (ACS) and the Association of Eye Banks of Asia (AEBA) for their assistance in preparing the educational material.
Media Kit
Eye Care Campaigns in the Asia-Pacific Region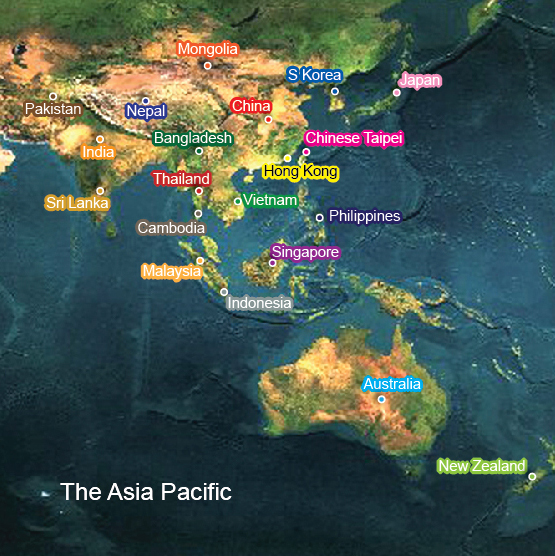 The Ophthalmological Society of Chinese Taipei (CTOS) organized a 'Care for Your Eyes' campaign featuring a public forum and free eye screening in conjunction with the Taiwan Academy of Ophthalmology (TWAO), Taiwan Care for All Association (TCFAA), Loving Blind Association, Taiwan Guide Dog Association and the industry during the 3rd Asia-Pacific Eye Care to raise public awareness about the importance of taking good care of their eyes.
The public forum was attended by almost 500 people despite the heavy rain and the imminent typhoon. Leading eye doctors from local hospitals used vivid visual aids to shed light on eye conditions like glaucoma, cataract, dry eye and retinopathy. Many volunteer doctors also helped conduct free eye examination and share with the public many useful eye-care tips.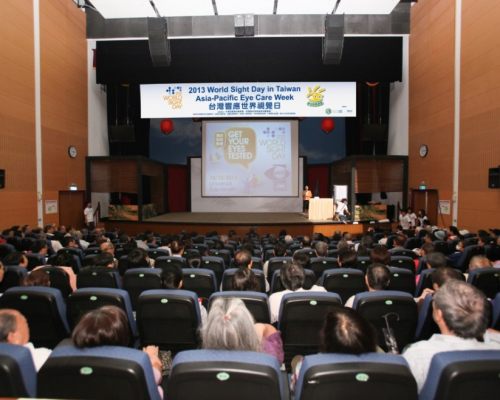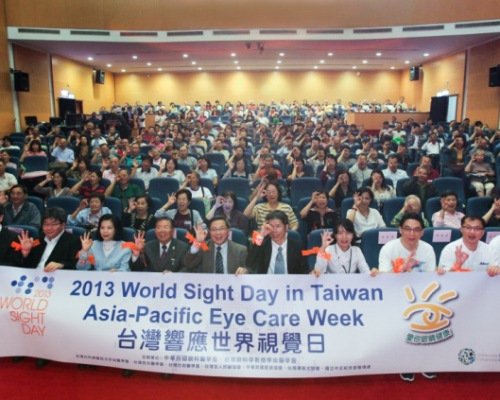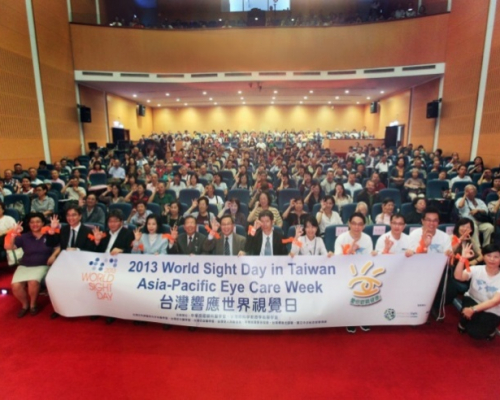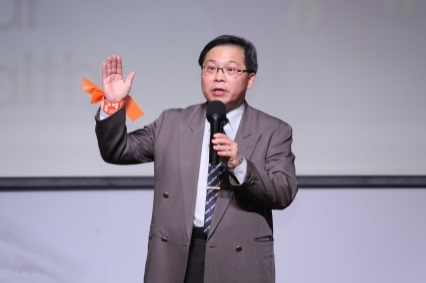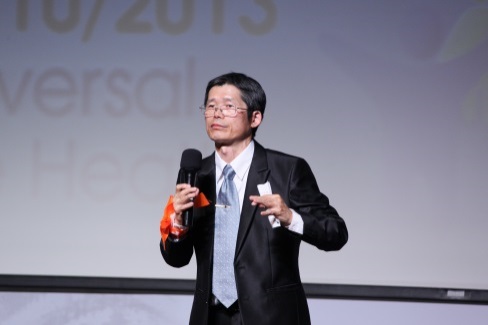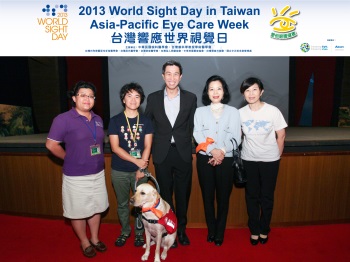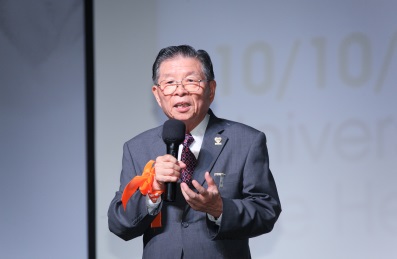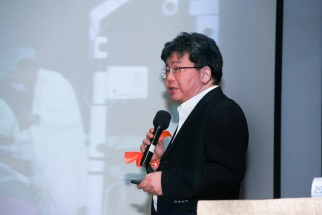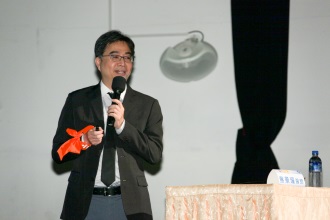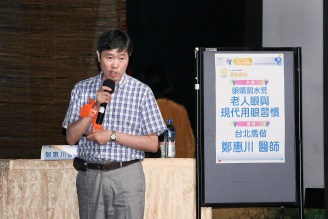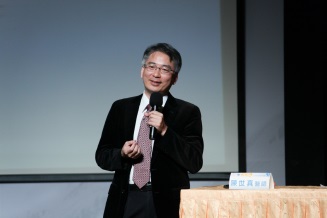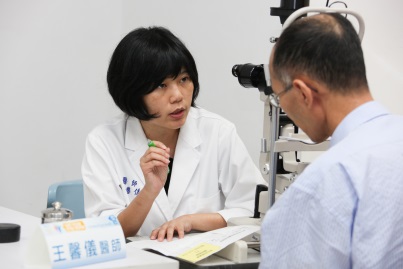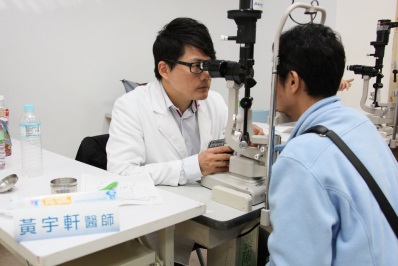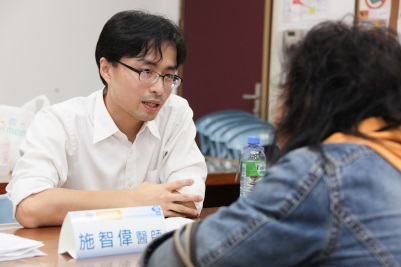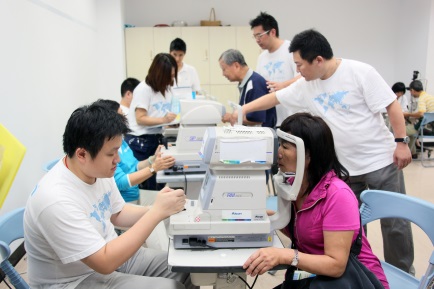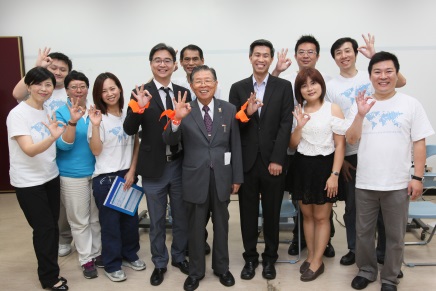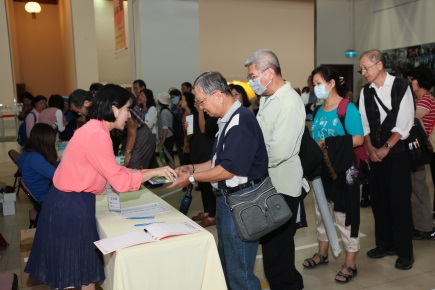 In Hong Kong, China …
The Department of Ophthalmology and Visual Sciences of The Chinese University of Hong Kong has launched a series of educational talks in conjunction with the Asia-Pacific Academy of Ophthalmology during the 3rd Asia-Pacific Eye Care Week with a specific focus on short-sightedness (myopia), which is very common in Hong Kong.
People in Hong Kong suffer from a higher prevalence of myopia compared with inhabitants from other countries or other areas of China. The number of myopic population in Hong Kong is three times that of the United States, and more than ten times that of the Middle East*.
Professor Clement Tham of DOVS, Secretary-General of the APAO, said, "We see an increasing trend of myopia in Hong Kong. As the Asia-Pacific Academy of Ophthalmology (APAO) is holding its Eye Care Week in October, CUHK Eye Centre takes the opportunity to raise awareness of ocular health and the potential complications of myopia. Our goal is to remind the public of the importance of early prevention and intervention of myopia to reduce incidents of serious complication or blindness to the minimum.''
The three main topics in this educational series include "the effect of myopia on adult health", "the long term effects of myopia on children and adolescents" and "the health threats of myopia in the older generation", These topics, covering the effect of myopia in the different strata of the community, will be analysed and explained in depth for the public.
Reference:
* Fan DS, Lam DS, Lam RF, Lau JT, Chong KS, Cheung EY, Lai RY, Chew SJ. Prevalence, incidence, and progression of myopia of school children in Hong Kong, China. Invest Ophthalmol Vis Sci. 2004 Apr;45(4):1071-5.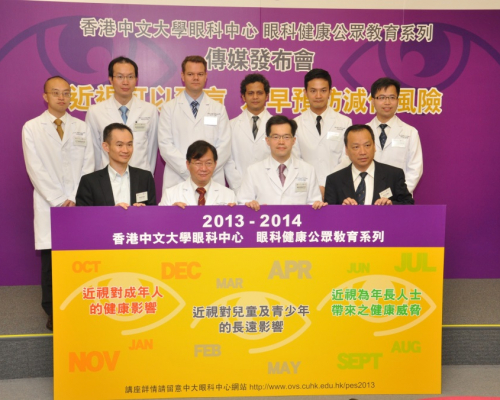 In Malaysia …
The Ministry of Health (MOH) in Malaysia had organized a few public events in the month of October 2013 during the Asia-Pacific Eye Care Week and in the advent of the World Sight Day. A series of radio and TV programs about various eye diseases and prevention of blindness were organized. The major highlight was the World Sight Day (WSD) Ceremony held on Oct 10th, 2013 in Alor Setar, the capital city of Kedah. The ceremony was officiated by the King of Malaysia, accompanied by the Princess, the Health Minister and Director General of Health.
The Minister of Health stated that the prevalence of blindness in Malaysia is 0.3 % and the prevalence of low vision is 2.4%. Among all the cases of blindness and low vision, 86% is either preventable or curable. The most common eye diseases that cause visual impairment and blindness in Malaysia are cataract, uncorrected refractive error, diabetic retinopathy, glaucoma and age-related macular degeneration. The government of Malaysia has launched a few outreach programs to make medical care more easily accessible by the public. One of the initiatives includes mobile buses equipped with instruments for eye screening and cataract surgery. These buses run in rural areas with limited access to ophthalmology services and are operated by optometrists and mid-level eye care personnel. Patients with operable cataract will undergo surgery in a district hospital with an operating theater or a hospital with ophthalmology service using equipment brought from the bus. Diabetic patients are screened for diabetic retinopathy. Spectacles are prescribed for patients with refractive errors. As the buses are equipped with a mobile fundus camera, any other ocular abnormalities can be captured and the mid-level personnel can discuss the findings with an ophthalmologist.
On World Sight Day, talks on cataract, glaucoma, diabetic retinopathy, refractive errors, trauma and contact lens corneal ulcer were organized. Booths and exhibition were set up to educate the general public about various eye diseases. In addition to videos, ophthalmic staff at the exhibition explained in detail the causes of various eye disease and conducted free eye sreening for the general public. Almost 1,000 people had their eyes tested and screened for major eye diseases.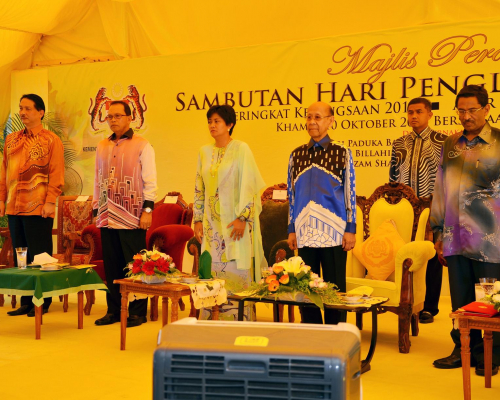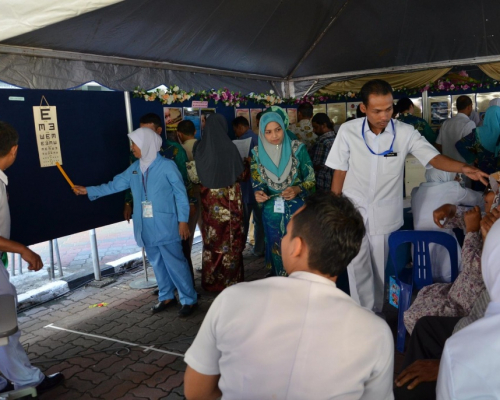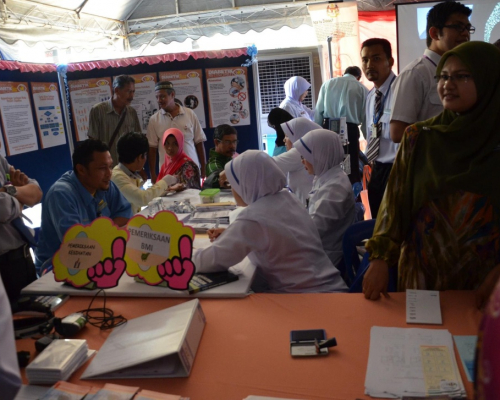 In Nepal … 
To celebrate the World Sight Day and the 3rd Asia-Pacific Eye Care Week, a series of activities, including radio and television broadcasts, a mass rally and seminars, was held in Nepal by Tilganga Institute of Ophthalmology and sponsored by the Fred Hollows Foundation, the Himalayan Cataract Project and Orbis. Drs Rohit Saiju, Reeta Gurung, Anu Manandhar and Burlakoti shared with the general public the importance of having one's eyes tested in order to prevent avoidable blindness. A TV commercial was made and broadcast on all national and regional television channels in Nepal. The clip is also available at http://www.youtube.com/watch?v=VHmmh-vn9_I&feature=youtu.be.
On World Sight Day, which was the second Thursday of October, a mass rally was organized with 1,000 individual participants, including representatives of Tilganga Institute of Ophthalmology, Nepal Netra Jyoti Sangh, Nepal Ophthalmic Society, Nepal Association for the Welfare of the Blind, Nepal Association for the Blind, Lions Clubs, Nepal Eye Hospital, Lions Eye Care Centre, Eye Department of Teaching Hospitals, Nepal Red Cross Society, Rotary International, etc. They walked from Bhrihuti Mandap to Nepal Eye Hospital in Tripureswor, Kathmandu.
A public seminar focusing on 'Universal Eye Health: Get Your Eyes Tested' was held immediately at Nepal Eye Hospital after the mass rally. Tilganga Institute of Ophthalmology provided free eye screening and examination for children under 16 and senior citizens who are aged 60 or above. The 3rd Asia-Pacific Eye Care Week was also supported by many community eye hospitals and district community eye centers in Nepal.