— In celebration of World Sight Day 2020 and VISION 2020

We are pleased to announce that the tenth Asia-Pacific Eye Care Week is organized from October 5 to 11, 2020, in conjunction with World Sight Day 2020 (October 8). This year, also to support and celebrate VISION 2020, The Right to Sight Global Initiative launched by International Agency for the Prevention of Blindness (IAPB) in 1999 to achieve the goal of eliminating avoidable blindness by 2020, the tenth Asia-Pacific Eye Care Week highlights the eye care week activities and regional programs organized by APAO member societies in the past nine years, as well as eye care work from collegiate ophthalmic non-governmental organizations as a review of our work in the region.
Over the years, the Eye Care Week has seen increased interest and participation from APAO member societies. A total of 14 national members and 7 subspecialty society members participated in the past nine years of Eye Care Weeks.
National members taken part include Australia & New Zealand, Bangladesh, China, Chinese Taipei, Hong Kong, India, Malaysia, Mongolia, Myanmar, Nepal, Philippines, Singapore, Sri Lanka, and Thailand. Here are some highlights of their eye care week activities throughout the years!
Loading Images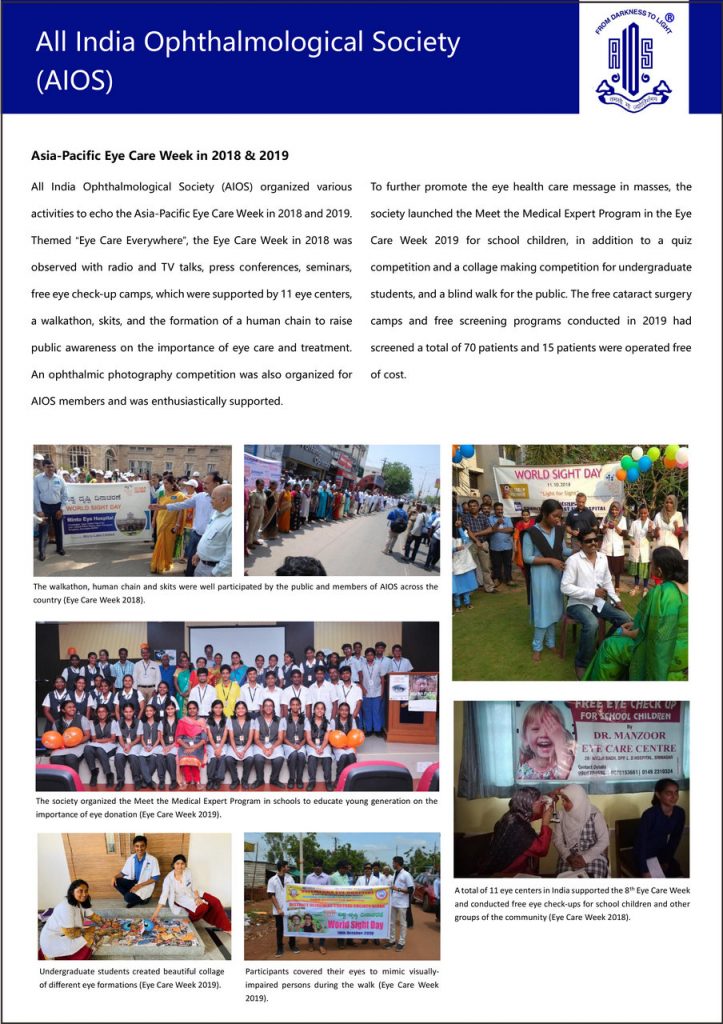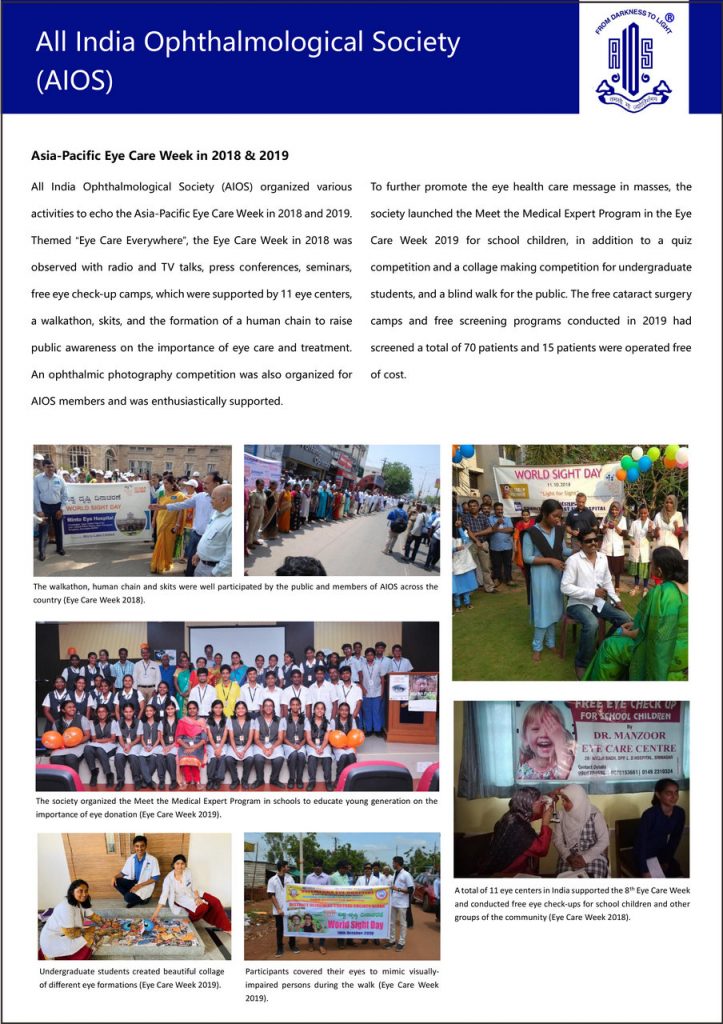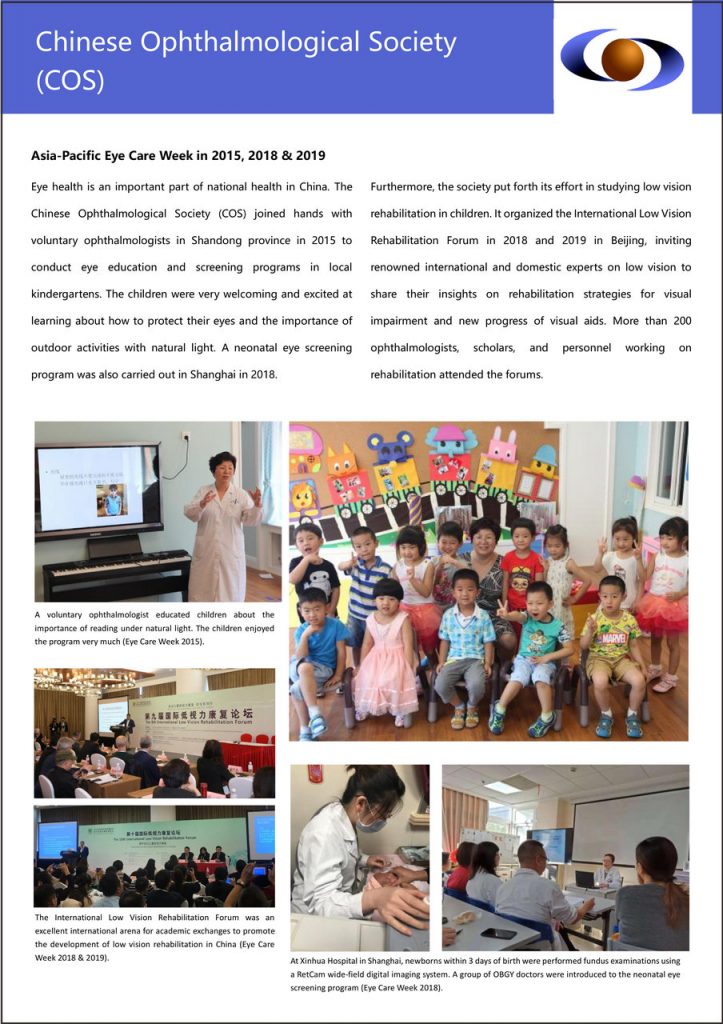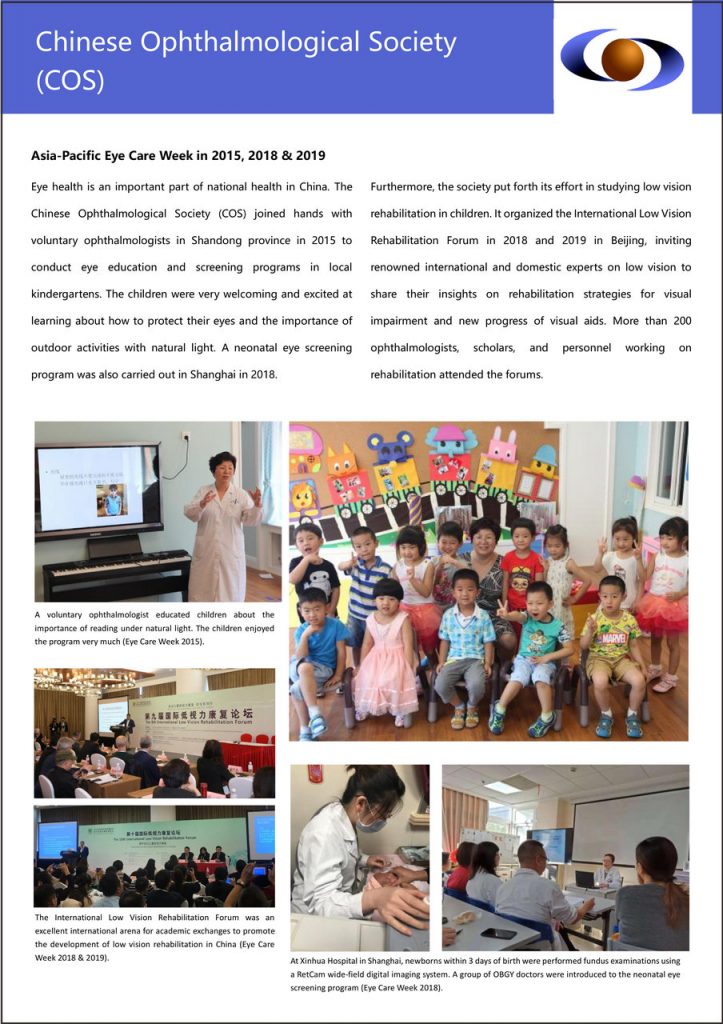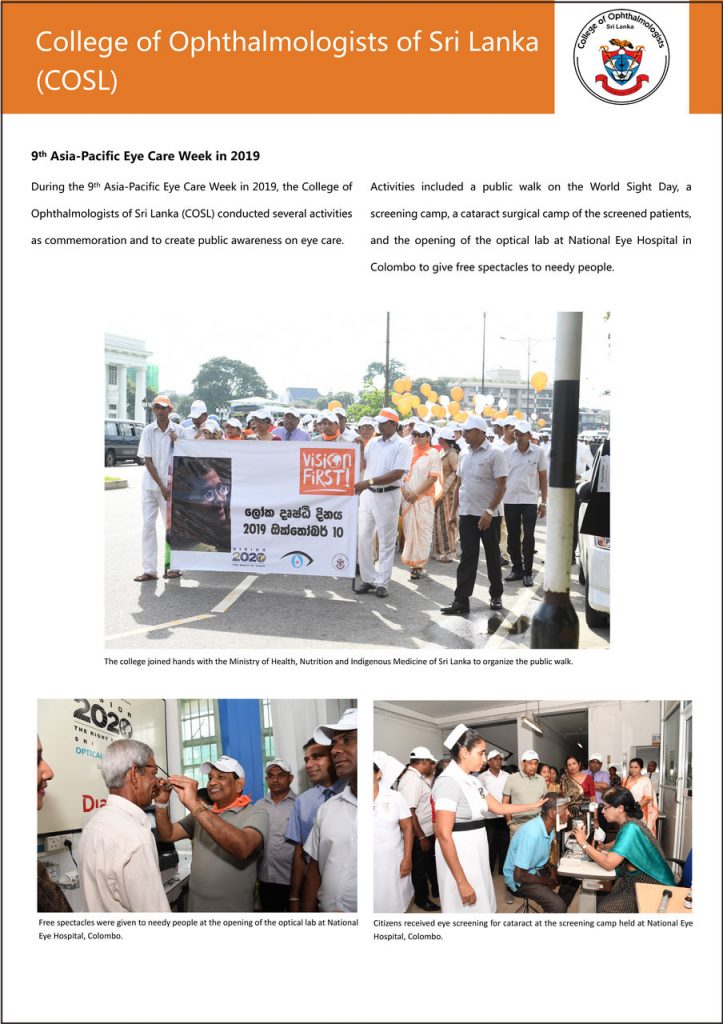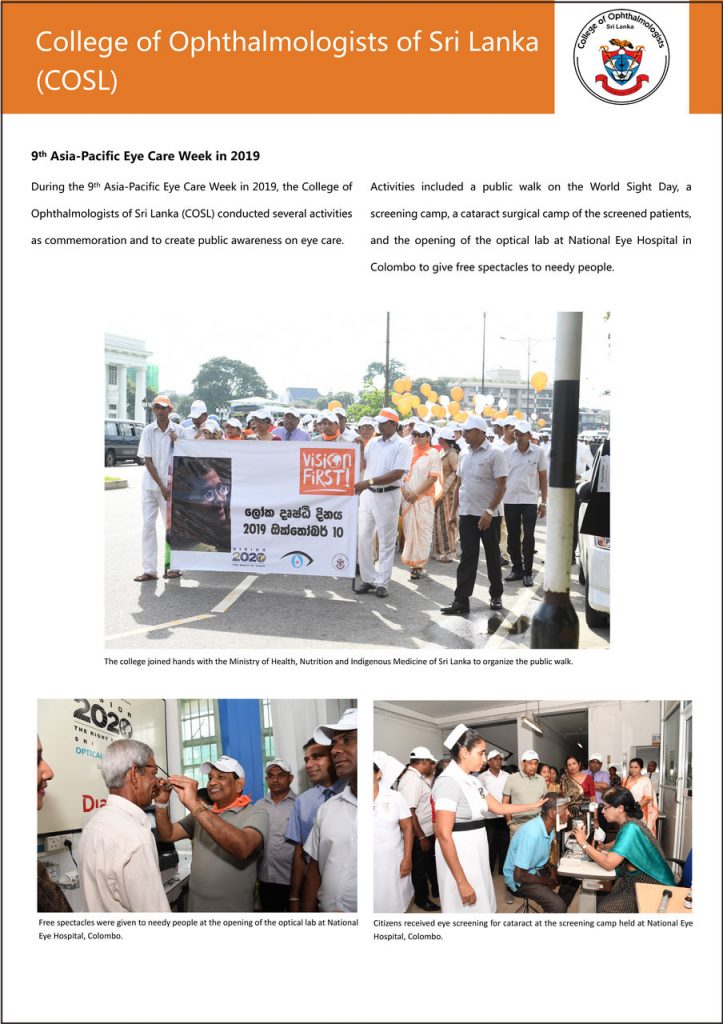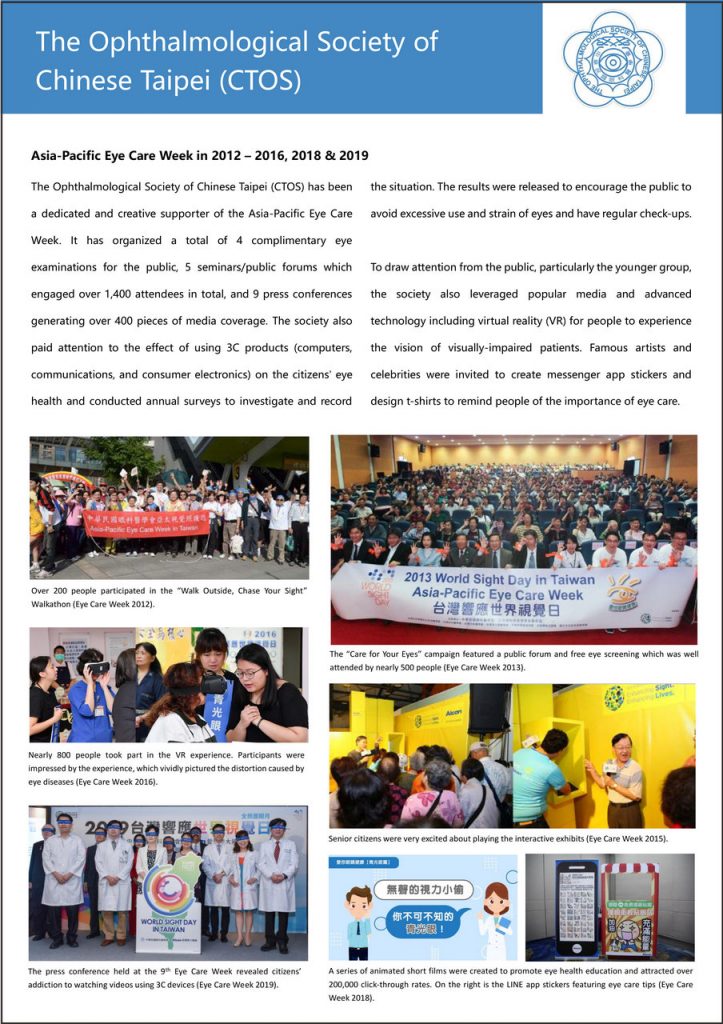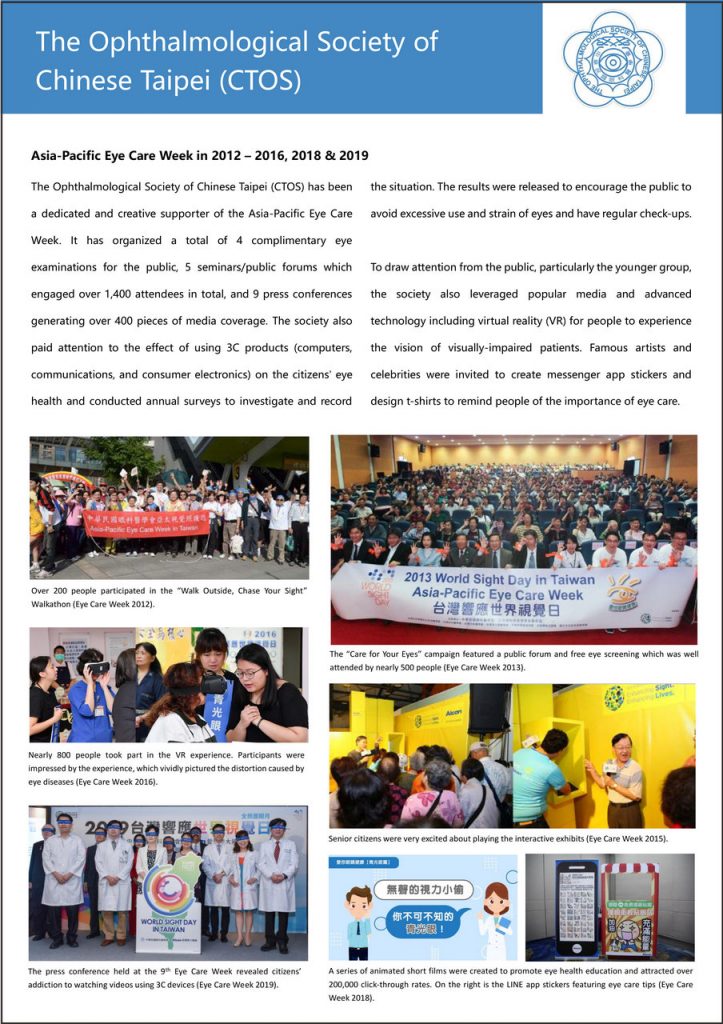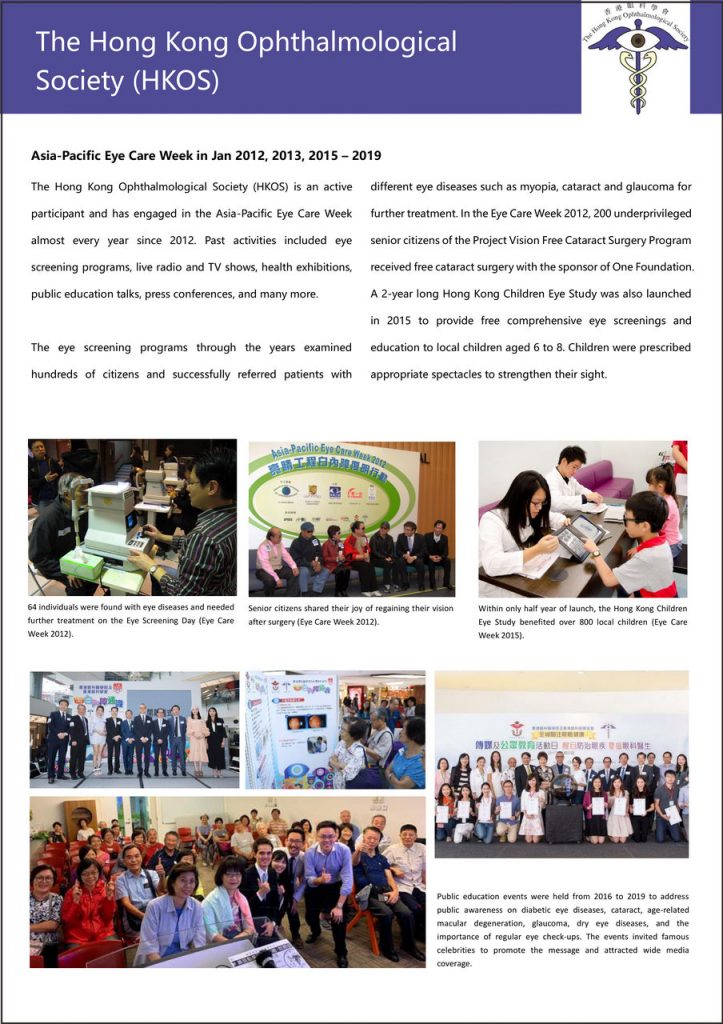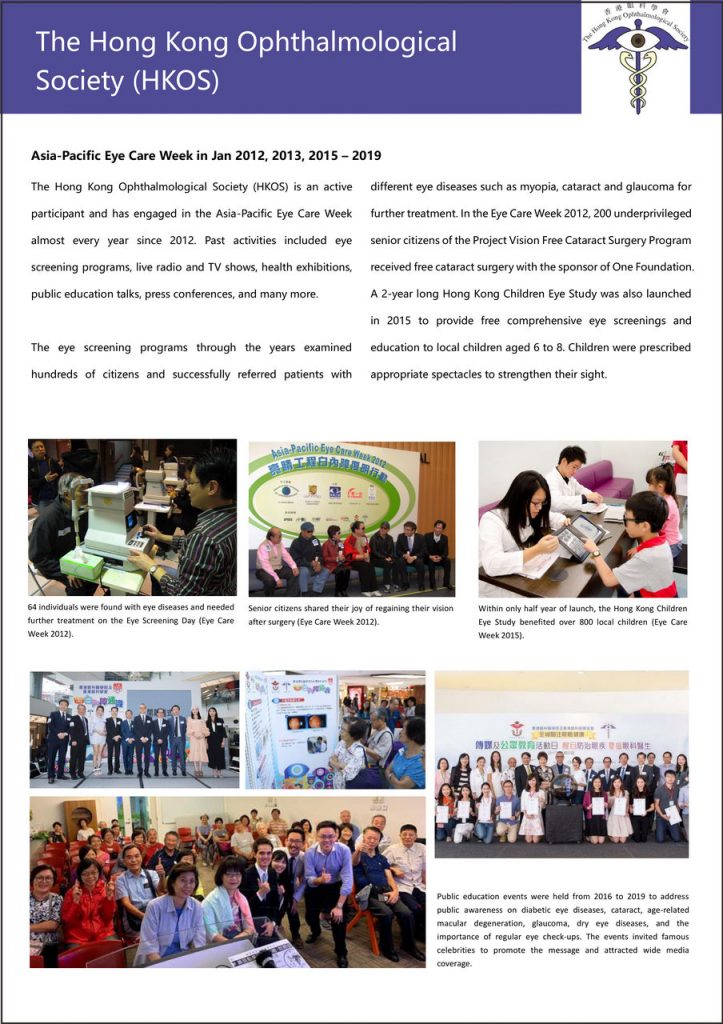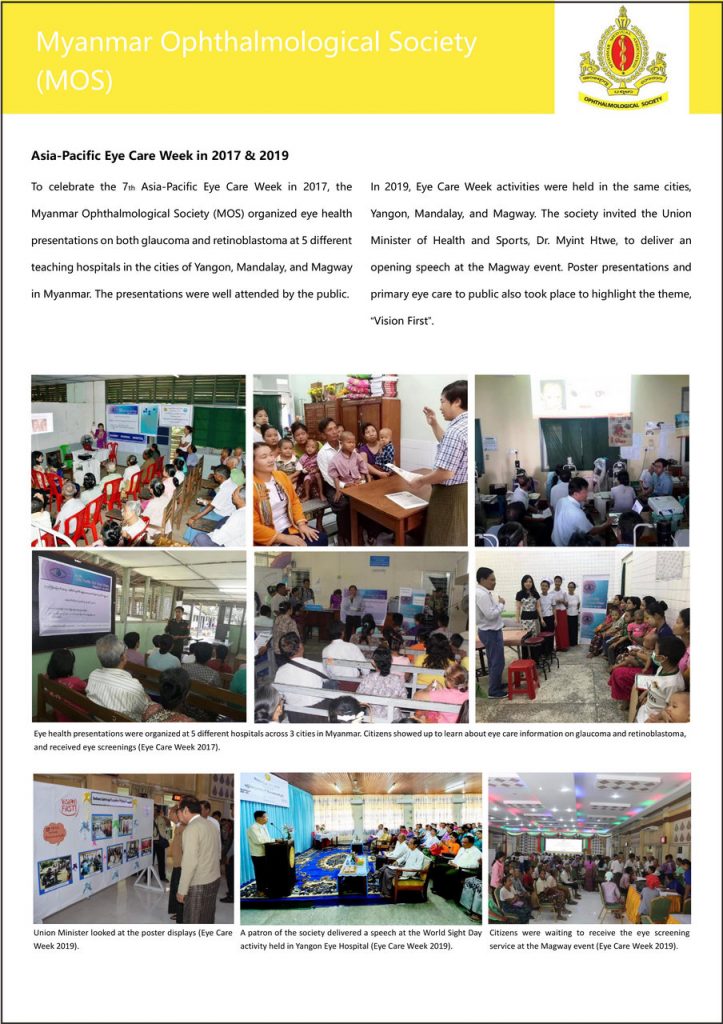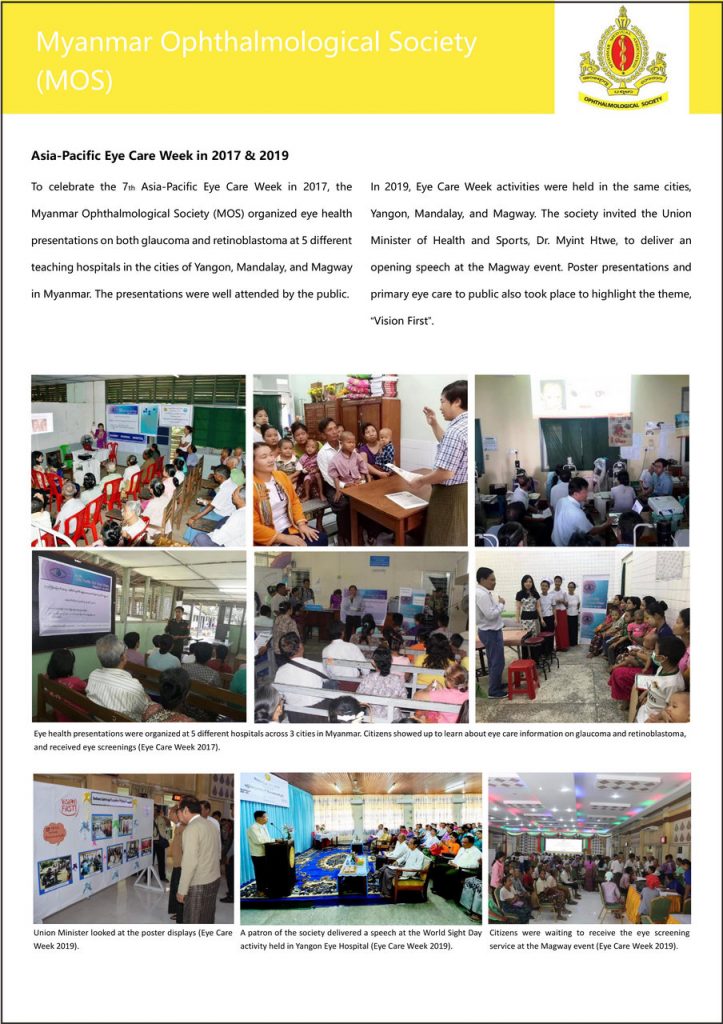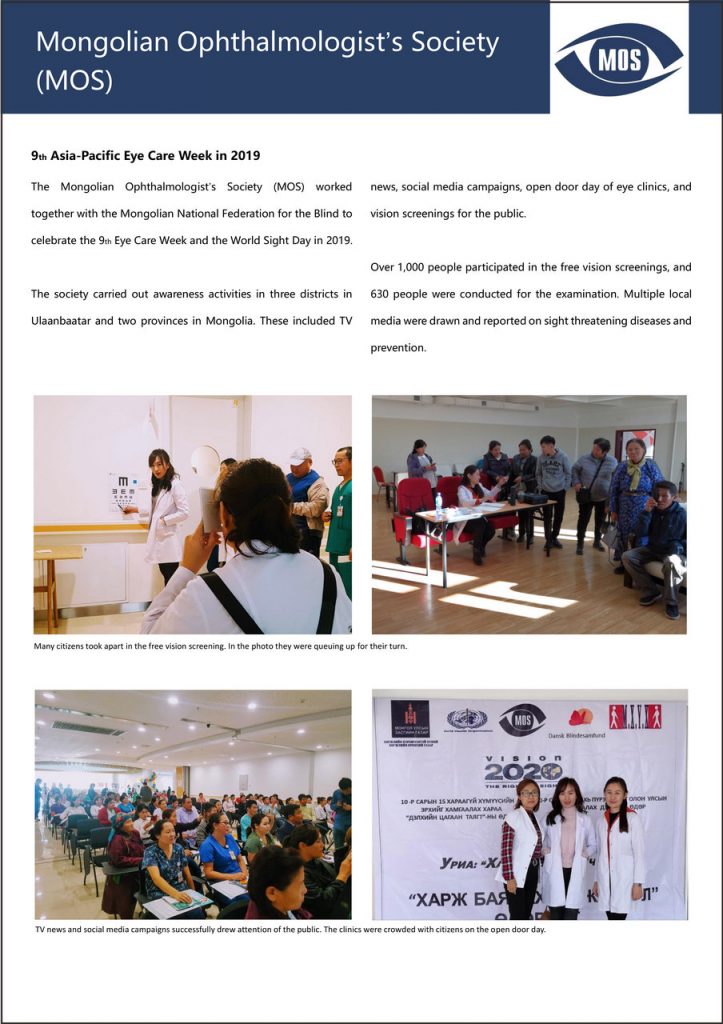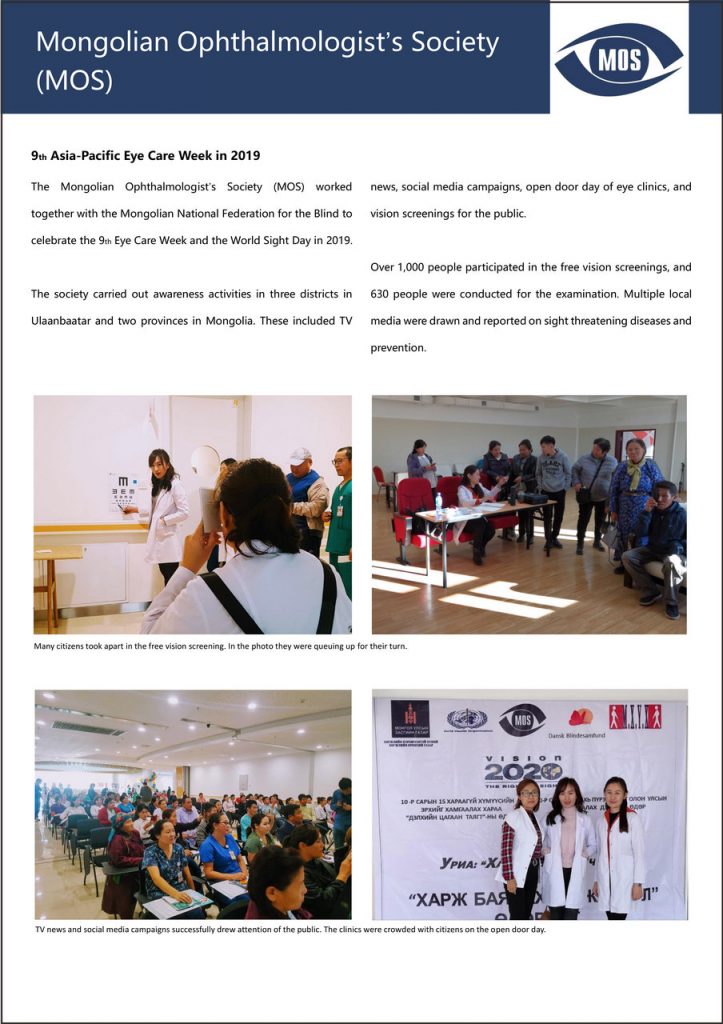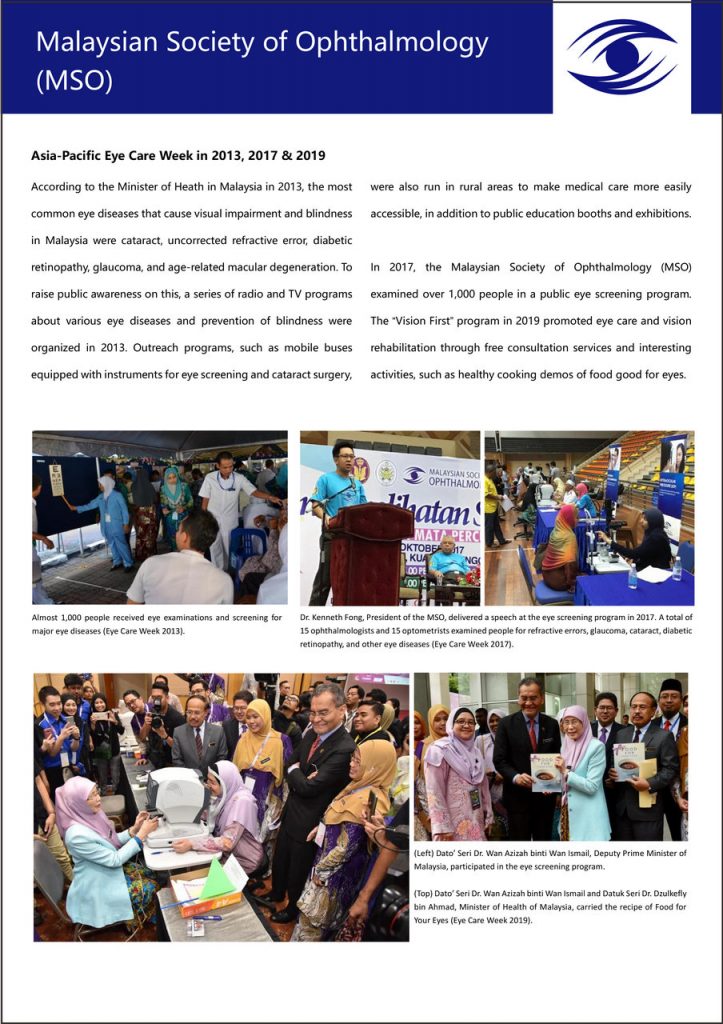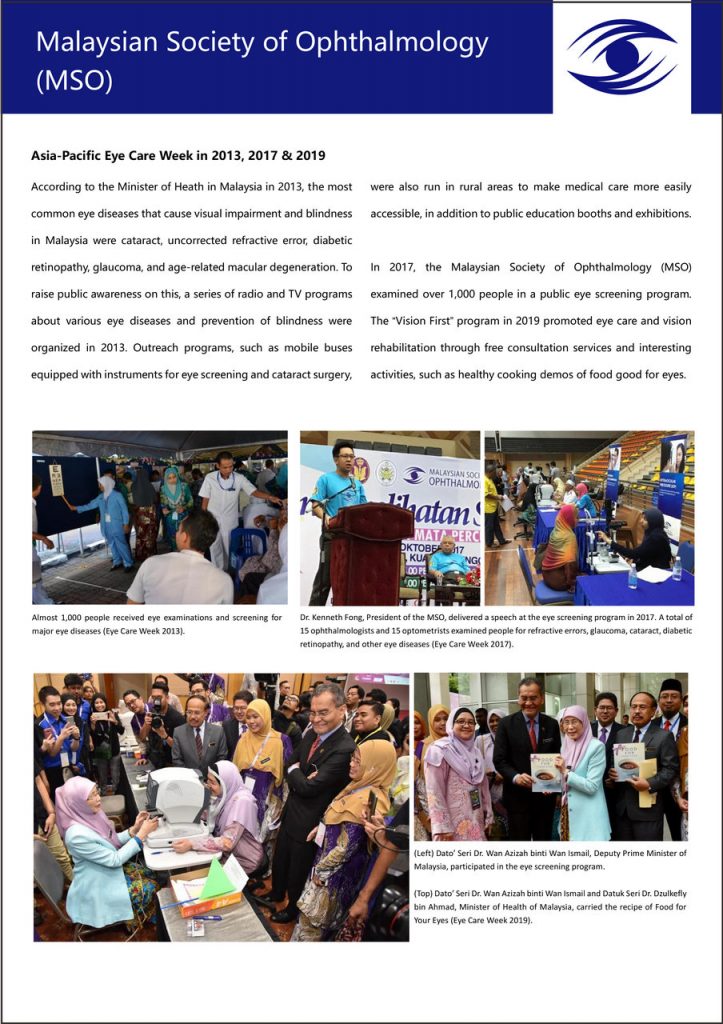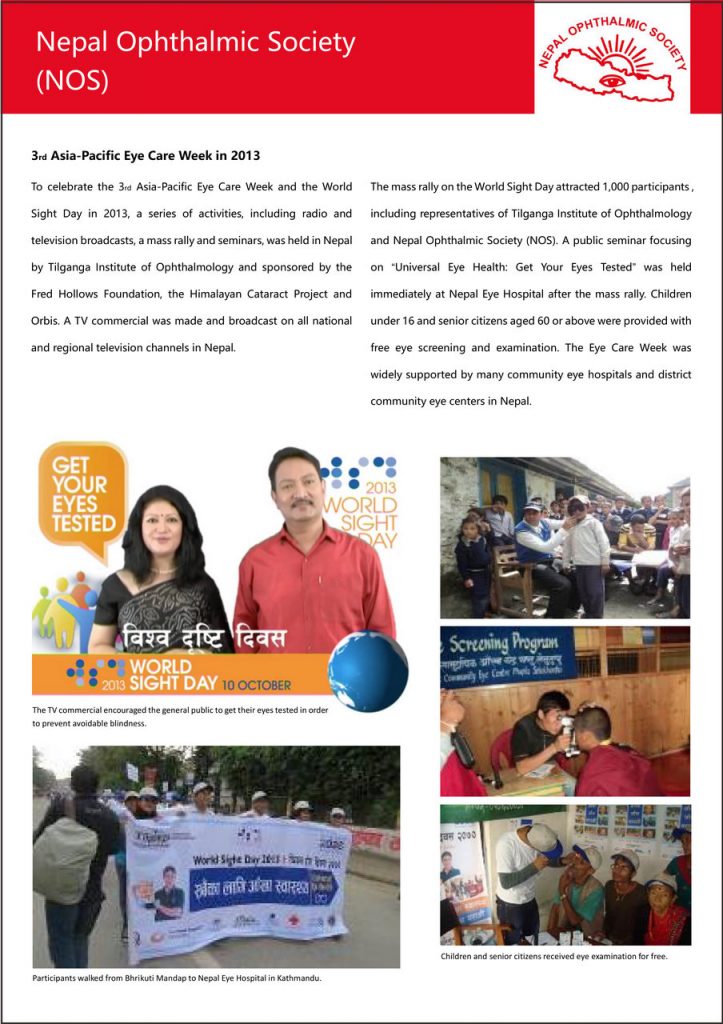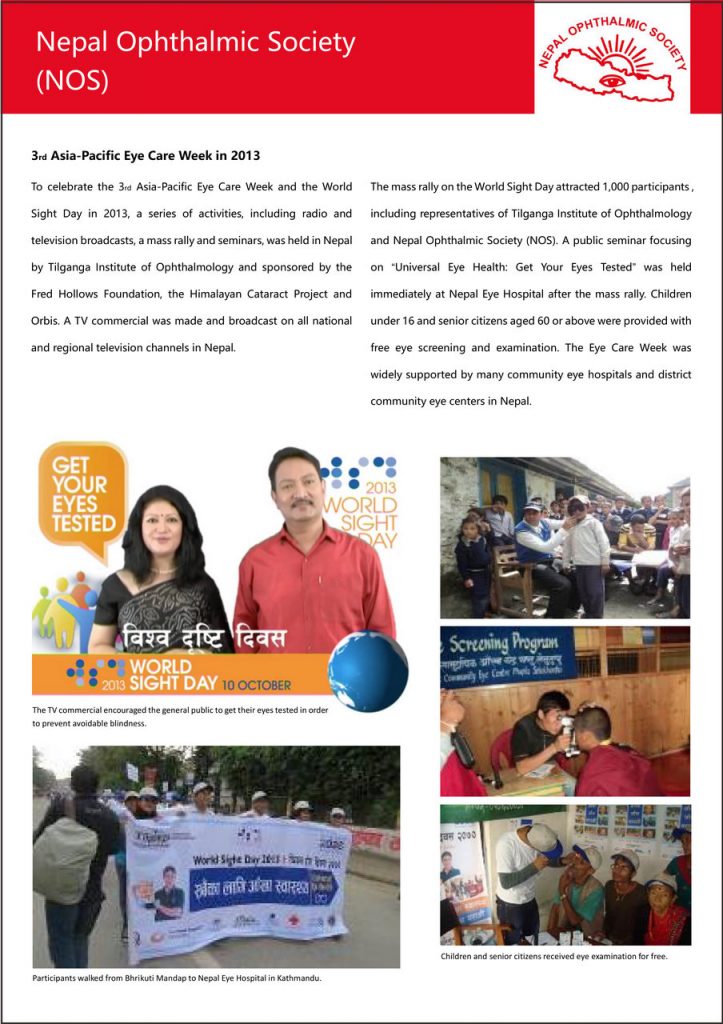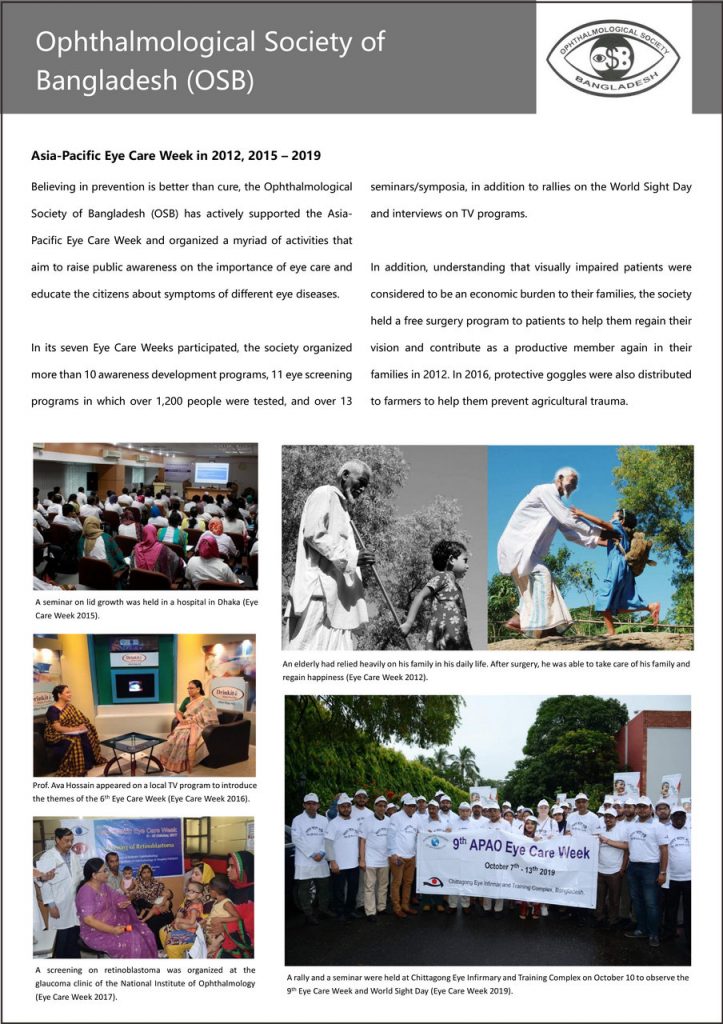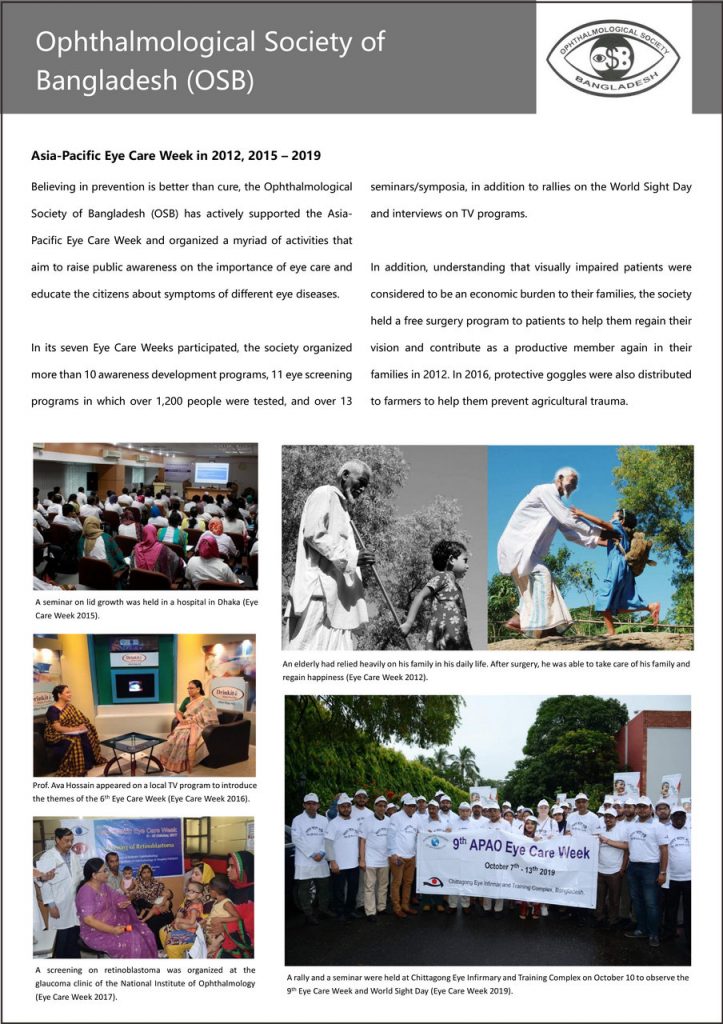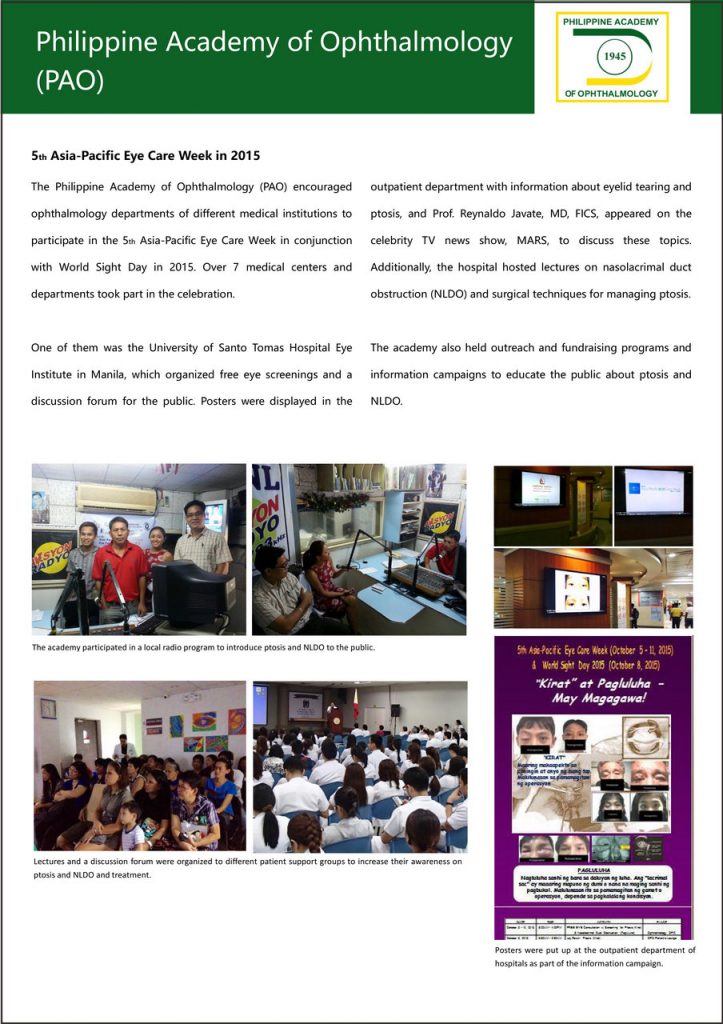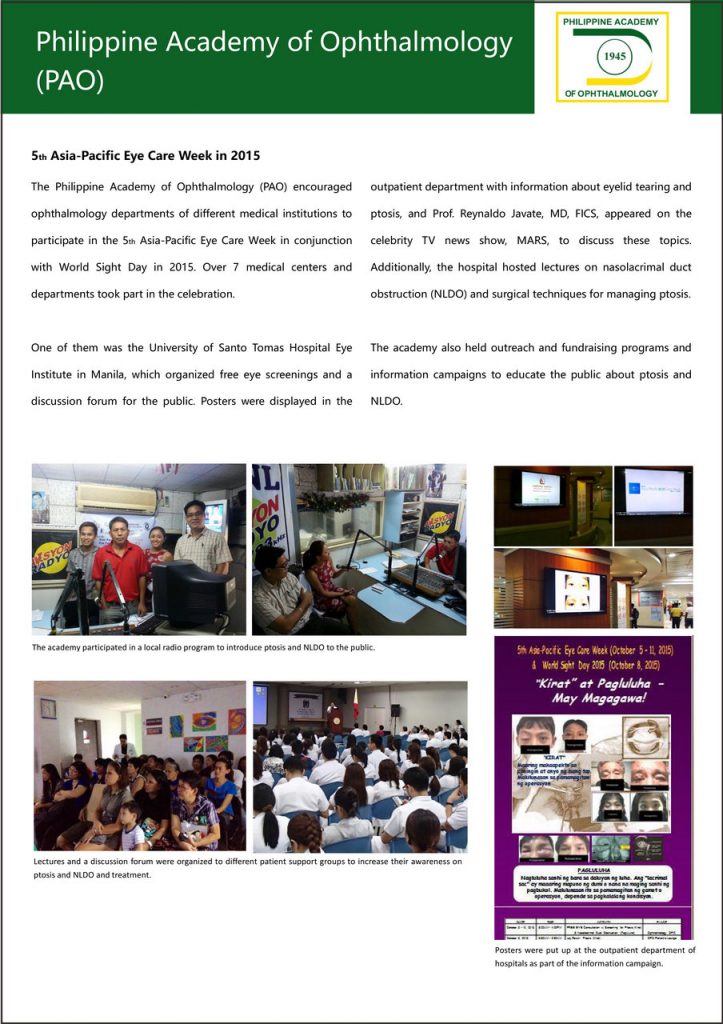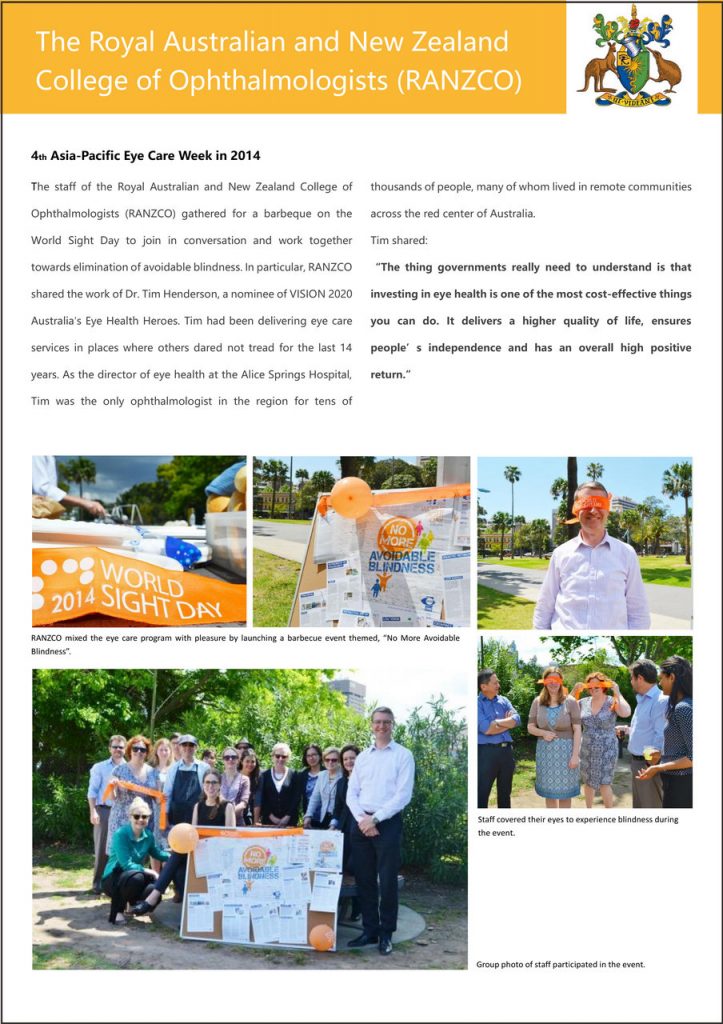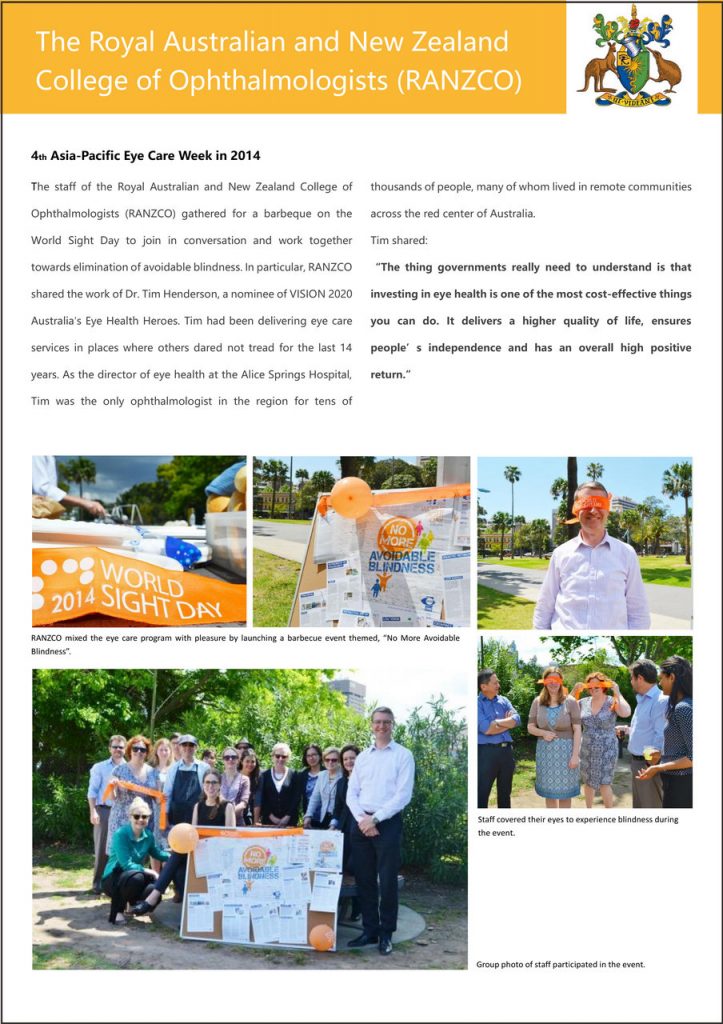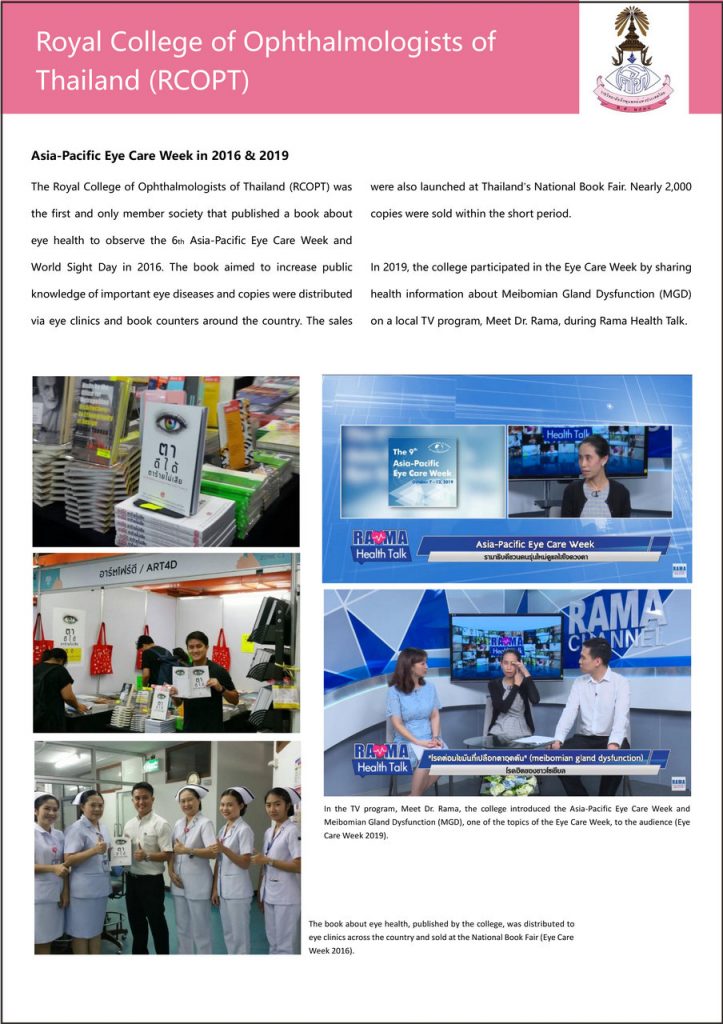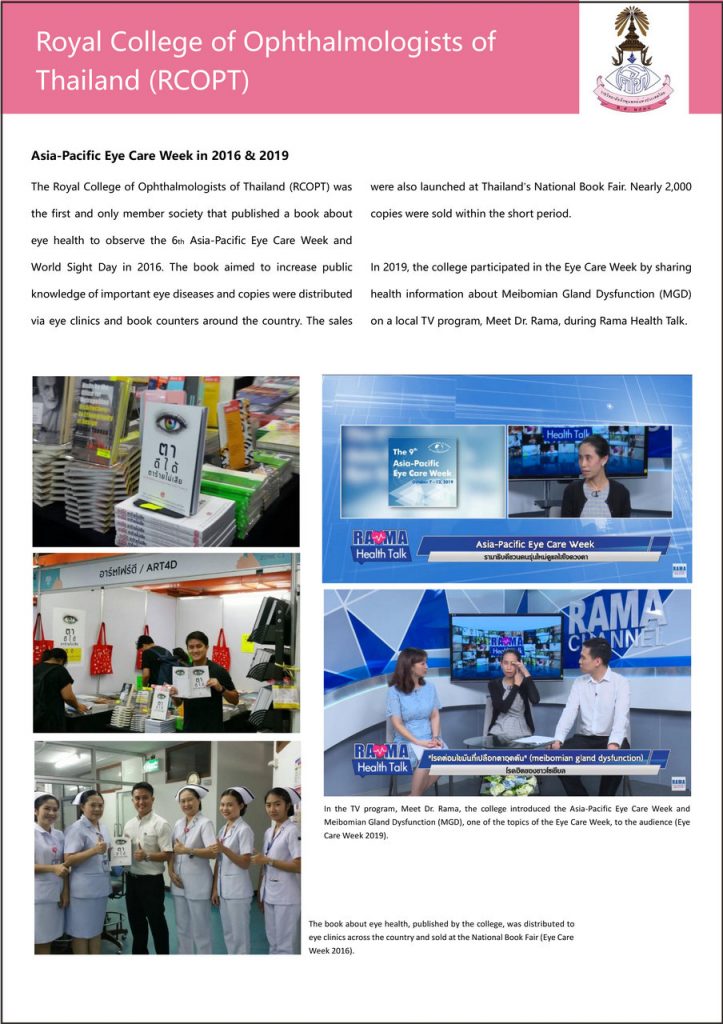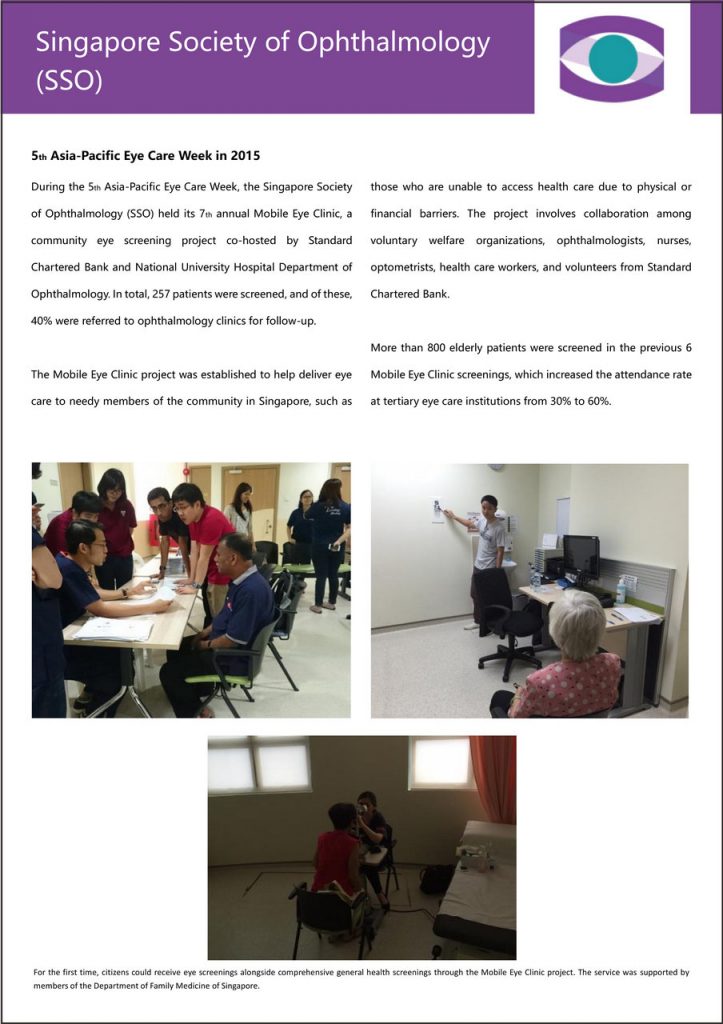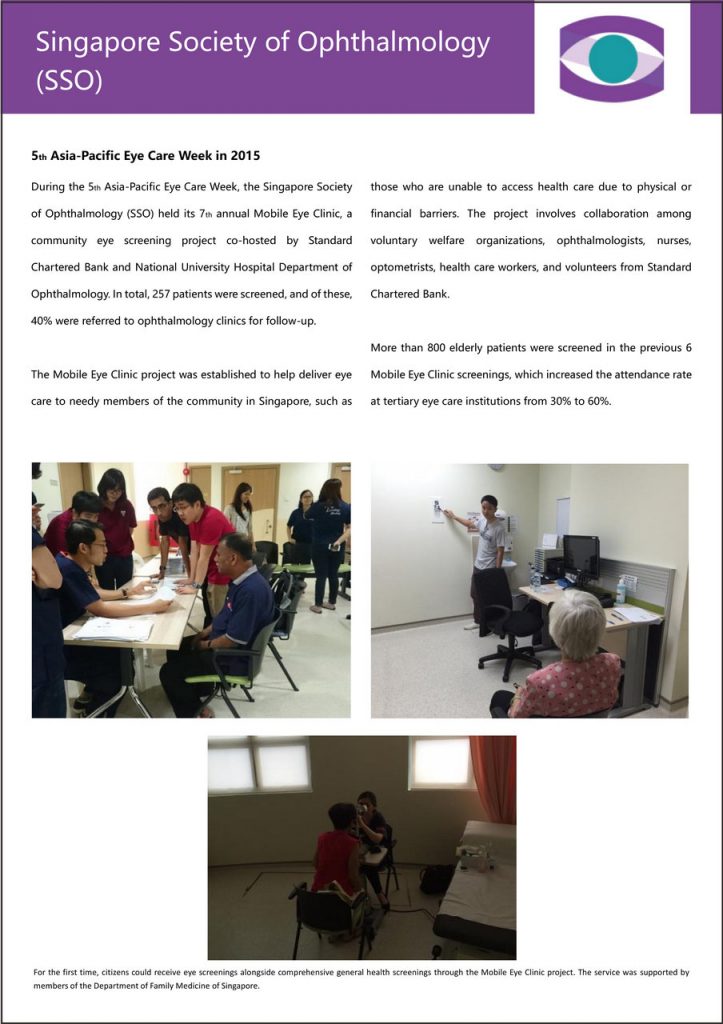 Our national members have also been dedicating their time and energy to organizing additional eye care programs in their country/region to support prevention of blindness and VISION 2020. Below is the summary of their programs:
Loading Images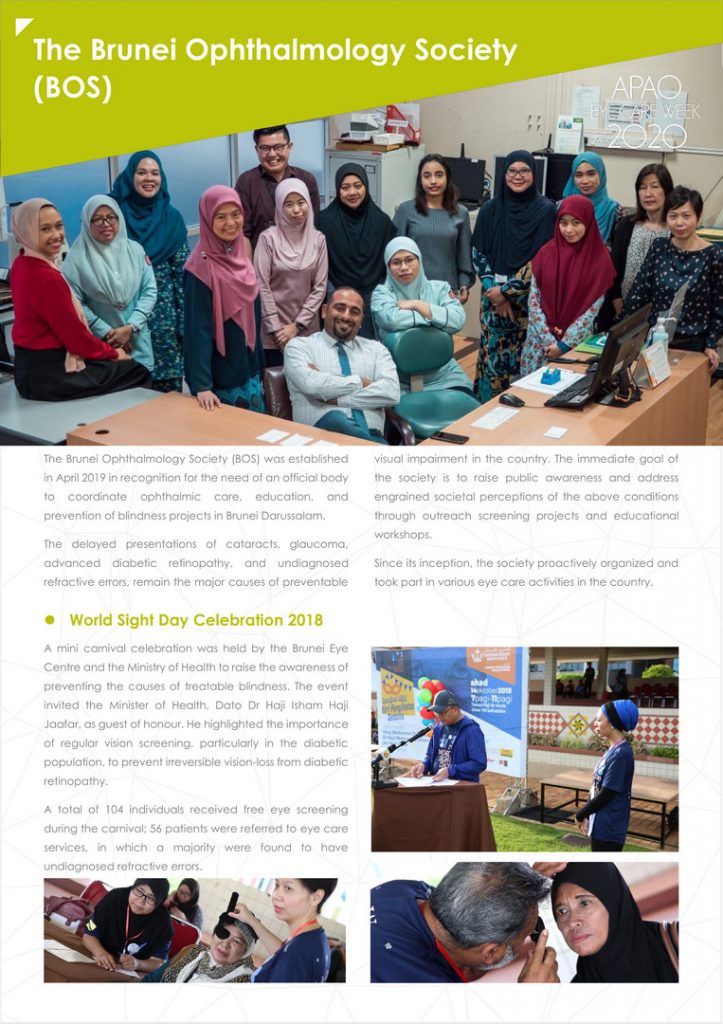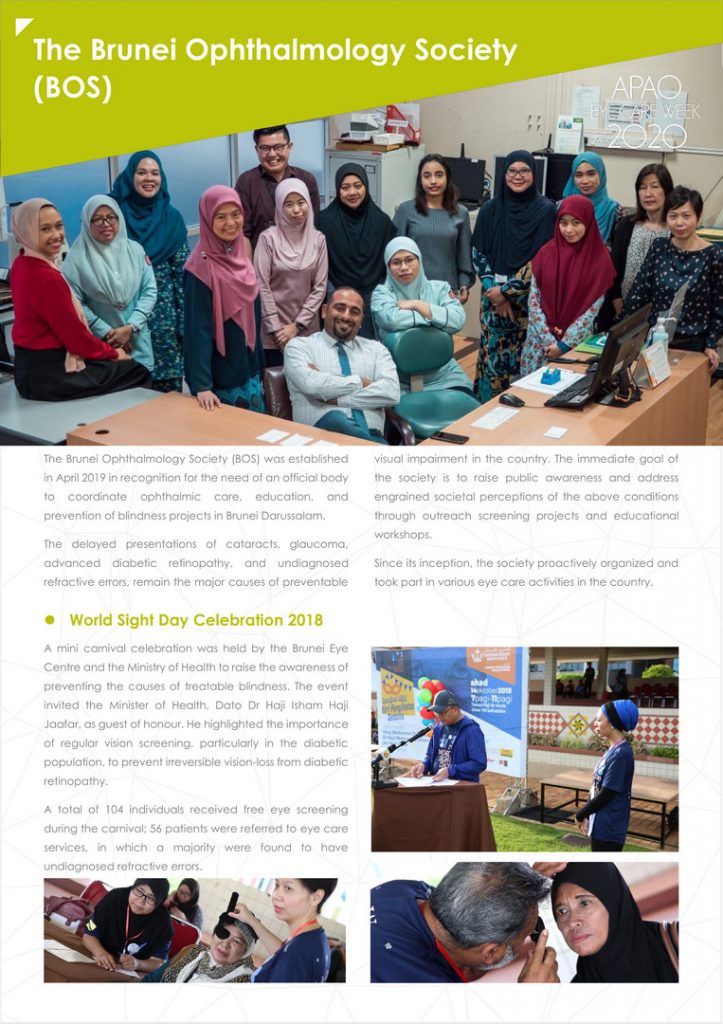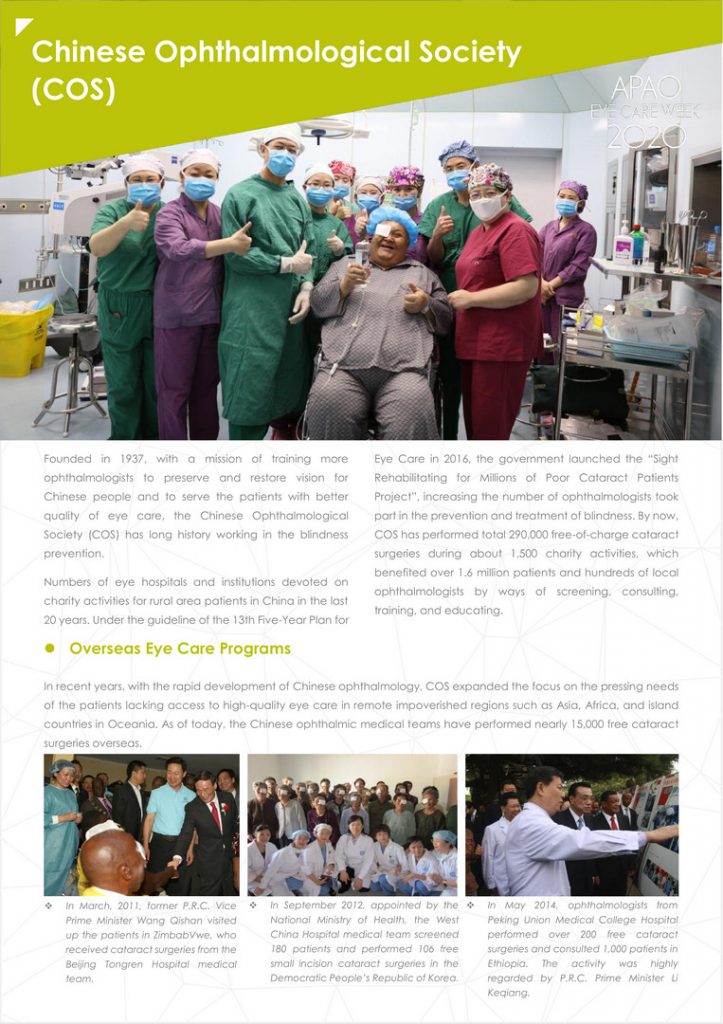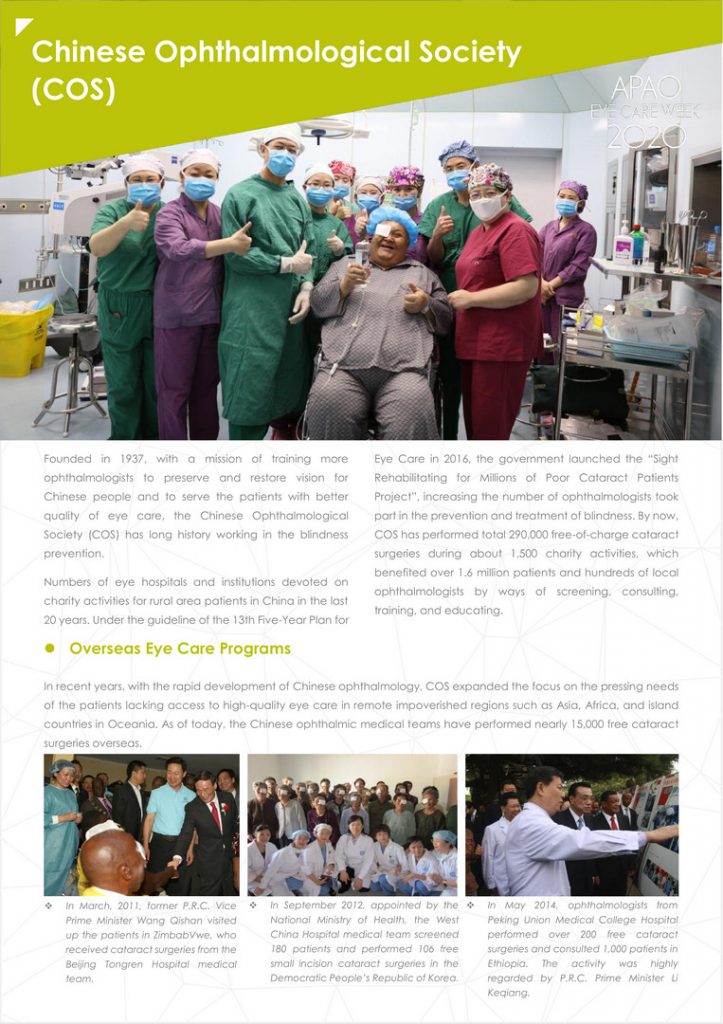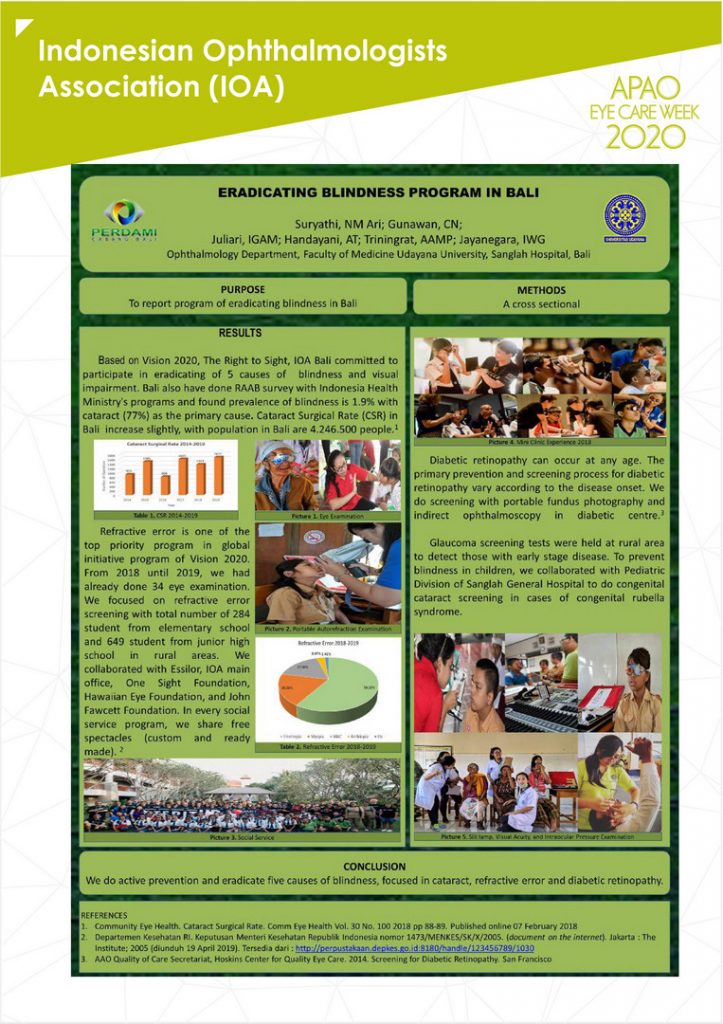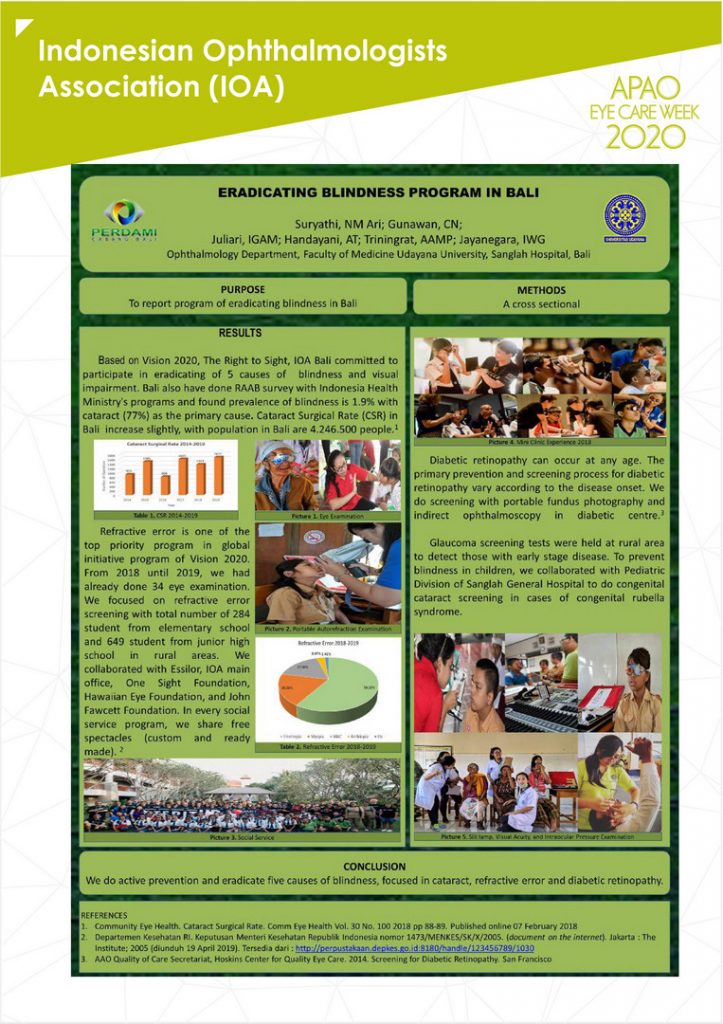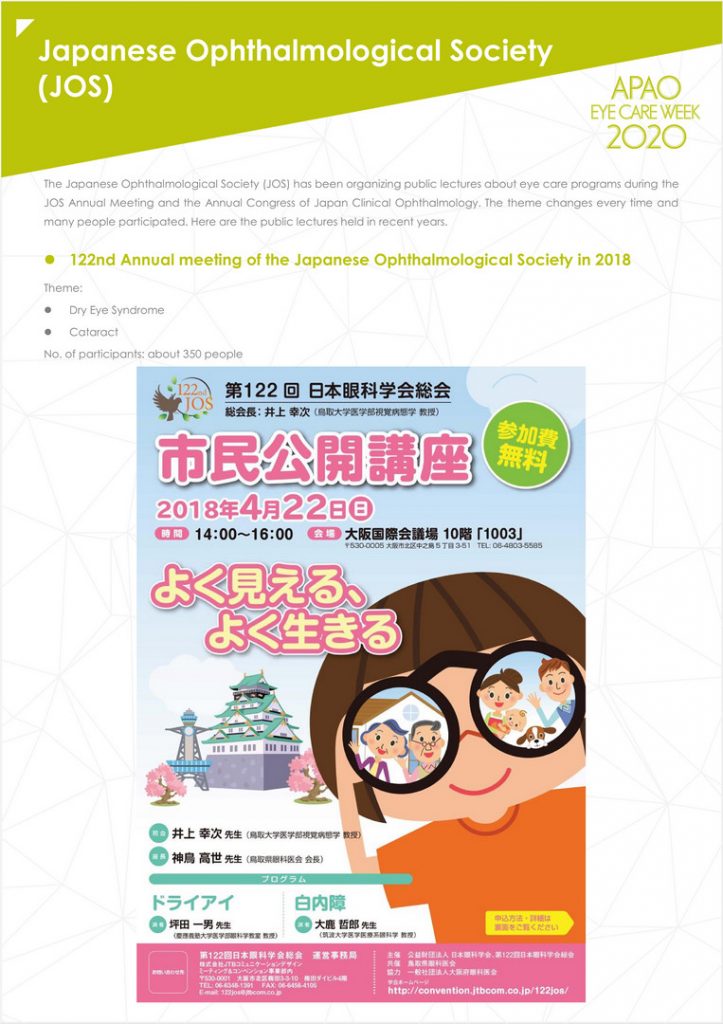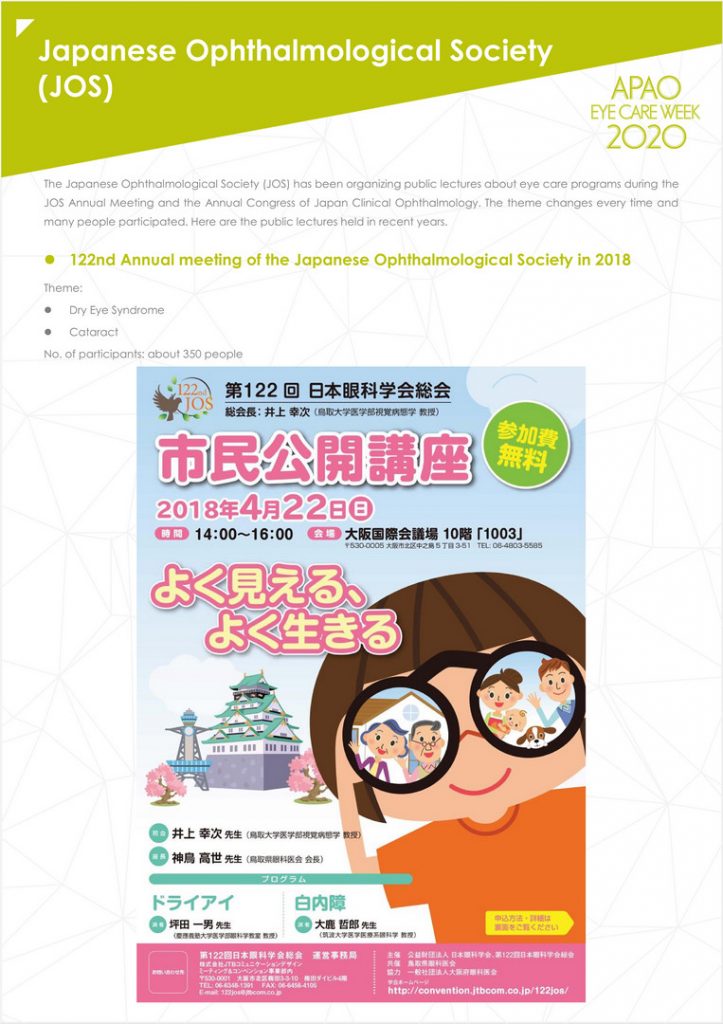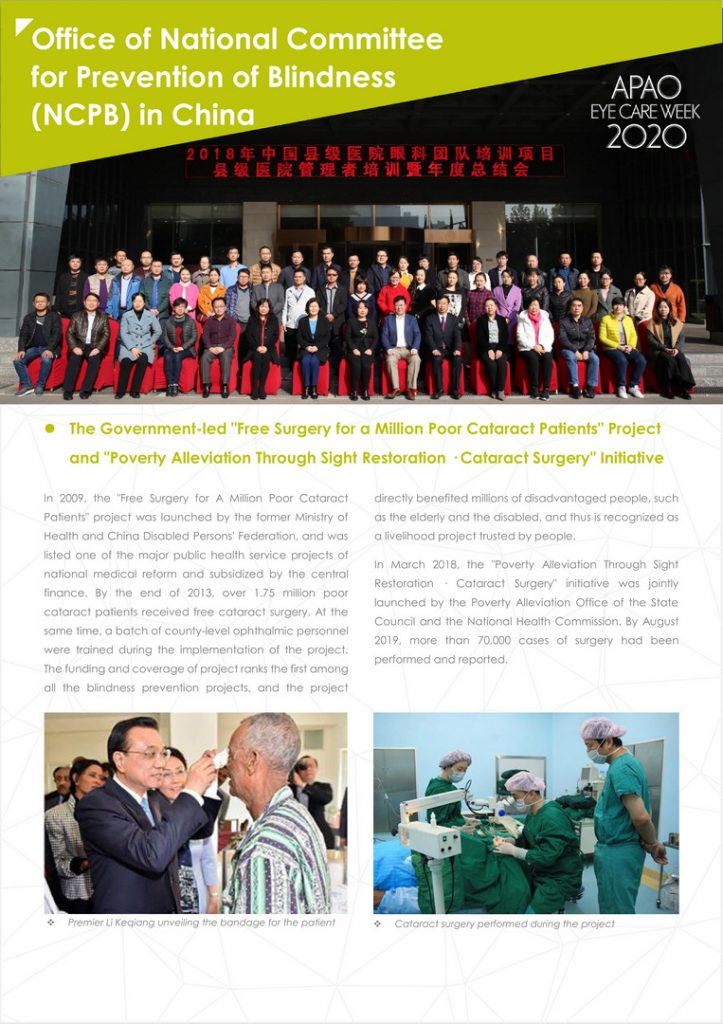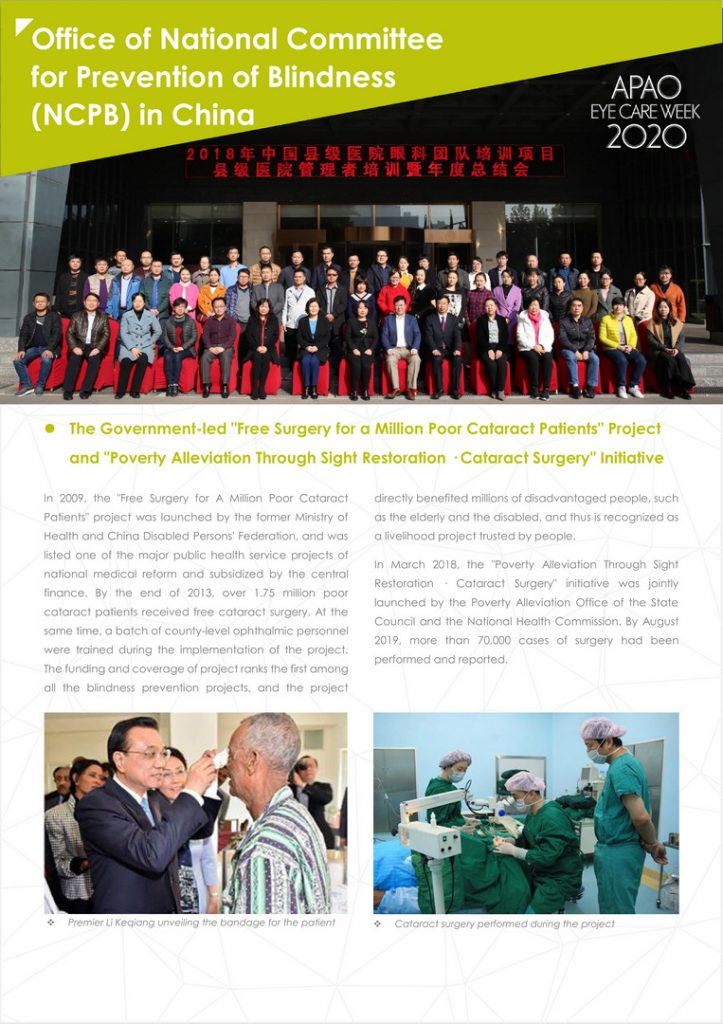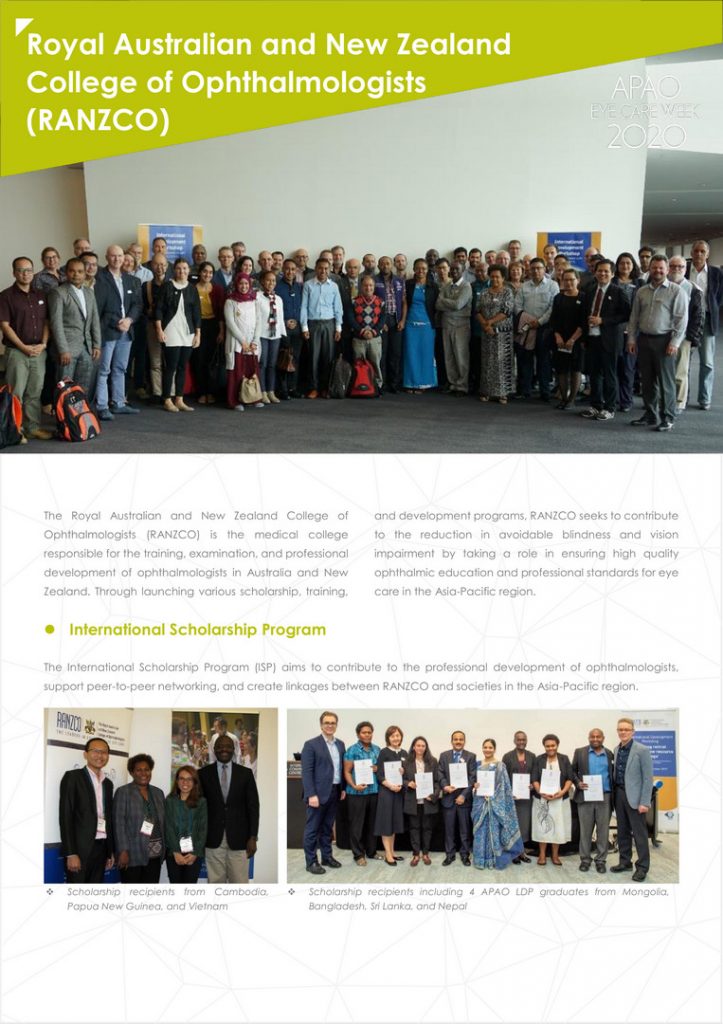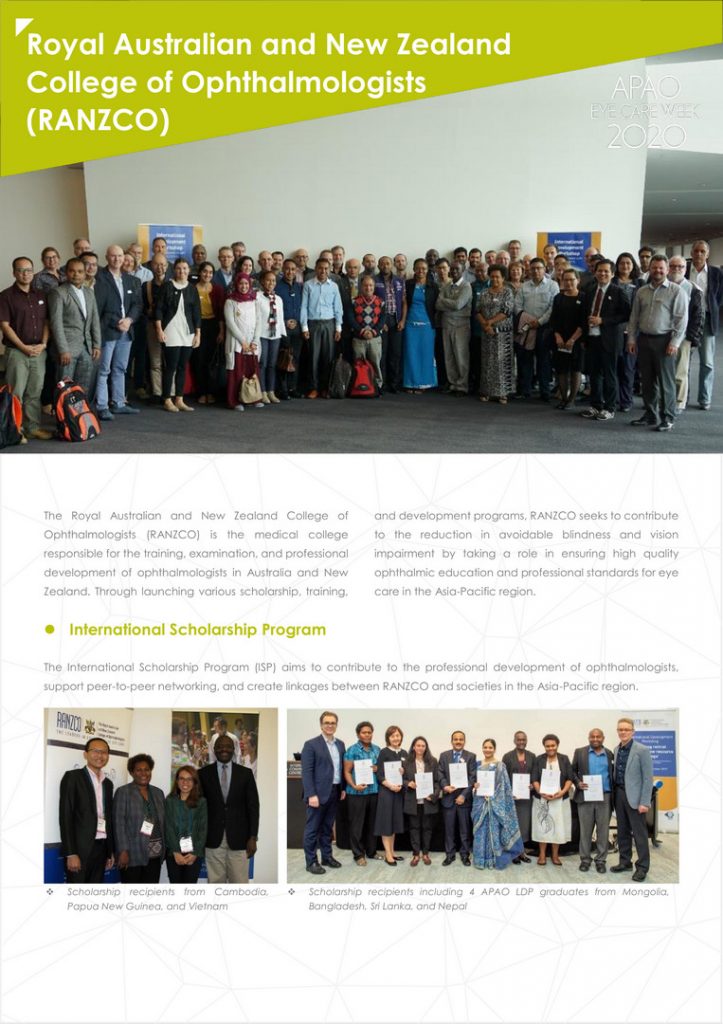 We are also glad to have invited some of the most representable international non-governmental organizations to share their achievements in eliminating blindness:
The Fred Hollows Foundation
Loading Images